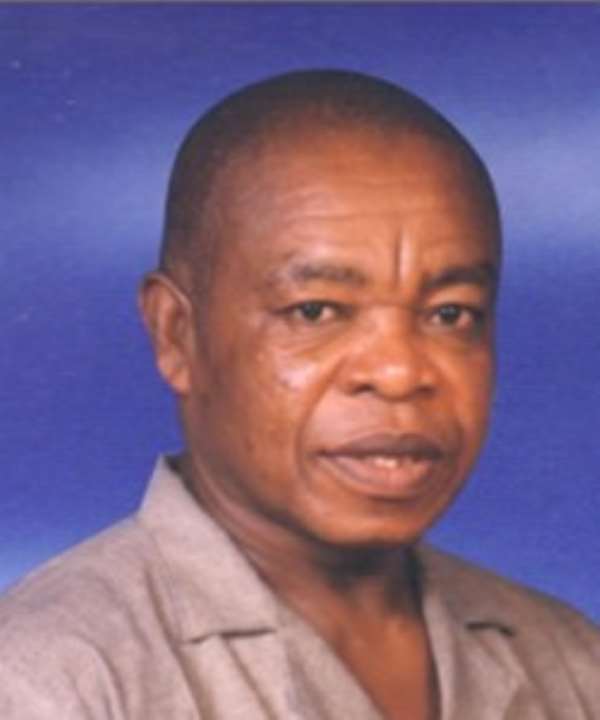 Mr. Kwabena Sarfo, Member of Parliament for Offinso South was on Saturday laid to rest at Offinso Old Town cemetery amidst wailing and weeping from family members, friends and sympathisers.
This was followed with the final funeral rites, which was attended by President John Agyekum Kufuor, Alhaji Aliu Mahama, Vice-President, Ministers of State, Members of Parliament, District Chief Executives, New Patriotic Party (NPP) functionaries and a delegation from the National Democratic Congress (NDC).
President Kufuor and his entourage had earlier attended a funeral of Madam Akua Boatemaa Brenya, 82, mother of Dr Kofi Konadu Apraku, MP for Offinso North at Akomadan in the Offinso district. Mr Peter Mac-Manu, National Chairman of the NPP in a tribute, said the death of Mr Sarfo had deprived the Party of a man with compassion.
He said the late MP was not a flamboyant political operator but unassuming with nothing demonstrating his wits. Mr Mac-Manu stressed that the NPP would miss him by his loyalty and commitments to the goals of the Party that it has set for itself to achieve for the country.
Earlier in a sermon at the burial service, the Right Reverend Ekow Egyir, Administrative Bishop of the Methodist Church of Ghana in Accra, noted that the late Sarfo did not allow his disability to affect his life. He said death is a door in which dead people enter to meet the presence of God and stressed that, "As we celebrate the life of Sarfo, the best tribute is to remember his contributions to education, his community and the nation."
Rt. Rev. Egyir appealed to parents who have children with disabilities to encourage them to go to school. He pointed out that as political parties prepare for the impending elections to replace the late MP, party activists should conduct their campaigns in a peaceful manner devoid of vandalism and other negative tendencies that would create divisions, anarchy and instability in the country.
With the passing away of the MP, the stage is set for a by-election, which comes off on Tuesday, October 24. Four people are vying for the seat. They are Dr Owusu Achaw Duah, a medical practitioner, for the NPP, Miss Barbara Serwaa Asamoah, a student, for NDC, Madam Doris Appiah, a trader for the Democratic People's Party (DPP) and Mr. Emmanuel Kwasi Addai, a teacher, who is standing as an independent candidate.