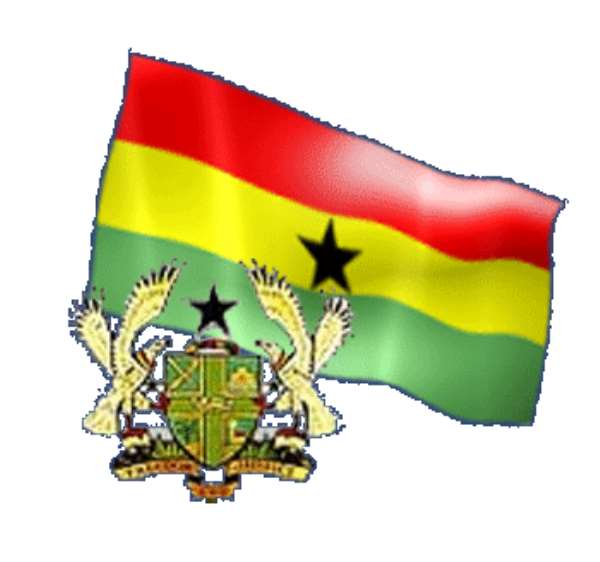 The Deputy Minister of Information and National Orientation, Mrs Oboshie Sai Cofie has defended the funds for the celebration of the golden jubilee of Ghana's independence next March saying the Government was not planning a lavish celebration. A statement issued by the Ministry in Accra on Friday said the Deputy Minister explained that the proposed 20 million dollars budgeted for the celebration would be spent on much needed structural development and facelift in all the regions.
"Ghana will be 50 and it will require a bit of work to showcase it to dignitaries and the anticipated mass of people, who will visit,=94 she said.
The statement said she was speaking during a tour of Atlanta, Georgia, USA, with Minister of Tourism and Diasporan Relations, Mr Jake Obetsebi-Lamptey to inform the diasporan community about the celebration.
It said the local organizing committee of Ghana's Golden Homecoming, who hosted the Ministers, brought together Ghanaians in the Atlanta area and African Americans, who had visited Ghana before or had made Ghana their permanent homes.
Mrs Sai Cofie said the budget was especially earmarked for laudable projects such as closing of open sewers, gutters, provision of sanitary facilities, hospitality facilities for dignitaries among other things and not just for the 6th March celebration.
She said these facilities would serve the population for many years adding that the projects and activities were planned to reach every Ghanaian in every corner.
Answering a question about the strike by the National Association of Graduate Teachers (NAGRAT), Mrs Sai Cofie gave the assurance that the Government was doing everything possible to send teachers back to the classroom.
She said a comprehensive plan to restructure salary levels was being considered by the Government.
However, she said, increased remuneration must go hand-in-hand with higher productivity, warning that development targets might suffer if this critical balance was not maintained.
Mr Obetsebi-Lamptey called for a concerted effort by all Ghanaians in the Diaspora and African Americans to make a historical trip to Ghana next March to commemorate Ghana's Golden Independence Celebration. He reiterated the significance of Atlanta and its unique similarities in the struggle for freedom during the 1960s which mirrored Ghana's quest for independence.
Mr Obetsebi-Lamptey reminded the audience that the slain civil rights leader Dr Martin Luther King was in Ghana in 1957 to celebrate Ghana's independence and that history would repeat itself if all Atlantans present took this journey to Ghana in March.
Asked whether Ghanaians in the Diaspora could vote in 2008, he said the Electoral Commission now had the mandate to present to the Government the modalities and preparedness for the execution of the Representation of the People Amendment Act.
He said until the Electoral Commission made its findings public, it was prudent to be patient.