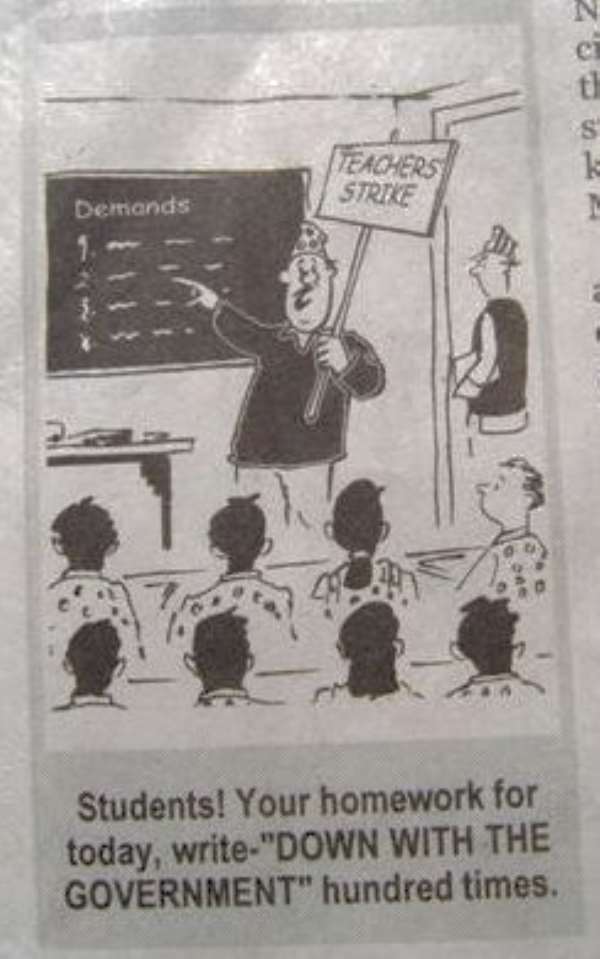 Final year students of the Ghana Secondary Technical School (GSTS), Takoradi, have adopted a self help method to catch up with their syllabi, in the wake of the ongoing strike by members of the National Association of Graduate Teachers (NAGRAT).
Some of the students who benefited from vacation classes in cities such as Accra and Kumasi, have formed study groups to share with their mates their knowledge in topics that were not treated before the strike.
"The strategy seems to be working well," said the Headmaster, Thomas Mensah, in an interview with the Times.
Mr Mensah, however, added that in spite of the initiative of the students, the strike has seriously affected teaching and learning in the school.
"We cannot continue like this; we need seasoned teachers, especially for the final years," he said.
Since September, NAGRAT has been on strike over poor salaries and service conditions and have refused to join the Ghana National Association of Teachers (GNAT) in negotiating salaries and service conditions for teachers. GNAT is empowered by the labour law to negotiate on behalf of all categories of teachers but NAGRAT insists on direct negotiations with the authorities.
Mr. Mensah said, the presence of students on teaching practice from the University of Education, Winneba, has proved useful in the handling of subjects for the form two students.
He said GNAT members in the school who are mostly teachers in the technical department are also helping in maintaining discipline in the school.
He however added that admissions of first year students have been put on hold in order not to compound the situation and appealed to NAGRAT and the government to resolve their differences in the interest of students.