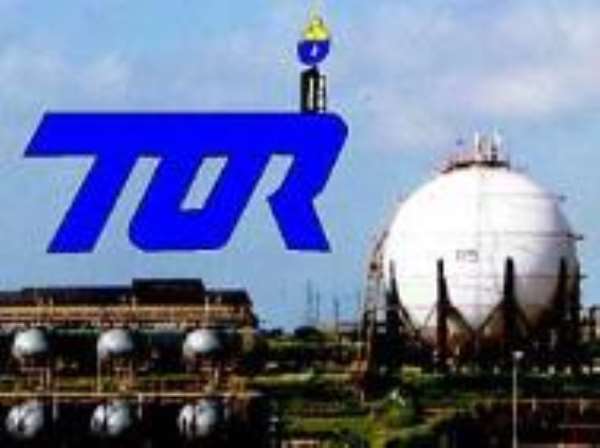 THE management of Tema Oil Refinery (TOR) has set up a four-member committee to investigate the circumstances leading to the death of Enoch Kwadwo Osei, a 26-year-old welder who was trapped in a facility under construction at the refinery on Monday.
The Public Affairs Manager of TOR, Aba Lokko, who made this known to the Times on Wednesday said the committee has a week to submit its report to the TOR management.
Osei, who was said to be working for a contractor undertaking a project for TOR, was trapped around 9. a.m. on Monday. His body was retrieved at about 6.45 p.m. on Tuesday, by a combined team from TOR, the Ghana Civil Aviation Authority, Anglo Ashanti and the Ghana Atomic Energy Commission.
The body has since been deposited at the Tema General Hospital morgue for autopsy.