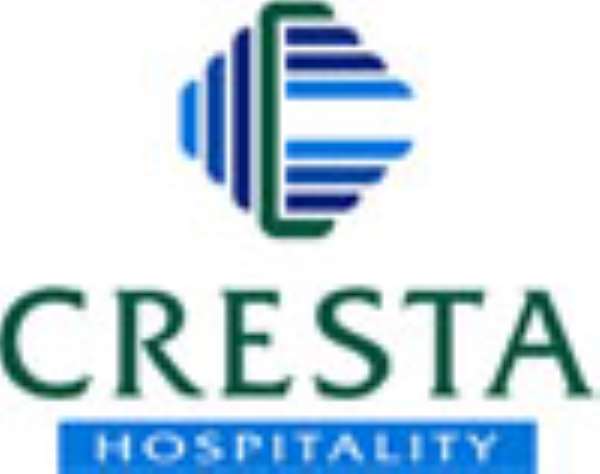 CRESTA Hospitality Holdings, one of Zimbabwe's largest hotel groups, has won a management contract to run a second hotel in Ghana.
Cresta will assume management of Cresta Atlantic Resort, a 120-roomed conference and resort hotel in the Ghanaian capital Accra in the first quarter of 2007 after it concluded the deal recently.
Cresta Atlantic Resort is owned by New England Estates. The tie-up of the new management contract brings to two the number of hotels under Cresta's management in the West African country, as it is already manages Cresta Royale Accra, a 100-roomed four star hotel with special focus on the business traveller and conference delegates. Cresta said it is moving Osborn Chiukuseh from Zambia where he was instrumental in spearheading operations at Cresta Golfview to head operations in Ghana.

A bubbly Francis Ngwenya, Cresta's chief operations officer, this week confirmed clinching the management contract telling The Financial Gazette that "we are getting ready to open it the (hotel)."
With international tourists shying away from Harare, Cresta's foray into Ghana is expected to enhance the hospitality giant's generation of hard currency earnings considering dwindling foreign currency inflows into Zimbabwe. The company's local operations have been hurt by the downturn in tourist arrivals in Zimbabwe since February 2000, when violent land seizures by activists loyal to the ruling Zanu PF and the political violence that preceded the June parliamentary elections savaged the country's image as a safe tourist destination.
Cresta is a wholly owned subsidiary of investment conglomerate TA Holdings. It now owns and operates, or operates under management contract, sixteen hotels, four of which are in Zimbabwe, eight in Botswana, one in Malawi, two in Ghana and one in Zambia.