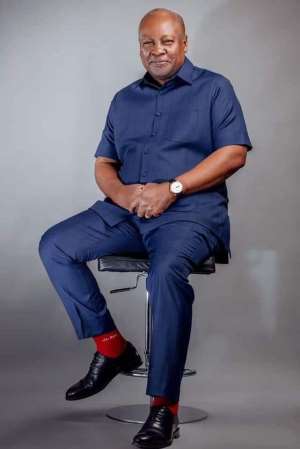 Roads in the Upper East and West Regions received significant attention during the presidency of H.E. John Dramani Mahama. These include: 10 km of roads in the Bolgatanga Municipality, Navrongo and Bawku Town Roads, the Navrongo - Tumu Road, Bolgatanga - Bongo Road, Wikongo - Tongo Road, Navrongo - Tono Road, Bolga - Bawku Road, Misiga - Kulungugu Road and Sandema - Wiesi Road.
The Wa Municipality also saw a significant improvement in the road network. This includes the upgrade of 7 km of town roads in 2014.
Works were also done to improve the road network on the UDS - Wa campus. Tumu roads were also improved. Works were also ongoing on the Nadowli - Lawra - Hamile, Wa - Bulenga and Wa - Dorimon Roads together with construction of steel bridges on the Yala - Sombisi, Tamale - Tuvuu, Tuvuu - Lzabisi and Wa - Walewale Roads.
Other notable road developments in the region included work on the 39 km Jeffisi - Gwolu, and the Guono - Kperisi Roads.
Anthony Obeng Afrane