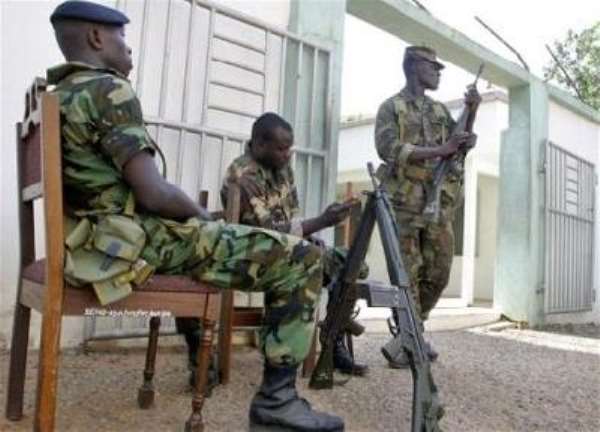 The Military High Command says it is investigating the alleged involvement of a military patrol team in a shooting incident at Osu Accra in which a 23-year-old resident, Mark Augustus Nortey, was killed on September 26.
It will also get in touch with the family of Nortey who was buried last week.
Deputy Director of the Ghana Armed Forces Public Affairs Directorate, Lieutenant-Colonel Comfort Ankomah-Danso, told the Times yesterday that the investigation is almost complete.
She said when the case was reported, the commander of the Military Southern Command directed the Military Police Unit, to which the patrol team belongs, to conduct a thorough investigation.
On September 29, the Times reported the shooting incident near the Ohene Djan Sports Stadium, which resulted in Mr. Nortey's death 24 hours later in hospital.
The Nortey's family complained in an interview with the Times that the military hierarchy had not visited the family since the tragic incident.
Kweku Parker, an uncle of Nortey, said "nobody has come from the Ministry of Defence to sympathize with us," and stated the family's determination to ensure that the perpetrators of the crime are found and brought to justice.
"We are human; no matter the extent of damage, we expected at least a delegation from the Ministry of Defence to come and mourn with the bereaved family. This unconcern does not augur well for peace and tranquility. Such behaviour makes you think negatively abut the military," he said.
Lt. Col. Ankomah-Danso said if found culpable the soldier or soldiers would face the full rigours of the law, explaining that in such a situation the perpetrator is handed over to the police after facing military sanctions.
She said that nothing in the military goes unpunished and asked the family to exercise patience and wait for the outcome of the investigations.