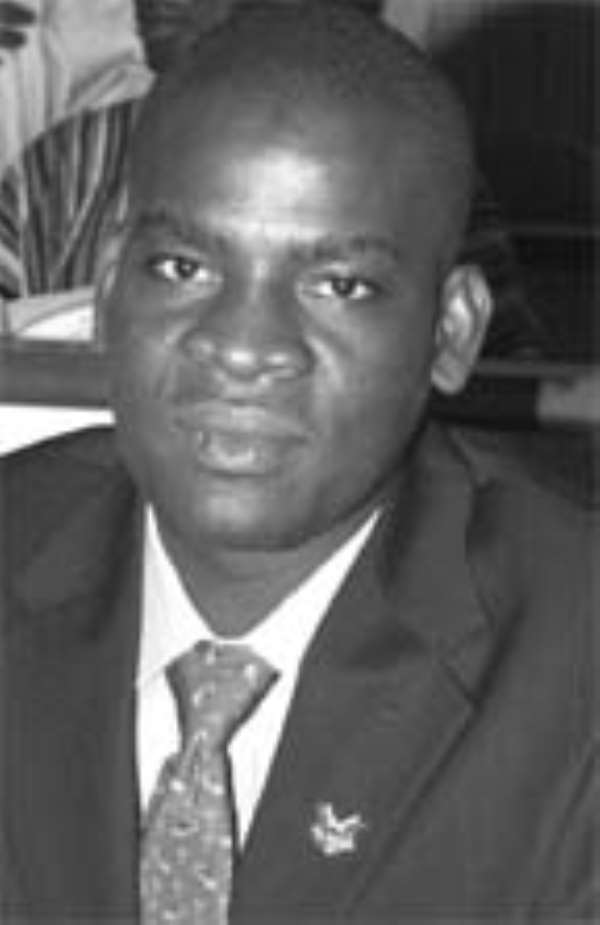 …And Promises to fight back
The Member of Parliament (MP) for Tamale South, Mr. Harruna Iddrisu is uncharacteristically on the receiving end. He is fighting to defend the integrity of his higher education.
Speaking to ADM yesterday, he described the University of Ghana's decision to revoke his Master's Degree in Sociology as being politically motivated. Mr. Harruna Iddrisu who is also the National Youth Organizer of the National Democratic Congress (NDC) said the decision is just to damage what he described as his hard won reputation and that of the political party he belongs to.
"I have no knowledge of what the university is saying; they only want to trouble me. I am waiting to hear from them. Then I will advise myself", he said to ADM in a determined voice.
The Academic Board of the university is reported to have revoked a Master's Degree in Sociology it awarded the young MP after traces of plagiarism were allegedly found in his thesis titled "Sociological Investigation into Bribery and Corruption in the Public Service of Ghana" which earned him the degree in 2000, but according to Harruna Iddrisu, he never did nothing of the sort during his academic pursuits at the university.
"I worked hard, wrote and passed my examinations while in school and therefore find it fascinating that six years after my Bachelor's Degree, they would do this to me. I tell you, this is politically motivated, meant to dent my reputation and I will seek legal action", he said.
The NDC's national youth organizer, who is held up in certain political quarters as a model for the youth, would most certainly face a lot of problems if the university confirms the revoking of his Masters Degree because of plagiarism.
According to Chapter 10, article 94 (c) of the 1992 Constitution, "A person shall not be qualified to be a Member of Parliament if he has been convicted for high crime under this Constitution or high treason of for an offense involving the security of the State, fraud, dishonesty or moral turpitude". And also according to Ghana's criminal code, plagiarism is a criminal offense punishable by law.
The Oxford International Dictionary compares plagiarism to fraud. It is using others' ideas and words without clearly acknowledging the source of that information. It is considered a criminal offense and mostly compared to stealing.
If you submit an assignment that contains work that is not your own, without indicating this to the marker (acknowledging your sources), you are committing 'plagiarism'. This might occur in an assignment when using a choice phrase or sentence that you have come across, copying word-for-word directly from a text, paraphrasing the words from a text very closely, using text downloaded from the internet, borrowing statistics or assembled facts from another person or source.
There is no doubt whatsoever that the political establishment would be following keenly the outcome of the young MP's predicament with his alma mater, for whichever way it goes, political sparks would fly. Tongues are already wagging concerning Mr. Iddirisu's future.