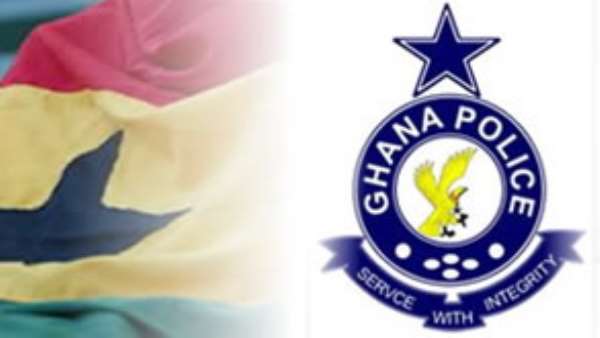 Eight long years after the brutal murder of thirty-one women in what became the dreaded serial killing of women, only one person has been confirmed to be responsible; but even so, only for four of the killings.
And so, even though the man, Ebo Quansah, was found guilty of being one of the serial killers, thousands of family members and friends of the remaining 27 women murdered are still grieving over the painful and dastard acts of the other perpetrator of perpetrators.
The Investigation Squad of The Heritage, for some time now, has busied itself with attempts to rip open the mysteries shrouding the other deaths and what happened after the conviction of Quansah.
But the seeming unwillingness or inability of the police to cooperate with the Heritage is retiring the progress of the vision. For four long weeks in which The Heritage knocked four times at the doors of the Police Headquarters, they were told various stories why we cold not get answers to our simple questions. Some of the questions included (1) After the arrest of Ebo Quansah, have you picked any other suspect for questioning? (2) if not, what else has come up in your investigations? (3) is the Police continuing at all with the Investigations? (4) Which department and station are handling the inquest? And (5) at the Initial stage, there was the talk of inviting the British Scotland Yard Police or American Federal Bureau of Investigations to assist; what happened to it?
A Public Relations Officer at the Police Headquarters, Inspector Gloria Danquah, first said she had "given the questionnaire to the director". The next time, the Director was "busy". Third and forth times, "We are working on it and you will have your answers next time when you come," was the answer from the police officer. Last time The Heritage called at the office, on October 16, another policewoman told newsmen, "The Director has travelled."
It will be recalled that between 1998 and early 2001, 31 women were killed under conditions that were very difficult for most Ghanaians to comprehend. The killings were done in such a way that one could hardly think of the motive behind them.
The mothers who became victims of the gory acts were allegedly raped, their blood sucked and after that condoms and other materials used for the inhumane act were left at the scene; hence, the term 'ashorla,' derived from the Ga language, meaning, they are sucking blood.'
The killings were very frequent in such suburbs as Ablekuma, Dansoman and Kiseiman, all of Accra. So much fear and suspicion gripped the country that the killings were attributed to various causes, including the theory that some politicians used the blood and human parts for juju or supernatural powers that would entrench them in power or catapult them into authority at that time.