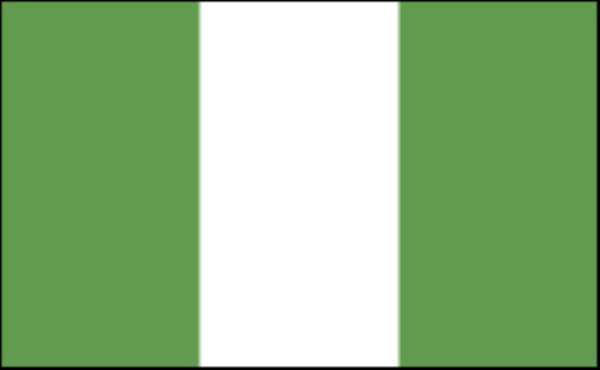 ..... says Nigerian High Commissioner
THE NIGERIAN High Commissioner in Ghana, Dr. Olatunji Kolapo, has pleaded to Ghanaians in particular and the entire world community generally not to regard all Nigerians as criminals wherever they are found.
He made this plea in an address he delivered during the 46th independence Anniversary of Nigeria last Sunday, October 1, 2006 at the Lebanese House at Tudu in Accra.
According to the High Commissioner just as there are few bad nuts among Nigerians there are equally good ones among them that are in various profession and trade and assisting to move the economy of the world generally and Ghanaian in particular forward. He cited examples of banking, transport, commerce, journalism, religion, among other professions, that Nigerians were involved in and asked the media to highlight those issues in order to have a balanced image of Nigeria than always laying emphasis on few criminals.
He however, empowered Nigerians to help in getting rid of those criminals that were tarnishing the Nigerian Image by reporting them to their various community heads, police or directly to his office for investigation(s) and or necessary action adding that the few bad Nigerians should be discouraged from soiling the good cordial relationship that has been existing between Ghana and Nigeria both economically, politically, socially and otherwise. That Ghana and Nigeria were equally working towards a total integration of the West African Sub region and that the West African Gas project that would enhance common and or constant energy supply to the region was in progress.
On the other hand, Dr. Kolapo opined that Nigeria was getting better politically, economically and socially compared to previous years there was no democratic government and that the national electoral commission (NEC) was ready for the next elections to usher in a new president cum government and humorously adding that "while Ghana is a gateway to West Africa, Nigeria is the destination" and finally asked them to ensure that they register for the issuance of Nigerian National identity Card which according to him, would soon start being implemented.
He equally used the occasion to sympathize with the families of the Nigerian Army Generals and Offices that lost their lives in a plane crash on September 17, 2006, and prayed that God would give them and the entire nation the fortitude to bear the irreparable loss.
All the 10 Regional Nigerian community leaders who graced the occasion in unison promised the High Commissioner of their support in helping to minimize crime if not entirely eradicated, by monitoring the activities of members. The occasion was attended by people from all walks of life including non-Nigerians.