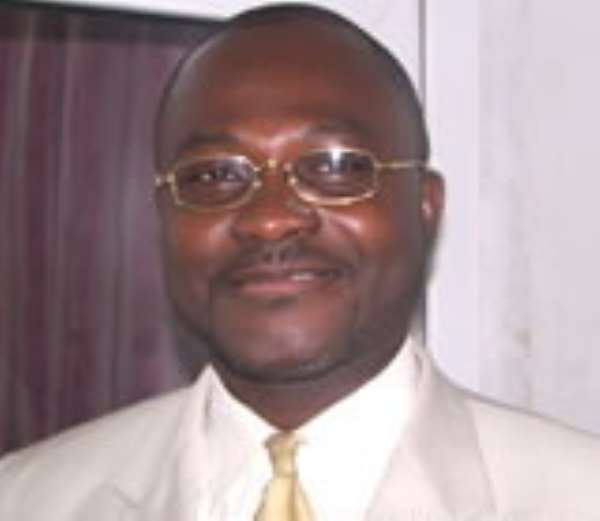 The Member of Parliament for Assin North Mr. Kennedy Ohene Agyapong has rubbished a subpoena against ex-president J.J Rawlings and called on Ghanaians to resist any attempt to whisk the former president for trials outside the shores of Ghana.
"It is wrong to subpoena Rawlings, the Ex-President of this country for trial in any part of the world. I am against such useless and reckless exercise - even if anybody has any thing genuine against him (Ex-President Rawlings) are there not competent laws and courts in our land, Ghana to deal with the issues?, he asked.
Reacting to a publication a Chicago Illinois district court has issued to the ex-president Rawlings to appear before it to explain the1979 executions, the outspoken Assin North MP rubbished the move saying it would be a disgrace for a former president of a sovereign state like Ghana to face trial outside the country.
Ken Agyapong who described such an attempt as bogus called on all Ghanaians to kick against such dangerous move. Rawlings is our ex- President and for us to stay aloof for him to be disgraced outside Ghana, means a disgrace to our sovereignty as a nation".
According to Ohene Agyapong if he is allowed to face trial in USA - no Ghanaian politician can guarantee his future because today is the turn of the Ex-President so no big deal, but tomorrow it would be the turn of Kufour or somebody else.
"It would be a bad precedence for anybody to drag Rawlings to foreign lands for trials. I would never support such a thing," he said. He however appealed to Rawlings to take a second look at his pronouncements since certain of his utterances was also uncalled for. "I mean what at all would one gain if Rawlings is trialled in the USA ", he asked. "We must not allow what happened to Pinochet, General Noreyenga and others who were extradited and trialled outside their country to occur in Ghana", he said.
According to reports, Madam Victoria Acheampong, the daughter of General Ignatius Kutu Acheampong had filed a writ in Chicago Illinois Cook County court against Ex-President Rawlings over the execution of her father in 1979 coup. However latest information from the camp of the former president indicated that the subpoena was a hoax.