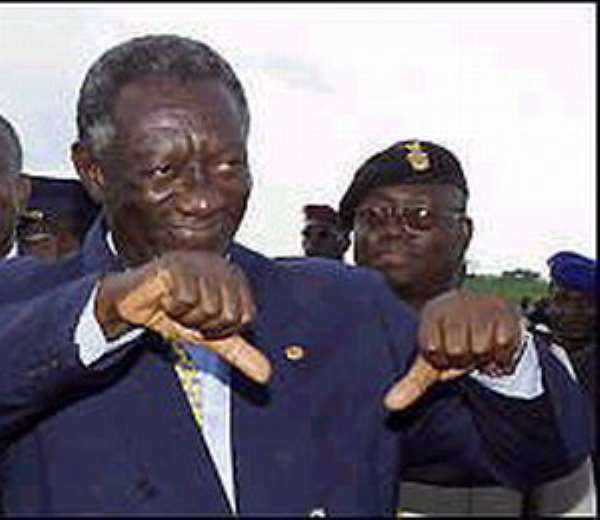 The President and the Minister for Finance and Economic Planning, Hon. Kwadwo Baah Wiredu, misled the country during the press conference on the wages and salaries last week, when he referred to only domestic revenue of 26 trillion cedis as the purse for domestic expenditure.
There was no full disclosure of total revenue, which includes HIPC relief, grants and donor support of about 14 trillion cedis, bringing total Government expenditure to 40 trillion.
Therefore, for the President to make it look like only 47% of domestic revenue is what is used to support the social sector (Education, Health and Road and Water and Sanitation) was very very misleading to justify why workers salaries are low because of constraint on the budget.

It behooved the President and his Minister of Finance to give full disclosure of total expenditure so that Ghanaians would have the full picture.
By this singular act the President has trampled on the Transparencies and good governance, which he has always been touting as the hallmark of his government.
Secondly, he has deceived Ghanaians and has shown no appreciation for the donors' support i.e. IMF, World Bank and other bilateral donors, who have been supporting the budget.