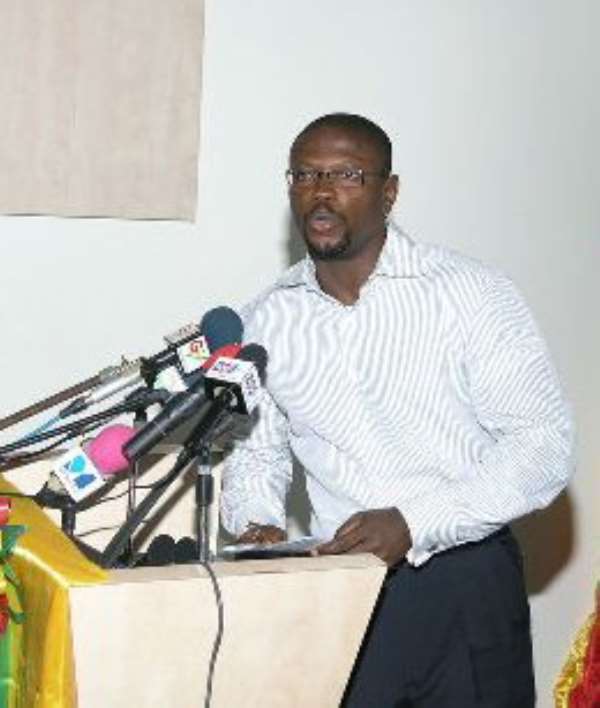 The Ghana Journalists Association (GJA) on Monday congratulated Mr Kwaku Sakyi-Addo, a freelance journalist, for receiving two awards in Ghana and South Africa and contributing to the promotion of high journalistic standards and excellence.
"The GJA has learnt with joy two separate awards received last month by Mr Kwaku Sakyi-Addo, for his meritorious service to the media and high performance in journalism," a statement signed by Mr Bright Blewu, General Secretary of the GJA in Accra said.
Mr Sakyi-Addo, host of radio talk show programme "Front Page" on Joy FM, was on September 28, 2006 given an award at the Odwira Durbar of the people of Akropong Akwapim by the Krontihene, Nana Odei Kwasi Agyeman II.
The award was for his rise to the top as an international journalist and serving as a shining example and inspiration to the children of Akropong Akwapim, where he hails from. Mr Sakyi-Addo, two-time winner of the GJA Journalist of the Year Award, also on September 18, 2006, received the "Achievers Award" by the African Communications Agency in South Africa. The award was for his high quality of reporting on Africa.
He received this award alongside Tumi Makabo, former anchor for CNN; Dr Adriene Diop of the ECOWAS Secretariat and Babacar Ndiaye, former President of the African Development Bank. "The GJA regards the two awards credit to the Ghanaian media and the Association in particular and wishes to congratulate Mr Sakyi-Addo for helping to promote high journalistic standards and excellence," the statement said.