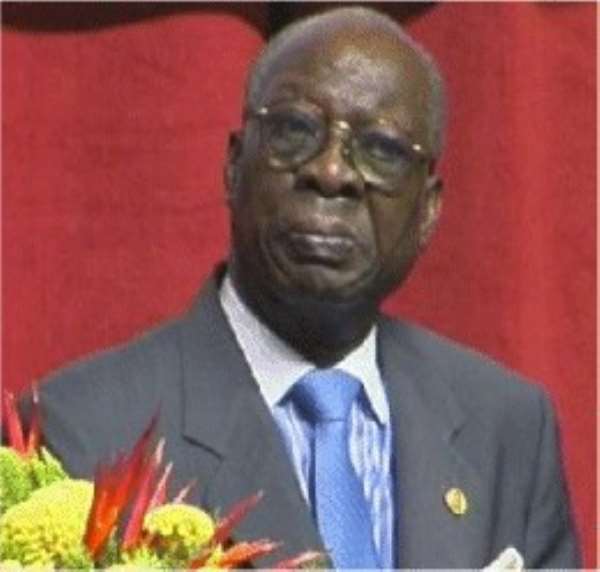 A former Speaker of Parliament of Ghana, Rt. Hon. Mr Peter Ala Adjetey today called on Academic Researchers, Politicians, Economists and the media among others to research to find out why Ghana has been overtaken by so many countries which had independence around 1957 when Ghana gained independence.
The former Speaker of Parliament stated emphatically that at independence Ghana could boost of being one of the best among sister countries who were also colonised in terms of economic development. Mr Ala Adjetey stated these at opening ceremony of Ghana's Independence Golden Jubilee Anniversary Roundtable Discussion Series which began in Accra today.
The Special Roundtable Discussion is being organised by the University of Ghana in collaboration with Historical Society of Ghana. A learned Professsor of Archaelogy at University of Ghana, Legon, Professor James Anquandah, who delivered a brilliant lecturer on the Topic, "The people of Ghana: their origins and cultures," said if you study the culture and languages of West-Africa, you realise that they have many items in common, meaning they are one people.
He therefore called for unity and embracement of ECOWAS to fight for development of West-Africa. The President of the Historical Society of Ghana, Professor Irene Odotei, said the society would discuss our culture, women issues, conflicts in Africa, Peace, the economy, media, tourism, music & dance, sports and all Development. He said this in an interview with our news team in Accra.