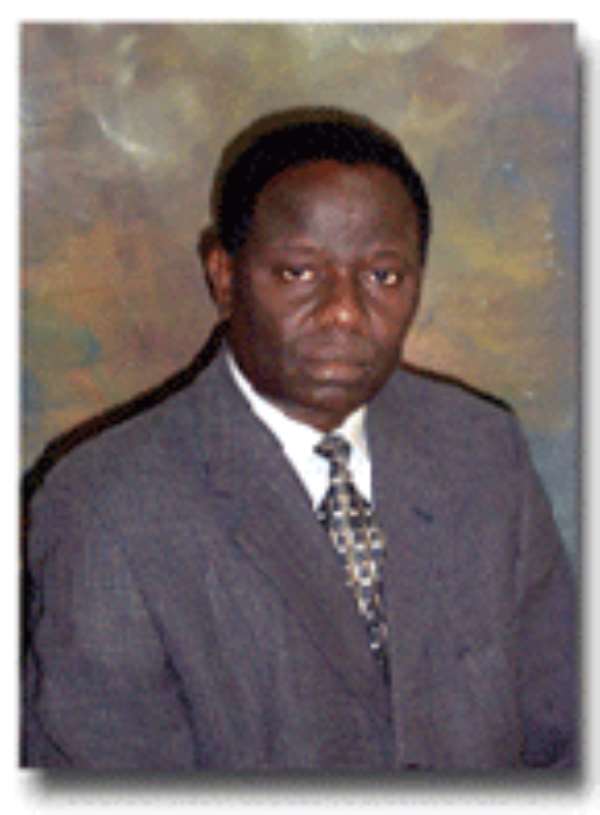 Industrialist and Board Chairman of Multimedia Group, Mr. Martin Esson-Benjamin, has challenged corporate Ghana to invest in and safe-guard the relative peace and tranquility the nation is enjoying.
In a keynote address to an august gathering of the business community at the launch of Ghana as One he said at present Ghana is an enclave of peace, living in a very bad neighbourhood where strife has torn the people apart.
Mr. Esson-Benjamin said investing to maintain the peace will not come easy, but it the surest way to promote business if Ghana must have more successes to celebrate in future.
The Ghana as One launch, which came off at the Golden Tulip Hotel, is a foretaste of a planned celebrity lunch party to bring together over four thousand Ghanaians to showcase and celebrate the country's achievers of excellence as part of activities marking Ghana's Golden Jubilee celebrations dubbed Ghana at 50.
The Ghana as One programme is a collaboration of Agoo Media, publishers of Agoo Magazine and Joy 99.7 FM and is scheduled to come off in March 2007.
Mr. Esson-Benjamin said "Peace and stability is good for our business and our people. And because we have peace; we can help our neighbours achieve peace, which again is good for business."
He said the message Ghana as One seeks to send to all is that we "allow the achievements and successes of all our people embolden us to strive for more success," both as individuals and as a nation.
"It does not matter whether it is by the accident of history or geography; we are linked together. So whether you come from the North, South, East or West of our nation; whether you are a UP or CPP, Hearts or Kotoko: Christian or Muslim, NPP or NDC we are one nation, one people with one great destiny."
Mr. Esson-Benjamin said both abroad and home and in the sciences and arts, Ghanaians excel, however very little mention is made of them, and invited corporate Ghana to support the event for mutual rewards.
Renowned poet and journalist, Mr. Attukwei Okine, also entreated businesses and industries to support the Ghana as One event as their way of leaving imprints in the sands of time so they would be remembered by future generations as contributors to the greatness of a united country.
Businessman and CEO of Agoo Media, Mr. Kojo Bonsu told Joy News he was inspired by God and his sense of nationalism to propose the programme as a contribution to the national celebration.
Dr. Charles Wereko Brobby, Chief Executive of the Ghana at 50 projects was glad for the event and said the nation could do with more of such celebrations for the emphasis on the oneness of Ghanaians rather than features that tend to divide us.
Guests at the launch were treated to nostalgic memories of yesteryears as two former vocalists of the celebrated Ramblers Band, Messrs Pat Akunnor and Okyere Asare led a more youthful Shop Winds Dance Band to fill the air with some colonial tunes.
But even as some patrons struggled to dance in tune with the highlife, rock and roll, tango and pachanga beats from the colourful band, and with other colonial relics such as the Chair of State used by Osagyefo Dr. Kwame Nkrumah on the occasion of the inauguration of the 1st Republican Constitution in conspicuous display, everyone agreed it was a night worth remembering.