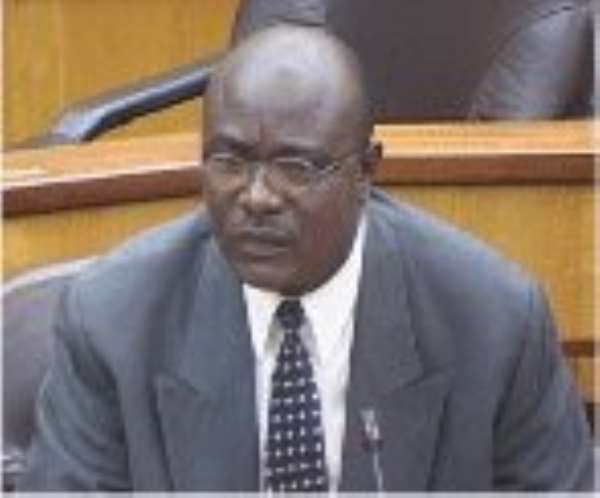 The Deputy Minority Leader in Parliament and the Member of Parliament for Avenor, Mr Edward Doe Adjaho, has said that the assertion by the National Democratic Congress (NDC) presidential aspirant, Dr Ekow Spio-Garbrah that being in opposition in Ghana is like being in hell is somehow true. 'It is tough being in opposition," he explained.
Citing reasons, he said, "to some extent I agree with him because when you are in opposition, the burden becomes larger, you have to be the Minister, the District Chief Executive, the Member of Parliament and do a lot of work."
Mr Adjaho who expressed these views in an exclusive interview with The D. Dispatch explained that unlike being in government where there is a minister doing some of the work, defending policies thereby making burden "light" it is not the same in opposition as the advantage of incumbency is completely out.
"If you have a DCE who is sharing the same party vision and policy with you, you can say hold the fort and explain to the people but in opposition, it is very difficult," he said.
However, the Deputy Minority Leader was quick to point out that democracy is a hallmark of multi-party system where a government comes into power and leaves office for people to assess its performance.
Touching on the role of the Ghanaian media, the MP asserted that the media plays a critical role in Ghana's infant democracy, stressing that though thee have been some excesses among some media houses, the media in general have been doing well over the years.
He said until such a time that politicians decide to develop a strong national agenda for the nation to identify areas of disagreements, which exist, are narrowed, the media will continue to reflect the activities of political leaders.
"Now, it is more of economic independence on external sources of funding. It is disturbing that for almost 50 years of independence, we have not been able to get our way forward," he said.
He continued that the nation continues to import everything to the extent that even tooth-pick which Ghana has the potential to produce locally is being imported into the country.