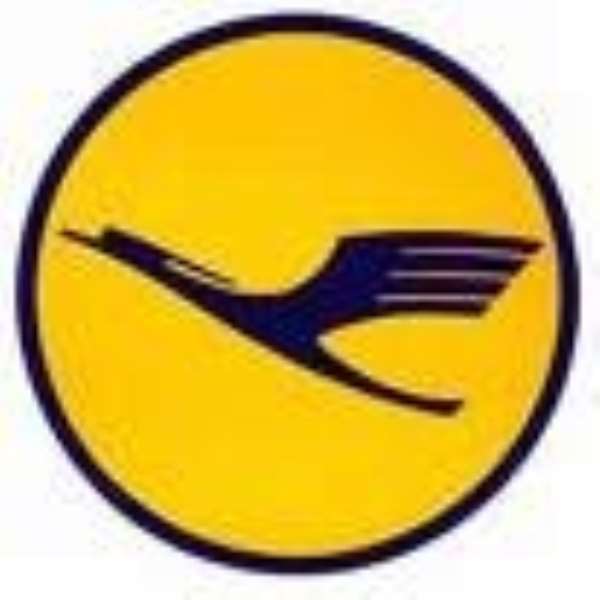 Lufthansa
Lufthansa Airlines, the German flagship carrier, says it is in close collaboration with the Ghana Civil Aviation Authority and others in the West African sub-region to ensure the security and safety of passengers aboard its aircraft.
"We have a close working relationship as far as security of passengers aboard our flights is concerned and everything has been going fine to make life comfortable for passengers," Mr Mike Kahn, WestAfrica Managing Director of Lufthansa told a joint press conference of Ghanaian and Nigerian reporters after a tour of Lufthansa Help-Alliance projects under which its employees invest their profits into charity as part of their social responsibility.
Security has taken a frontline role in the aviation industry since the September 11 attacks in the United States with airport authorities adopting various measures to guarantee safety of passengers.
Mr Kahn, who would however not disclose the various security measures instituted, assured passengers that the authorities were capable of handling and averting any security situation that might arise.
West Africa and the Middle East regions are key markets for the Airline, accounting for one per cent of its global revenue. Currently, the carrier makes 10 flights a week to Ghana and Nigeria.
Mr Kahn said the philosophy of Lufthansa is to offer a strong competitive brand throughout the world, focusing on customer satisfaction and use of a modern fleet of aircraft.
The company also hopes to expand its operations through targeting oil producing countries in the sub-region by providing direct flight services to the United States and other key destinations.
However, there are no immediate plans to move out into other destinations in the sub-region, Mr Kahn said, adding that any such move would be based on thorough assessment of the area.
Mr Khan also touched on the impact of the closure of Port Harcourt Airport for rehabilitation of the runway, saying it had led to a reduction in passenger volumes from Nigeria.
"It is difficult and too early to figure out what the airline has lost as a result of the closure as most passengers have found their ways to connect Lufthansa flights in Abuja and Lagos."
Touching on Lufthansa's HelpAlliance project, Mr Kahn said it was a means to give back to society from which the airline makes its profit.
HelpAlliance uses local partners to carry out projects such as homes for street children, schools, training centres, hospitals and orphanages all over the world.
The HelpAlliance projects of Kinder Paradise Infant Centre at Prampram in the Greater Accra region and Iba Community Primary School, in Lagos State, Nigeria, are the subject matters of the press tour of the Ghanaian and Nigerian journalists.
Mr Khan said monetary contributions are used to provide regular meals for the children in the home and sometimes are deployed to pay for school fees and books for the kids.
During the tour, Kinder Paradise, which houses about 76 disadvantaged children, was given 35.8 million cedis to facilitate the feeding and material needs of the children.
Mr Thomas Preini, Head of Corporate Communications, South East Europe, Africa Middle East and Pakistan, said HelpAlliance was adopting the home and would make annual contributions to make life comfortable for inmates.
A similar presentation of 652,000 naira (about 5,000 dollars) was made to the Iba Community School with a population of 120 pupils, which HelpAlliance adopted some seven years ago.
Each year HelpAlliance provides the pupils with two sets of uniforms each, exercise books and pay their tuition fees.
Apart from assistance to schools and orphanages, the Airline has also provided funds to expand hospitals and to acquire medicines and other resources, including technical expertise.
The joint press conference and Exchange programme was to afford journalists from both countries to see at first hand the social corporate responsibility of German Airlines and to foster friendship among journalists of the two countries.