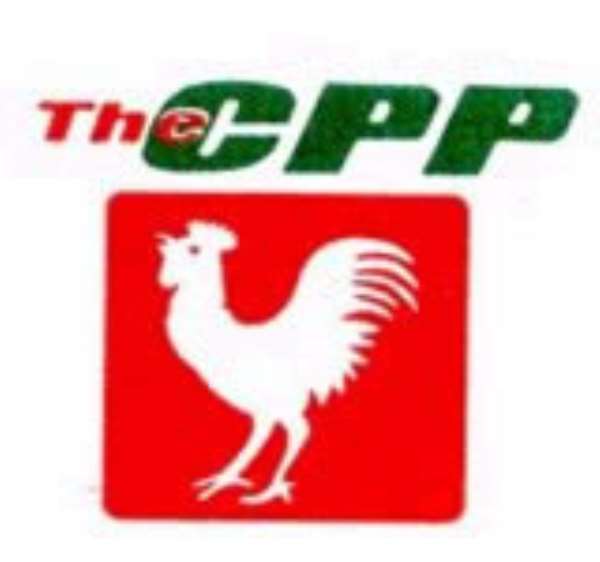 Mr Robert Woode, Chairman of the Finance Committee of the Convention Peoples Party (CPP) has expressed concern about the economic strategy of the government, which he said could not take the country out of its current predicament.
He stated that the private sector that has been described as the "engine of growth" to lift the nation up, create wealth for the people and reduce poverty, "are not delivering".
"The private sector as it exists now has no capacity to fight poverty. At best one can describe it as an engine with broken pistons," he stressed.
Mr Woode was speaking at a symposium organised by the Greater Accra Regional Branch of the Party in Accra on the alternative the CPP would have pursued in place of the current one by the government of the New Patriotic Party (NPP).
The symposium attended by activists from constituencies throughout the region, was on the theme "CPP policy on sustainable socio-economic development for Ghana".
Mr Woode called for a private sector where the state would act as a "catalyst" to facilitate development and the creation of employment for the youth.
There should be a shift from an agricultural and industrial raw materials production to processed, engineering goods and exportable services based on a technology driven economic strategy with a database for potential uses.
Mr Serchen Koumba, a member of the Research Team of the CPP, called for a transformation of the people by promoting African personality as a concept that discouraged mediocrity and challenged intellectual competence.
He said a future CPP government would promote a profit oriented government owned businesses in areas the local private sector and foreign investors did not have the capacity to exploit.
Mr Koumba called for the rapid development of the Capital Market with a programme, Establish Operate and Float to Public and the development of an effective and efficient commodity market to ensure food security.