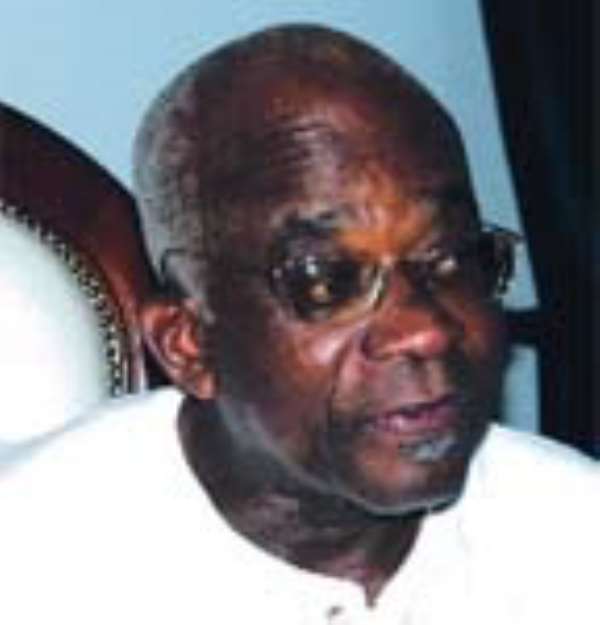 KOFI ASANTE, who is a senior partner of a private law firm in Accra. Presumably, he has been a lawyer for a while.
KOFI ASANTE, as the head of the Energy Commission, used ¢662 million of public funds to refrigerate his car. An obscene amount of $75,000 to install refrigeration in a freaking car???
The value of the fridge was higher than that of the car, which was a land cruiser (¢650 million).
KOFI ASANTE, not only installed a fridge in one car, he installed fridges in two cars - an insanely obscene total of $150,000 for a fridge?????
KOFI ASANTE, not only indulged in the basest and crassest form of misappropriation of public money, he even considered it NO BIG DEAL to allocate one of these cars to his buddy Mamponghene, Daasebre Osei Bonsu II, otherwise known as Saint Oswald Gyimah Kessie, who was the board chairman of Energy Commission.
In what must seem like the most brazen and unabashed case of corruption I have ever come across, KOFI ASANTE and DAASEBRE OSEI BONSU II conspired to fleece the people of Ghana in what is commonly known in our culture as "dibi ma mendibi"; "chop make I chop some."
Guess what! These two goons are the president's childhood friends. One is a LAWYER and the other is the chief of ASANTE MAMPONG! Can it get any more obscene than this?
Folks, this is what my old teacher would call CCC: Cathartic Conspicuous Consumption. This is indeed cathartic, if not downright insane.
No matter how disconcerting, the above is indeed a trivial prelude to KOFI ASANTE'S total descent into the abyss. KOFI ASANTE shoveled public money, like dirt, into the obscene lease of an uncompleted building for the amount of $1.5 million. The 5-year lease effectively becomes a 4-year lease since the first year was used to complete the building. WOW! JESUS CHRIST!!!
As if to rub salt in the gaping wounds KOFI ASANTE was inflicting on Ghana, he bought 4 chairs for a whooping amount of $3700. I am tempted to ask if the chairs came with live bikini-clad female massage therapists as well. Damn!!!!!!!!
As if to deal a callous coup-de-grace to the HIPC nation, Mr KOFI ASANTE abandoned printed materials to rot in a corner. Materials printed with our hard-earned 948 million cedis, meant to be distributed to the motoring public, were left to rot in a corner with a reckless lack of concern for accountability in a move that seems to tell the bleeding nation "Take that you sucker; I came, I saw and I chopped".
Guess what was the five-year rent for a small watchman coop at the gate of the rented residence? Folks, we are talking of a typical 6ftX6ft watchman quarters that is at the entrance of most upscale buildings in Accra? Guess what it cost to rent that for five years? Mr KOFI ASANTE paid his friend a criminally insane amount of 487 million cedis i.e. over $55,000. Folks this piece of 6X6 concrete structure for Imoro the watchman must be the most expensive real estate in the world.
If this criminal profligacy is what the president's gutter-to-gutter friends feel bold enough to perpetrate against our bankruptly poor country, I would like to see what his business friends and Oxford friends think they can get away with. Damn-O-Damn!!!! Im a still trying to wrap my mind around this.
One thing I know for sure. If Mr Wolfowitz' subordinates at the World Bank, spent $75,000 of bank money to refrigerate a vehicle, not only would Mr. Wolfowitz be asked to resign; not only would the subordinate be asked to reimburse the bank, he would be going to jail for a long time. If the employees at the World Bank, our HIPC benefactors, cannot get away with this kind of criminality, what in the damn world makes a person in Kufuor's government get away with it???? Views expressed by the author(s) do not necessarily reflect those of GhanaHomePage.