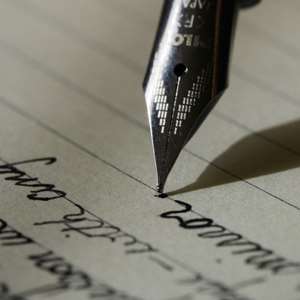 As far as marketing of party's policies and programmes are concerned in morden politics, the crucial role that communication plays in our political landscape in the determination of the victory of a political party cannot be underestimated. And hence, we cannot afford to gamble with such a crucial portfolio that dictates the electoral fortunes of a political organisation. Politcal Parties manifestos are fashioned in the form of policies and programmes that can only be well marketed to the generality of the public, and indeed, the electorates, through strategic and effective communication by eloquent, astute and ardent communication officers who are well placed to do the job. Against this premise, it is therefore pretty necessary for us to vote for astute writers, orators and ardent critics who have demonstrated beyond all reasonable doubts that they have the communication acumen, and that they have also championed the course of the communication job with passion and enthusiasm without necessarily occupying formal positions or being remunerated. We must vote for those who have volunteered and sacrificed their time and energies both online and social media including radio talkshows just to enable the party mobilise itself for political Victory in 2024.
In order to recapture power, we need to entrust the communication front into the hands of those who have demonstrated the passion and enthusiasm to properly coordinate activities of both formal and informal grassroot communicators across the region and to motivate them to put up their best to help accomplish the party's agenda for victory 2024. Some of these communicators include phone-in-callers and social media communicators who became so disgruntled and troubled because of neglect. We must elect those who have the perchance of time, the ingrafted passion, the burning zeal, the good will and the enthusiasm to serve, to be able to prosecute the agenda 6/6 in North East region through fearless, bold, courageous and uncompromising strategic communication. We must vote for those who have the motivation to identify and coordinate the activities of social media communicators and phone- in-callers into a coherent unified whole to be able to market the party's manifesto effectively to the public to buy into their scheme of things. And I present to you, no mean a person than your own brother and comrade, Yentik Gariba, for the position of the North East Regional Communication Officer to set a new pace of communication in North East region.
Dear gallant Aspirants and incoming Delegates, I wish to humbly ask that you "shine your eyes" and prioritise competence, passion for job, hardwork, committment and dedication, and not money or material considerations that has the propensity to undermine the sanctity of the outcome of this impending internal elections, and indeed, your kindest conscience which should be the guiding principles and dictates for your choices come November 12, 2022. The Great AGENDA of the NDC which is to recapture power in 2024 will be a mirage or a dream in futility if we allow money to determine or dictate our choices as delegates of the great party. For posterity shall judge us as those who sold their values and dignity for material considerations for personal aggrandisement at the expense of the unborn. I believe that as social democrats we need to set a pace and precedence to cause for the NPP to change its ways and copy ours for the sake of country. What happened in NPP internal elections should never be taken as a precedence for the NDC because as Social Democrats such unwholesome practices are neither our core values nor principles to be gambled with.
Dear comrades, I therefore want to present to you, Yentik Gariba as someone who remains committed to upholding and protecting those values of ours that were once jealously guarded by our founder and former president, Flt Leutenant Jerry John Rawlings of blessed memory. They were the values upon which the great NDC was founded. And every true comrade has a responsibility to guard against any attempt by an individual or group to trample upon such values.
Long live NDC!
Long live North East!
Best wishes to our gallant Aspirants!
Your comrade!
*Yentik Gariba*
(aka Northeast Vibrator)
*RCO HOPEFUL*
North East