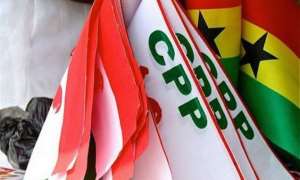 The Central Committee of the Convention Peoples Party (CPP) has approved a detailed strategy to reorganize the party.
The plan which seeks to organize members at the polling stations, electoral areas and constituencies across the country has been unanimously approved in a Central Committee meeting scheduled to take off soon.
Speaking to the media, the National Organizer for the party, Comrade Yirimambo Moses Ambing said this well-structured organization should have been done a long time ago, to put the party in a winning position.
He continued that the current national executives of the party are poised to capture political power in 2024 and are sure this proper organization of the party from the grassroot will do the trick.
The Central Committee has also approved a proposal by the National Treasurer to raise funds and collect dues electronically which is scheduled to be launched in a grand style.