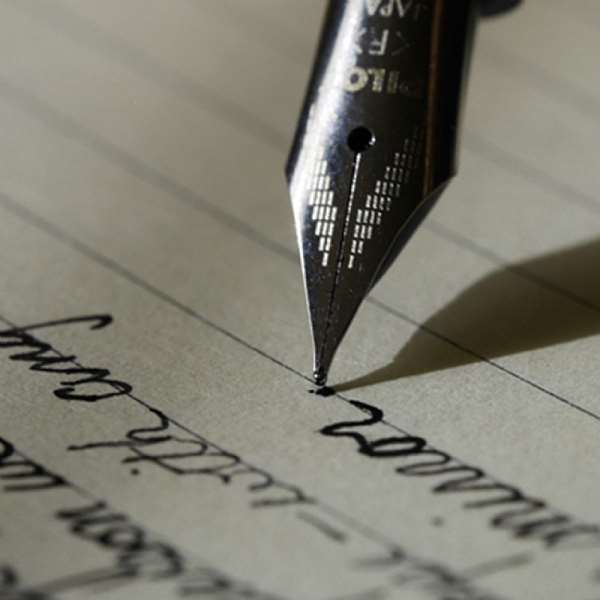 Instead of bringing the needed investment to aid an ailing economy, Alexander Kilpatrick chose to capitalize on the vulnerability of Ghanaian children and sexually abused them.
Though the 56-year-old notorious sex offender, Alexander Kilpatrick, highly reputed for his canniness with children, was finally tamed and put behind bars, his dastard acts leave a trail of bewilderment for the affected individuals and many Ghanaians.
In the estimation of Channel 4, Ghana has now become a No.1 destination for perverts, paedophiles, and people with varying degrees of sexual aberrations or sex-tourist. This brings Ghana to the ranks of Cambodia, Thailand, Costa Rica and the likes, countries where these activities are very widespread.
Given Ghana's 3.0 percent HIV/AIDS infection level-in a region home to 75% of people living with HIV/AIDS (PLWHA) globally-it is no surprise that Ghana has become a playground for paedophiles and people with all forms of sexual aberrations who see it as a safe destination to play. It is even more attractive considering the stable political environment, warm and hospitable nature of her people, and open-door policy with visa requirements waived for people from most developed countries, in her bid to attract Direct Foreign Investment and boost tourism.
This serene environment has attracted all kinds of individuals, some masquerading as investors, businessmen, philanthropist, expatriates, and tourists, who exploit the unsuspecting in all kinds of ways leaving a trail of anguish and misery for their poor victims as Alexander has done.
Interestingly, most these felons normally come from countries where strict child protection laws, knowledge of these activities by parents, and other measures make it very difficult for them to have their field day. In these countries, even teachers, youth workers and anyone who comes into contact with children in the discharge of their duties, are under obligation to have the criminal records check (CRB). These measures are to prevent perverts, who may exploit the sexual innocence of these young and vulnerable children, from establishing questionable and unholy relationships with them. Though these measures do not make these societies completely protected from these felons, when these heart-rending activities take place, they take place under very bizarre circumstances.
But unfortunately, in our part of the world, I can guarantee that even after these acts are committed, some morally corrupt parents would even be ready to receive pay-offs to kill the case forgetting about the effects on the helpless children who, in most cases, may either be too shy or afraid to report the acts after they are committed against them. When this happens, the perpetrators never get punished to ward others off from taking advantage of our children.
Condemning the felon and his race can neither be a solution nor can it be restorative for the victims and their families. For those contributors who tried to play the race card, if I may ask, what about our own-a fellow Ghanaian-reportedly affluent but living with HIV/AIDS, who was on the rampage a few months ago sleeping with 75 Ghanaian girls/women, including a princess and deciding to keep their names on a list? (GNA) And, in other instances, when Ghanaians returning from abroad think their new status affords them the opportunity to manipulate and exploit our young girls/women left and right? I, in fact, encountered one recently who was so loudmouth and boastful about his conquests. Self-applauding as he was, he lectured us-the wrong audience anyway-about his bestial sexual escapades which he jocularly coined as '13 in 32' meaning 13 girls in 32 days. This might sound bizarre and untrue but, fellow Ghanaians, with all due respect, such was the case.
In all three instances, we may be quick to allude to poverty as the cause of these high levels of moral permissiveness among the Ghanaian public today. If that holds true, one may ask what is happening to our Christian, Islamic and traditional values? We should answer that for ourselves.
Clearly, available evidences, especially in the first two cases, suggest that the felons were not people known to the victims long enough for them to win their trust and to establish a long term sexual relationship. In the third case, we may assume that the felon, being a Ghanaian, might have established contacts with his victims even before leaving home and only returned to exploit them during his vacation.
Does it mean that our young ones would prefer to gamble with their precious lives without heeding the call for discretion in establishing sexual relationships, especially with strangers and people they know very little about, because they are hungry? Are we sure the messages on our screens about the deadly HIV/AIDS are having the right impacts? clearly, if poverty could compelled people to take the risk of having unprotected sex with people they know nothing about, especially with Sub-Saharan Africa being home to about 75% of the world's HIV/AIDS infected persons, then we must consider taking a second look at our campaign strategies with the view to retooling our campaign strategies.
I have been wondering why an individual who is well-aware that he/she is living with the disease decide to go on the rampage to infect other innocent people. Are there covert and overt resentment towards PLWHA in our society resulting in stigmatization, discrimination and exclusion of such people from participating in the socio-economic processes of the Ghanaian society? Are counselling services available in Ghanaian hospitals to make these individuals understand the implications of the disease on them and for those around them? Are there laws in place to punish PLWHA who intentionally infect others, as there are in some countries and are these laws functional?
If the answer to any of such questions is not in the affirmative, then we should understand that just creating awareness about the existence of the disease is not enough. We must go beyond creating awareness to the stage where counselling of PLWHA, discouraging attitudes of stigmatization and discrimination among Ghanaians towards PLWHA, and enacting functional legislative instruments to deal with individuals who go on the rampage to infect others to become part and parcel of our campaign to stop the spread of the disease.
If our legislative instruments are also functional, do we have to deport offenders to their own countries to face trial without the Ghanaian law courts using these cases to publicise the act and to warn the public about it. After all, why was Eric Amoateng, the honourable MP for Nkoranza North, not extradited or deported to Ghana to be tried for his alleged drug trafficking to save our national image from powerful media houses prying for news all over the place? We should, as a matter of principle, do things the right way to set a good precedent for those coming after us to follow.
Last but not the least, we should also take a cue from countries in the Southern African region-South Africa, Botswana, Zimbabwe, Swaziland and Lesotho-where control of the disease is getting out of control. We should remember that as we open our doors wide to all kinds of people in the name of tourism and investment, these are some of the negative activities that come with these policies and we must widen our preventive networks to protect our citizen. Views expressed by the author(s) do not necessarily reflect those of GhanaHomePage.