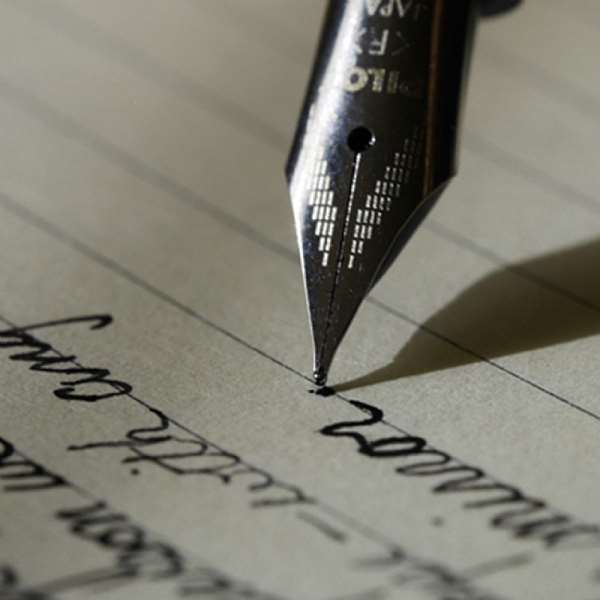 Marketing Ghana Black Stars In The World Market In a message posted in the Ghana Leadership UnionGhana Leadership Union (GLU) forum on 12/22/05 honorable Nii Okunka Bannerman wrote,
"Please if anyone is standing near Osafo Marfo; tell him that he has already missed a golden chance to market our world cup berth this Christmas. All these African stores should be brimming with franchised and authentic Ghanaian soccer paraphernalia. The money from this activity should go directly to the black stars."
This author wishes to tell Osafo Marfo and To Whom It May Concern that it is not too late to hold on to this wonderful idea and run with it. Hopefully Ghana will be willing to pay Bannerman some royalties.
All jokes aside Ghana needs to find means of raising funds to adequately prepare the Black Stars come this June to face Italy. Ghana is very apt to beat Italy if we keep our team's morale up. Hopefully the government/Ministry will not only capitalize on this one alone but brainstorm and come out with ideas that will make Ghana self-sufficient by turning most of our human and natural resources into real money. It is sad that our officials are so bent on begging and receiving loans that they neglect what nature has endowed us to succeed and compete in the world market should we explore them further.
Please, let us do all we can for the Black Stars before it is too late. It starts now with a PLAN (not policy or political feel-good speeches). Leaving matters in the hands of providence (as Ghana government and Ghanaians are used to) will not cut it. Ghana Black Stars have come too far to be disappointed by our Establishment (those who run the team-Government or Ministry of Sports).
This is what Marcello Lippi (ITA coach) has to say about Ghana Black Stars:
" As for Ghana, it would be a big mistake to underestimate them. They're not known as the Brazil of Africa for nothing. That said, a national team coach should not be afraid of anyone, even the best team in the world."
Let Ghana government help our Black Stars to make a glorious showing on June 12, 2006. We can beat Italy and we should.
Bannerman wrote,
"I am just back from finishing my shopping for the Yuletide. While picking up some stuff at J. C. Penney, I could not help but notice jerseys and all kinds of soccer paraphernalia of a few European teams. At least Italy and Germany were clearly visible. So, I asked myself this, where is Ghana in all this? "
This author does not wish to submit that it is only the government who can cash into the achievements of the Black Stars. However, it would be great if the Ministry of Sports would consider this advice/idea and make the best out of it for the sake of glorifying Ghana in the 2006 World Cup.
Bannerman continued,
"Here we are a HPIC country with world cup berth. Are the sports officials so myopic as to know that this is the time to rake in some money? We keep begging western countries for handouts towards this world cup when we could be marketing this opportunity to raise serious funds for the team. Why can't we do anything for ourselves? Why are the stores not filled with Ghanaians Jerseys? Where is the organization to hype our first ever entry into the world cup? I know for sure that I would either give or gladly receive Ghana's sport colors in relation to the black stars as a Christmas gift. So where are our marketing experts? What is the school of Administration at Legon for? What the hell is wrong with us? Even when given a glorious chance to make a little money, we gaze and fawn like dweebs. Who is in charge of selling Ghana's sports paraphernalia for the 2006 world cup?"
The frustrations of Bannerman brings to fore the need for our leaders not only to focus on internal affairs, dream and get vision but also to prioritize in all sectors of our economy. It is the dream of this author that Ghana becomes self sufficient in all facets of our economy; that even government sectors would dare to be efficient and operate with excellence not greed. We can reduce our dependency on foreign loans by thinking of how to generate our own capital. After all we elected our government to generate ideas such as this to make Ghana a self sufficient polity/economy.
It is unfortunate that our leaders have become so ear-full and stained that they cannot even dream or strategize in spite of all their first class diplomas. Every day they give us reason to believe that they have stopped learning and applying the skills we look up to them for. If governing was collecting loans then we don't need the educated elites (or PhDs). Anyone can sign for a loan and put some 20% in his or her pocket. This is not by any means to submit that this government has achieved nothing. No. We are aware of some of the achievements the NPP has chalked over the past five years, a major one being Freedom of Speech. However, granting the caliber of the executive and the facilities they have at hand and what they could have done with it, one can conveniently say that this administration (i.e., NPP government) has failed us.
You may ask, what prevents any Ghanaian enterprise to invest in this project? Would Ghana government allow individual entrepreneurs to take up the challenge? Better still let the government/Ministry of Youth and Sports for once take up the responsibility of financing itself rather than hoping and praying for International donations, handouts or loans. Let Ghana government take this opportunity to market Ghana Black Stars and raise money to prepare our men for laurels. Let us not leave this one in the hands of God alone while our government fold her arms or get too busy with foreign affairs. Let's hope that the government of Ghana and the Ministry of Youth and Sports will pick up from here.
Mr. Secretary, or To Whom It May Concern:
We hope you will not take this as an insult on your office. We are only here to help make Ghana self-sufficient and dignified. Many Ghanaians and Africans in the Diaspora share Barnerman's sentiments and concern as he wrote,
"As a Ghanaian, I moan when I spend money that benefits others but not my country. Why are this people without any vision? How many people in here would rather give a friend some Ghanaian soccer paraphernalia for Christmas? What better way to tell people about Ghana? At least this is something good that ought to cross out Hurricane Amoateng right?
All these African stores should be brimming with franchised and authentic Ghanaian soccer paraphernalia. The money from this activity should go directly to the black stars. Never, mind that this might do more for foreign investment than the reckless fun filled jaunts that the president and his inept ministers continue to take. So I end by saying Merry Christmas to all. To those that we wronged, I ask for unconditional forgiveness. To those that I thrilled, lucky you. To those that care, I say brace yourself for a joyous ride cometh in 06. We've just began this war to take back our country and there is no quitting in this dog."
It is very sad that our governments have turned into a loan making institution over the decades. In spite of the debt relieves we keep on borrowing from everyone- China, India, Malaysia and many more (even from those who are suppose to be our peers). This is not bad in itself if we had an investment plan. But history tells us we don't. The way and manner our government is so bent on borrowing and not investing the loans in infrastructures that can generate money in itself to pay off these loans, I am afraid it makes the efforts of the NPP to negotiate for loan cancellation nonsense and ironical. If they continue like this with a focus on using loans to refurbish Peduase lodge and building new castles/palaces (with $30 Million- an amount that can be used to invest in money generating ventures and provide permanent jobs for Ghanaians) then their efforts should not meet our admiration and approval as we may end up still owing and even more than what is being forgiven us. Remember every loan attracts interest.
In case our policy makers or Black Stars' owners are thinking of waiting till the Black Stars return from 2006 World Cup before they sell any Ghanaian soccer paraphernalia (overseas), this author says that may be too late and unprofitable. This is our moment. "Let's seize it!
INNOVATION
The focus of this author is foreign exchange not cedis. Ghana can sell unique customized keepsake authentic Ghanaian soccer paraphernalia that captures the Whos, Whats, Wheres, and Whens in the international market. Not only Ghanaians but all Africans would love to; and when Ghana wins over Italy even Italians and other continents would participate or get a Ghanaian soccer relic/paraphernalia.
First, we need to identify customer needs and the language used to express those needs. Once these needs are assessed, our quantitative experts can identify customer groups most suitable for target market status. The degree of success for marketing Ghana Black Stars is dependent on our ability to accurately assess the needs of its target market, interpret those needs into product or service attributes, and execute those attributes in a manner that generate customer fulfillment.
What ought to be our benchmarks? New Products! Here are some few suggestions:
1. Spirit Gear: promotional products that help our fans show their support!
2. Bracelets: we can show support for our team with popular awareness bracelets.
3. Awareness Ribbons: we can raise team morale by selling awareness ribbon pins and use the money to support the team.
4. Bags and Totes: From Totes to Backpacks - Made in Ghana quality, affordable bag choices. This should keep our private manufacturers busy. And government must be prepared to help in their exports.
5. Drink ware and Coolers: Water Bottles, Can items and Plastic Cups with Ghana emblems
6. Magnets: Indoor and Outdoor Magnets
7. Pens: Easy to distribute and useful, pens are perfect for getting our message of support across.
These are but only a few ideas that Ghana can build on. Let our professionals work side by side with planners, designers, and engineers to interpret these customer needs into first generation concepts. Ghana government (or Ministry of Sports) can raise money/funds for the Black Stars worldwide. Ghana government may already have plans for the Ghana market so that is not the focus of this article. Although Ministry of Sports have already missed the Christmas sales opportunities still abound for Ghana government to cash in on the Black Stars both at home and in the Diaspora to earn some dollars towards adequate preparation of the Black Stars. This is our moment. Let's seize it! "Carpe diem."
By Okyere Bonna, Secretary, Ghana Leadership Union, Inc Views expressed by the author do not necessarily reflect the views of Ghana Leadership Union Views expressed by the author(s) do not necessarily reflect those of GhanaHomePage.