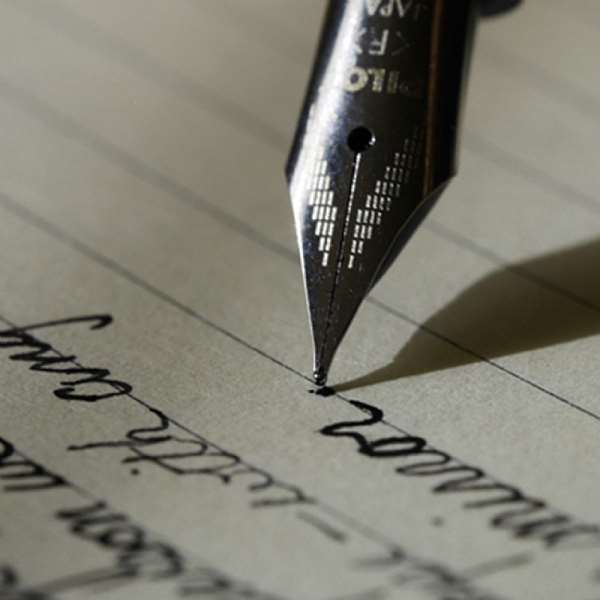 ... OF 18th NOVEMBER 2005. It appears that our cousins in Abuduyili (Abudu family) have no matured and wise elders who would speak to them and counsel them to desist from further acts that would lead to further retrogression of not only Dagbon but the entire North (i.e. the three most deprived regions in the country). The elders and chiefs of Abuduyili look on helplessly whilst their youth continue to engage in acts that continue to drag the name of not only Abuduyili but also Dagombas and the entire North in general in the mud
The Abuduyili youth shamelessly continue to churn out absolute lies as told them by some of their deceitful elders to deceive the ignorant to justify their shameless and gruesome act that has brought the entire North to a standstill. The disgraceful act has smeared all people of Northern descent and our brothers from the Southern parts of Ghana perceive all Northerners not only as barbaric but uncultured as well. It is high time the few truthful elders in Abuduyili to come out boldly and condemn them as well as disowning these miscreants in their fold.
BAN ON TRADITIONAL DRUMMING AND DANCING IN DAGBON.
It is not surprising that the Abudu youth came out with a press release wondering when a ban was placed on traditional drumming in Dagbon and who placed the ban. Every reasonable person understands why they should be so restive under the ban. After they and their elders with the support of their cronies in the N.P.P. Government succeeded in murdering the overlord of Dagbon, Ya Na Yakubu Andani II, his elders and other members of our family they thought that the floodgates for joy amidst drumming and dancing to celebrate their action were now wide open. The flippancy with which they have continued to handle and talk about this horrible crime needs no explanation. Let nobody associate the ban on traditional drumming with the State of Emergency that was placed on Dagbon following the gruesome murders that were carried out by Abuduyili and their cronies in the N.P.P. government. The ban was made by REGSEC at the instance of Dagbon Traditional Council acting strictly in conformity with Dagbon custom and common sense.
Dagbon custom requires that when a Ya Na passes away his elders and other members of his immediate family who are fully certain of his demise hold it in absolute secrecy. Until the person officially responsible proclaims his death whose customary duty it is to do so, everyone is tight lipped over that event. When the proclamation over the death is customarily made it becomes the responsibility of the traditional drummers, principally "Namo-Na" and his retinue and the "akarima" to make it public. Mournful tunes are then played across the length and breadth of the town. This breaks the sad news of the fallen king to everyone. It is therefore a strict Dagbon custom that until the death of a Ya Na is officially proclaimed by the person customarily charged to do so; no playing of any traditional musical instruments is done Usually the time interval within which no traditional drumming takes place on the death of a Ya Na is a matter of hours, depending on how long it takes for the official announcement to be made.
May I please ask our cousins of Abuduyili this question: - Has the Kuga-Na officially announced to them yet or any person in this world that Ya Na Yakubu Andani II has died? Of course everyone including children in Dagbon and beyond has heard that Abuduyili and their supporters in the N.P.P. Government have murdered the king and he is therefore no more. That knowledge cannot and does not replace our custom. If it has to take us ten or more years for the customary traditional proclamation of the late king's death to be made, owing to the iniquities Abuduyili continues to introduce to our custom, so be it. Common sense is not common. Do our cousins think of the repercussions of their unbridled passion for traditional drumming and dancing during this horrible period? Have they ever considered the response that would greet the offensive tunes their uncaring drummers would beat if no ban is placed on traditional drumming and dancing before answers are found to some critical questions in our lives as a people now?
The Dagbon Traditional Council requested for the ban and it was granted by the REGSEC. If Abuduyili youth and their elders do not find the need for that ban, we understand. After all every reasonable being knows that they feel they should have a chance to celebrate their success in murdering Ya Na Yakubu Andani II.
We may have to ask how long it would take Abuduyili to wear their thinking caps and become humans in their assessment of this monumental crime they have committed. Our advise to them is to be wise enough to move away from their present foolishness.
THE HYPOCRISY OF THE ANDANIS My enquiries from the office of Na- Yaba Kug Na about visitors to his palace during the run up to the 2004 presidential elections revealed the following. Na -Yaba Kug Na had the privilege of hosting three prominent politicians at his palace during the run up to the 2004 general elections. First to call on Na- Yaba was the President, His Excellency Mr. John Agyekum Kufuor. In line with Dagbon custom,protocol and with due respect to Na -Yaba as acting President of Dagbon Traditional Council the President paid a courtesy call to Kug Na's palace without any fanfare. Next to call on him was His Excellency Alhaji Aliu Mahama the Vice President. a Dagbana and an indigene of Yendi. Against Dagbon custom and total disrespect to the Kug Na and the office he occupies the vice President's entourage went to the Kug Na's palace amidst plump and pageantry. The Kug Na reluctantly received the Vice President but did not hide his displeasure about the disrespect of the Vice President. The Kug Na rebuked the Vice President who apolgised and said he had told the miscreants who dominated his entourage to stop the drumming but they disobeyed him. This shows the caliber of people the Vice President is leading. It is no wonder that his so called campaign for greater discipline has failed because within his own party and home there is no discipline. Honourable Alhaji Mohammed Mumuni then running mate to the NDC flag bearer was the last political leader to call on the Kug Na during the run up to the 2004 general elections. Honourable Alhaji Mohammed Mumuni's entourage included the NDC youth band. The drums used by the youth band do not constitute the traditional drums in Dagbon. The traditional drums of Dagbon are >Lunsi ("tom tom") .>Timpana (Talking drums) >Kikaa (Horn) >Dawule (Gong gong) >Gonjei (Fiddle) Simpa drums and dancing are mostly used and patronized by the youth and by strict Dagbon custom and tradition do not constitute any recognized Dagbon traditional drums. However the above-mentioned instruments are used in the enskinment and entombment of Dagbon chiefs as well as on Dagbon festive occasions. Can our cousins be sincere and honest for once tell the good people of Ghana the truth and show the video clips of the visits of H.E the Vice President and Honourable Alhaji Mohammed Mumuni to the Kug Na's palace for the good people of Ghana to judge who actually breached Dagbon custom as well as showing disrespect to the office of Kug Na.
MONEY FOR PACIFICATION RITES – The ignorant Abudu Youth alleged that we were given money to perform pacification rites at the old Gbewa Palace. The said pacification ceremony was carried out by Na- Yaba Kug Na and the money was provided by the Otumfuor Committee through the representative of Mamprugu Lana Nagtorana Lawyer E.D Mahami. No chief of Andaniyili even saw the said money nor knew how much it was. The ceremony was not done in secret because both families were duly represented. Andaniyili was represented by Kunkon Lana Ziblim Sheini whilst Abuduyili was represented by Mion Lana A.A. Ziblim.
It is unfortunate that people of doubtful parentage have been allowed to hijack Abuduyili to engage in acts that are shameful and a desecration of our custom bequeathed to all of us by our forebears DESTRUCTION OF FOUNDATION OF TEMPORARY GBEWA PALACE: Our cousins in Abuduyili shamelessly admitted destroying the foundation of the temporal Gbewa Palace because they felt the rooms were more than the number which was agreed upon. It is very unfortunate for any true son of Dagbon to restrict the number of rooms that is to be constructed for the Ya-Na. The Ya-Na is not called Na Gbewa for nothing. All lands in Dagbon State belong to him and no person can tell Na Gbewa not to build on any land in Dagbon.
Even if it was true that the rooms that were being built were more than what was agreed upon was the destruction the way of seeking redress? Don't you have elders? Or is it because you do not respect people you call your elders. This character of yours portrays you people as a bunch of indiscipline persons. Any group of disciplined persons would have petitioned the Otumfuor Committee through your elders but not to take the laws of the land into your hands. COLLECTION OF MONEY IN BLACK POLYTHENE BAGS. – The Abudu youth allege that the Andani family went round various villages with black polythene bags to extort monies from villagers under the pretext that they wanted to bury our late King. If they really went round collecting monies the family solicited for funds from people sympathetic to the cause of Andaniyili. Or was anybody from Abuduyili nor their sympathizers compelled to donate?
The Andani family has no big time contractors and politicians who hide behind the scene to finance your wicked and diabolical as well as treacherous activities. Even the few contractors we have, have been denied jobs by your politicians simply because if they are given jobs they use their resources to fight for the just cause of Andaniyili. Our activities are very transparent devoid of any diabolical intentions. The widows and orphans of our late King upkeep is the responsibility of the entire Anadaniyili and sympathizers.
FUNERAL OF YELIZOLI LANA
The late Yelizoli Lana hailed from the Abudu gate. This is an undeniable fact and automatically his funeral was an Abuduyili (Abudu gate) matter. Emissaries of the Kug Na were present customarily as acting President of Dagbon Traditional Council he had to send a delegation to witness the ceremony since they had informed his office of the demise of the chief. Since the family of the late Yelizoli Lana was responsible for his funeral the family was up to some mischief and bent on provoking the representative of the Kug Na. Kumbun Na and the entire people of Zabzugu who are predominantly Andaniyili sympathizers. On realising the sinister motives of the Abuduyili the representatives of the Kug Na left the funeral grounds. The people of Zabzugu were prevailed upon by their elders since the Abuduyili had sinister motives to cause mayhem.
KAMBON NA KPEMA & NALOG NA'S FUNERALS.
Na- Yaba Kug Na was not represented at the funeral of Kambon Na Kpema neither was there any drumming as alleged.
Nalog Na, as in the case of Yelizoli Lana was from Abuduyili. All drummers who attended these funerals were those who owed allegiance to Abuduyili.
LATE BOLIN LANA MAHAMADU ABDULAI'S DEATH.
Mahamadu Abdulai died, as a common prince of Yani.(i.e. Yendi) There was no beating of drums at the Gbewa palace during the death of Mahamadu Abdulai. The Ya Na had authorised the cessation of beating of drums until after his burial. Where in Dagbon history did we have two sitting Ya Nas'? President Kufuor is not comfortable with the former head of state because he feels the actions of the former head as a challenge to his authority as a sitting head of state. If the former president dies today he would be buried and his funeral performed a former head of state. Mahamadu Abdulai was never customarily enskinned as a Ya Na hence his disskinment. The Ollenu Committee and the Supreme Court 's ruling are very explicit on this issue. Kug Na 's letter to the Otumfuor Committee states the position of Mahamadu Abdulai. If you have not read it contact Mion Lana A.A. Ziblim head of the Abudu family. For him to brief you and stop throwing dust into peoples eyes
WEARING OF TRADITIONAL CAPS (HATS) BY CHIEFS FROM ANDANI GATE.
The Abudu Youth accuse our chiefs of still wearing their traditional caps even though the Ya Na is dead. As we earlier stated the Ya Na by custom is not dead. It is only Na- Yaba Kug Na who confirms the death of the Ya Na. The Kug Na does this by sending messengers to all Dagbon chiefs who are enskinned by the Ya Na. Each chief on receiving Kug Na's message then prepares and leaves for Yendi. On reaching Yendi the chief reports to the landlord as custom demands. The landlord would then lead the chief to the Gbewa Palace to see the father's (Ya Na) tomb. After seeing the tomb confirming the death of the father ( Ya Na) he then removes the cap signifying that he is orphaned. The said chief would cease wearing the cap until the funeral of the Ya Na is performed.
All chiefs from Abuduyili namely Mion Lana A.A Ziblim, Nanton Na Sule. Zosali Lana Tia Sulemana and Banvim Lana Mahama all still wear their caps. All these chiefs owe allegiance to the Ya Na. And must cease putting on their caps. Is the Abudu Youth telling Ghanaians that their chiefs do not belong to Dagbon Traditional Council.
Or are our cousins in Abuduyili saying that the undiplomatic and disrespectful manner in which Mr Jake Obetsebe Lamptey then Minister of Information announced the death of the late King represented the official proclamation of Kug Na?
REFUSAL TO BURY YA NA
The Abudu youth allege that the Andani family has no intention of burying the late King of Dagbon.
The Andani family is more than determined to lay the Oldman to rest to enable each member of the family to have peaceful sleep and to go about our normal duties. For almost four years most members of the family have not been able to carry out any meaningful economic activity. The burial of our King hangs on the heads of each member of the family like the sword of Damocles.
However I must reiterate that the decision to bury our King depends on the following nonnegotiable conditions.
>GUARANTEE OF SECURITY – Until the family gets a written commitment from the President Mr. John Agyekum Kufuor assuring us of giving protection to the thousands of people who would mass at Yendi during and after the entombment of the King the family is not prepared to risk the lives of innocent men, women and children. The government of the NPP led by H.E. Mr. John Agyekum Kufuor has shown, by their actions during and after the events of March 2002 that it is incapable of giving equal protection to the citizens of this country; even though he had sworn an oath to protect all Ghanaians.
>BURIAL & INSTALLATION OF REGENT. – The late Ya Na shall not be buried without the installation of his eldest son as regent who would then act as overlord of Dagbon until the final funeral is performed. The family is therefore not going to compromise on the so-called demand of the Abudu family for them to install a regent of Mahamadu Abdulai. We state that this is alien to Dagbon custom and we are not prepared to accept any culture importation.
>DEMOLITION OF VANDALISED GBEWA PALACE. Na -Yaba Kug Na had told the Otumfuor Committee of Eminent Chiefs that the old Gbewa Palace which was vandalized, looted and burnt down by the Abudus including the mosque attached to it cannot be occupied again. The Gbewa Palace is a sacred place and no blood is spilled in the compound. No wife of the King delivers inside the compound and any body residing in the compound and is found to be critically ill is taken out. It is funny that people who are laying claim to that edifice, as their property could be so callous and barbaric to destroy it and to go round begging for alms to rehabilitate it.
To preserve and protect the custom bequeathed to us since the era of the founder of Dagbon Kingdom Tohazie the vandalized Gbewa Palace which has become sacrilegious would have to be pulled down after pacification rites have been performed by Na Yaba Kug Na. This would also put to rest the unjustifiable demands of Mahamadu Abdulai's funeral.
>SEARCH FOR ARMS – For the government to show its commitment of bringing justice and long lasting peace to the people of Dagbon a thorough search for and retrieval of arms must be conducted at Yendi and the neighbouring villages Since the unfortunate events of March 2002 the security agencies have refused to conduct a search at Yendi the scene of the crime to retrieve illegal weapons. Even policemen who were asked to conduct search rather went to search only the vandalized Gbewa Palace.
Meanwhile several searches have been conducted in Tamale and some villages perceived to be Andani strong holds. Notable is the search that was conducted at Kpanashei where even graves were dug in search of arms. All that the security officers could find were thirteen disused local guns used in hunting and on festive occasions. Yet the poor villagers were not left free they were each fined five hundred thousand cedis. Only the Almighty Allah knows the troubles these innocent villagers went through to pay those fines.
Up to date, neither the Minister of Interior or Defense, nor the Northern Regional Security Council have failed to tell Ghanaians why any search cannot be conducted at Yendi and its environs.
>*APPREHENSION OF PERPETRATORS – The perpetrators of March 27th 2002 are still roaming the streets of Yendi and other parts of Dagbon as free people. We know the President and his government are incapable of apprehending the criminals. Like in the case of charges of corruption against his government his usual saying has been "provide the evidence". The President and his men always say anybody with evidence should come forward. If Iddrisu Iddi ex- Zalinko Lana, Iddrisu Jahinfo and Yidana Sugri those who actively participated in the events voluntarily provided evidence we wonder whose evidence the NPP government led by Mr. J.A. Kufuor would accept.
OWNERSHIP OF VANDALISED GBEWA PALACE.
It is shameful, naive and a display of crass ignorance for any true son / daughter of Dagbon to lay claim to the Gbewa Palace. Any Dagbana worth his / her salt knows that the Gbewa Palace is the bonafide of all Dagbamba. To the uninformed each room in the five main houses that constitute the Ya Na's palace are built by certain communities in Dagbon.
The five main houses are Yilbilla, Katini, Gbanzalin and Zei and Nag-chimba Yili.
*YILBILLA – This is the main house where the Ya Na resides
*KATINI – This is where the Ya Na and other chiefs are enskinned. It is also the place where deceased Ya Nas are buried.
*GBANZALIN – Residence of the senior most wife of the Ya Na.
*ZEI – Residence of the regent of a deceased Ya Na.
*Nag – chimba Yili – The residence of the young men of the Ya Na's household since all the other four compounds are occupied by women and small children. It is very shameful and embarrassing for any group of persons to claim sole ownership of the Gbewa Palace. This same issue was raised by the Abudu delegation led by Mion Lana .A. Ziblim to the Otumfuor Committee. They suffered humilation and embarrassment when they were told the truth which they did not or pretended not to know. It is because of the humilation they suffered that they could not tell their youth. We advise that the youth should go back and enquire from Mion Lana , Nanton Na, Bamvim Lana about the ownership of the Palace and at least one of them would be sincere and honest to tell you the truth.
FUNERAL OF BOLON LANA MAHAMADU ABDULAI.
Some members of Abuduyili have used the funeral of Bolon Lana Mahamadu Abdulai to bring Dagbon and the entire North to its present state of despondency and have still not shown any sign of remorse. They behave as if it is a sacrilege in Dagbon custom to dis-enskin persons who usurp the Nam of Yani and other chieftains in Dagbon Bolon Lana Mahamadu Abdulai was not the first Ya Na to be dis-enskinment and so his dis-enskinment could not be considered as a sacrilege.
>Ya Na Tanpin Karigu was the son of Ya Na Ziblim Bandamda was dis- enskinned and died as a son of a former Ya Na. His funeral was performed as such. His mortal remains are at Sakpili near Savelugu.
>Ya Na Dahimani Kukarijei son of Ya Na Yakubu I was also dis-enskinned. His funeral was performed as a son of a late Ya Na. His mortal remains are at Juni near Tamale.
All these former Ya Nas had their funerals performed at the places they passed away These two former Ya Nas were dis-enskinned by external forces. The Standing Orders of the Ollenu Commission gives recognition to children of former Ya Nas as eligible to the three gate skins. The three gate skins are Mion, Savelugu and Karaga.It is these two former Ya Nas and Yo (Savelugu) Na Bukarijia who though was to be enskinned as Ya Na abdicated due to old age and ill health that the Ollenu Committee Standing Orders refers to. You are therefore advised to seek proper legal interpretation of the Ollenu Commission's Standing Orders on who former Ya Nas' are. As we stated earlier on late Mahamadu Abdulai was a usurper he was uncustomarily enskinned by the military and police and so does not deserve the honourable title former Ya Na. The late Ya Na Yakubu Andani II and the entire Andani family have never preventedthe family of Bolon Lana Mahamadu Abduali's family from performing his funeral. All that we are saying is that do as custom demands and we shall give you our support.
STATUS OF ABDULAI MAHAMADU – SON OF LATE BOLON LANA MAHAMADU ABDULAI
Some ignorant and naïve persons in Abuduyili continue to call and refer to Abdulai Mahamadu son of late Mahamadu Abdulai as Bolon Lana. This is an honourable skin reserved for first sons of Ya Nas who do not occupy any skin at the time of the demise of their fathers. It is conferred on them by the Kug Na and no other person.
Can people of Abuduyili who call Mahamadu's son Abdulai Bolon Lana tell us who enskinned him and gave that honourable skin to him and when and at which place the ceremony took place?
In Dagbon custom all children born to princes before they occupy any skins or during the period they occupied those skins are eligible to be called princes and can ascend to such skins. Mahamadu Abdulai was dis-enskinned in 1974. He gave birth to Abdulai alias Bolin Lana in 1976. Strictly by Dagbon custom Abdulai Mahamadu alias Bolon Lana does not qualify to be called even a son of a former Ya Na. He is a grandson of a late Ya Na. That is he is the grandson of Na Abdulaibilla Ngmarigon II.
Can those who gave him this title dispute this fact which is known to every body? Abdulai Mahamadu when he appeared before the Wuoku Commission told the Commission that he was a common Dagbon citizen and does not occupy any skin in Dagbon. Go back and check the Wuoku Commission's records.
CAUTION TO MISGUIDED ABUDU YOUTH
It is unfortunate that most of the elders who are now in the forefront of the of the Abudu family due to malice, greed and selfishness cannot tell the youth the truth.
Haruna Tia (alias Harunbis) leader of the Abudu youth in Tamale is one of those who have not been told the truth by his parents.
Zangbalin Na Aduna gave birth to Naton Na Sulemana who also gave birth to Zosali Lana Tia Sulemana current member of Council of State. Zosali Lana Tia Sulemana is the father of Haruna Tia (Harunbis). Zangbalin Na Aduna was driven away from Zangbalin by Kumbun Na Abdulai and for almost three years Zangbalin Na Aduna was roaming in the wilderness. Ya Na Andani II waged a relentless war on Kumbun Na Abdulai and Karaga Na Alhassan to bring them to order since the two chiefs had undermined the authority of Ya Na Andani II. Na Andani II defeated Kunmbun Na Abdulai and his fellow deviant chief Karaga Na Alhassan and got Zangbalin Na Aduna reinstated as chief of Zangbalin.
Zosali Lana Tia Sulemana (Harunbis father) was brought up together with his senior brother Alhassan Dingoni by Ya Na Mahama Kpema (late Ya Na Yakubu Andani II grandfather). Na Mahama Kpema got Zosali Lana enrolled in school and later got him employed at the former Mass Education division. Ya Na Yakubu Andani II brought Zosalli Lana Tia Sulemana into the limelight in Dagbon by enskinning him chief of Zosali. But for some unfortunate event which can not be disclosed now Ya Na Yakubu Andani II wanted to enskin him as Nanton Na.
As gratitude to the Andaniyili Harunbis without any shame in him calls the Andani family liars, riff raffs and rouble rousers.and all sort of derogatory names. Dagbon elders say "when you treat a monkey's ailing tooth your maize farm would be its first place to destroy." However I implore Harunbis to consult his maternal great uncle Duli Lana Ziblim, brother of Lamashei Na Dawuni he would tell him his background.
CONCLUSION
If our cousins say they would disrespect Na-Yaba Kug Na and the high office he occupies; because they have political power today who are we to prevent them. We however know that those deviant chiefs who are hiding in the dark and pushing the ignorant youth would one day in the not distant future would want to seek Na - Yaba Kug Na's intervention.
It is very regrettable that our cousins are compelling me and other Dagbon citizens to disclose sacred customs and traditions of Dagbon bequeathed to us for over six hundred years to non-Dagbambas. It has become very necessary so as to expose they and their collaborators in government as they continue to employ lies and deceit to threaten and harass the government of President Kufuor into submission.
The truth no matter what shall always triumph over falsehood.
LONG LIVE DAGBON