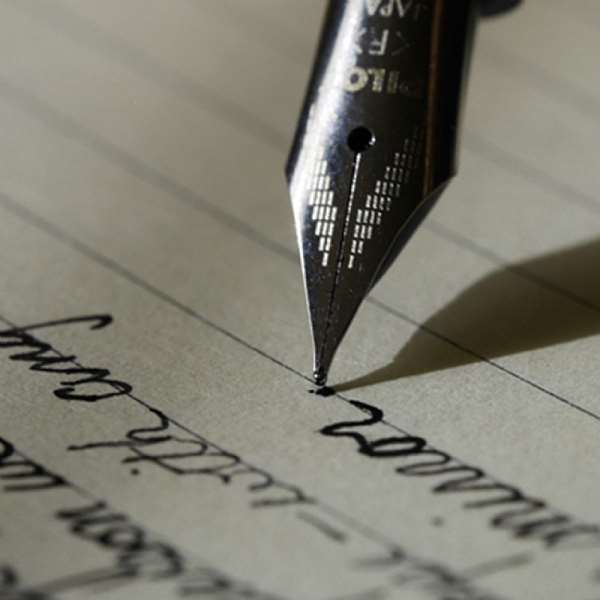 Every day, these days, I dread my early morning hours. I dread what my radio will throw at me as soon as I open it. I dread what the newspapers will deliver as fodder for my brains in the morning. Why the dread? You can bet your last bottom dollar that it is almost always a cacophony of 'nonsense things' multiplied by scale factor hundred! Stuff that we could very well do without but which all of us as a nation are gradually being weaned on. We have become addicted to the nonsense-things' or what? By the way, who sets the agenda for us? Government? NDC? Radio journalists? Print media?
Admit it. Consciously or unconsciously, we are gradually as a nation, settling for the mediocre and accepting things that ought not to be accepted. Or do I credit the Ghanaian with too much? Okay, at the very least, lets question before we accept all the things that are being poured down our throats. After all, swallowing hook, line and sinker does not do even a fish any good! Here are a few 'nonsense-things' to discuss this week. I am sure you may have loads of them. I do too. But we have to start from somewhere so here goes:
Nonsense Things 1:
Parent-Teacher Associations:
Do you have a kid in school? Ever wondered what this animal really is and in whose interests it exists? Well, the Parent Teacher Association (PTA) has become a perennial feature of almost all pre-tertiary educational institutions. The institution may either be private or public. It may even be a public=private sector participation. The PTA is omnipresent! It is essentially almost invariably for good causes. Apart from a few which may have a governing document such as a constitution, majority just exist. They have no constitutional document and most parents are not even aware of how the executives were appointed in the first place.
But PTAs have now become an essential commodity for all educational institutions. With the declaration of FCUBE leading to the capitation of most of the avenues for raising funds through the ready-made vehicle, the role of PTAs have become very critical. This term and subsequent terms to come, parents would no longer receive huhudious bills directly from schools. These bills would rather make a very short transit journey from the school bill and arrive safely on the PTA bill. Get the drift? What Yaw Safo has forbidden, the PTA would sanction! The school would be abiding by the GES edict not to charge any unauthorized fees but the money would get in anyway through the Trojan horse, PTA! Parents may even find that they would be levied exactly the same fees they have been paying. The only difference now is that it would be coming from the PTA, not the school!!! How many parents are prepared to challenge this phenomenon?
What is consistently conveniently forgotten is that no parent can be compelled to join the PTA. PTAs are essentially voluntary organizations. They therefore do not have any authority or power to compel parents to pay levies they have not agreed to. Worse, and that's the most important issue in all of this discourse, no child can lawfully be sent home from school or indeed, suffer any kind of punishment or harassment no matter how subtle, as a result of the non-payment of PTA dues. More often than not, it is argued that PTAs are essentially to the benefit of the children in the school. That is a very compelling argument. I share that sentiment too. But someone has to ask how come my MP rides in the best car, how come the Minister goes to Parliament to make all those fine submissions on FCUBE etc, and it has to take parents to buy furniture before the children can go to school? Heads of public institutions are put in an impossible situation as they government grants etc are not paid in time , if at all paid yet the schools must be run. What kind of nation is this when we have to literally pay for everything ourselves and yet we say we have a government? I just don't get it! So there is a very compelling argument for the role of the PTAs. But if records be checked and audits conducted, it may be noticed that a computer laboratory for example, may have been planned by the PTA ages before and the children of that generation duly mulcted with levies of all colours. Those amounts may have been paid by kids who have gone through the whole school, from class 1 and stayed till exiting JSS 3 without seeing even a photo exhibition of the said computer laboratory. I am alumnus of that great school by the sea, St. Augustine's College. In 1981 when we entered, there was an edifice by the road side in its foundation stage. It was the proposed school chapel. We were levied as students with chapel project fees until we exited in 1988. You can imagine how impressed I was to learn only last week that the kids are still being billed with chapel project levy and the chapel, ancient of days, still sits on its foundations!
So if you are a parent and suddenly you begin to see new bills coming at you not from the school but from the PTA, you have a few options. You may elect to clam up and make the payment. Majority Ghanaians! Or you may elect not to pay. Insignificant number. Or you may act like I am doing. The bill motivates me to go to the school and make my position on issues clear to the head of the institution. Admittedly, it means they may have genuine needs which for the sake of the kids have to be resolved. Point noted. I therefore make a promise, that every time I make a windfall, I will make a personal donation to the School, to be used for whatever purposes they deem fit. I would however continue to exercise my constitutional right not to belong to any PTA and would thus ignore all bills coming from them. There is one thing that the 'heady' and the PTA EXECUTIVES WOULD NOT TELL YOU OUTRIGHT. No one, yes, no one, not even Yewura Kuffuor can compel you to make that payment. If it has to take you as a parent to buy a desk before your child sits in a classroom in this age of positive blues, you have no business sitting at home and moaning. You got to get off your butt and ask your DCE, District Assembly, MP, the GES, Yewura Osafo and indeed Yewura Kuffuor, WHAT THE HECK DO THEY MEAN BY FCUBE? So I will make the payment in my personal capacity but will take the matter further and seek answers from those politicians who are the only beneficiaries of the public purse. Okay, I admit, IT'S A PERCEPTION!!!!
Oyé Nonsense!!!
Nonsense-Things 2
Ghana World Cup Free Zones Board
Anyone of my fellow country people would not be surprised at the sheer strength of the World Cup hysteria that has gripped this nation. No one can blame us. Indeed, yours truly got into a bind with his manager the day we qualified. Our lights went off and thinking that it was only us being punished, I got into my car and drove into town because I couldn't let such a day pass me by just like that. I wanted to see a little action as my side of town is completely immune to displays of euphoria. So the euphoria is natural and is to be expected. But you would be naïve if you also didn't expect all sorts of latter day saints to surface after the deal had been done to claim a piece of the pie for themselves.
It begun with the sponsors. Once upon a time, the GFA would struggle to find sponsors for the Black Stars. Nyame nkye ade, Guinness decided to come to the aid of the Black Stars. But they offered a paltry ¢100m and some products per game. That deal obviously inured to the benefit of Guinness but was doing practically nothing to either guarantee the success of the team or motivate the team to achieve the ultimate dream. That sponsorship in Ghanaian lenses was great but it was obvious that we had worn Ghanaian lenses in all the previous campaigns and had not made it. We therefore needed a sponsor who could match international standards and who genuinely wanted to spend in order that the dream was achieved. Guinness was essentially offering the Black Stars peanuts but we had to take it as we had no one else. That deal, I submit, did nothing to show that it was committed to the dream. The company was losing nothing but only riding on the publicity. If it happened, it happened. Enter Goldfields Ghana Limited. Indeed the World cup dream was salvaged by this hitherto unknown corporate entity who decided to dig deep and make a BIG commitment to the dream. $3 million package!!! The potential shame accompanying that deal for all the others who had previously been just riding on the back of the team and the obvious fact that Ghanaians would wake up to realize that the Guinness deal was actually nothing to write home about compelled Guinness to finally wake up to the undoubted potential that they had wisely bottled up until then. Suddenly Guinness realized that it could put up $160,000 in order to become the "official beverage sponsor" of the Black Stars. Thanks to Goldfields Ghana Limited of Damang, Guinness was compelled to make a "Guinness" contribution to the dream. Better late than never. Omu ani ase awai do do!!!
Then the GFA people decided to test the waters. If the road to Germany was clear, why not make a pitch for the high office. AFTER ALL, PER DIEMS, NICE HOTELS AND NICE WHITE PROSTITUTES TO BOOT MAY BE IN ABUNDANCE COME THE REAL DEAL NEXT YEAR. Fortunately, we have not had meltdown yet at the FA but do not rule it out. Some people would not give up trying to get on the bus even when the doors are shut and the driver is in 3rd gear!!!
Then the supporters got in on the act. Suddenly, many people swore oaths and changed their names to Abraham Boakye, Two man supporters! Under the constitution, there is freedom of association. So we would associate!! By the time we form the queues at the German Embassy, we would have the Black Stars Supporters Union, Ghana Black Stars Supporters Union, National Black Stars Supporters Association, Ghana Union of Supporters of Black Stars, Jesus Incorporated Supporters Union of Ghana Black Stars. Onipa Nye Aboa!!! It had to take the National Supporters Union to issue a cautionary statement on the matter. But who cares? More would be formed in an attempt to reach heaven!
But what really gets under my skin is the recent craze of bank accounts that are being opened everywhere in the name of the Black Stars. Ghanaians are being asked to contribute into those accounts, Contributions are good. Ask your pastor! Indeed, most Ghanaians would have contributed both in kind and in cash without any prompting whatsoever from any quarters. But that's exactly what some people want to exploit. Why would anyone in his right senses, want to put money in an account when you have no idea who the signatories to that account are. All that we have been told is a promise that it's to be used for the World Cup. But if man could survive on promises, Ghana would have been a middle-income country by the year 2000. Are those monies to pay the bonuses of the team or per diem for the ministerial team that would inevitably be there to interfere with the team? Do you know? Does someone know? I don't! Remember account #48?
We have qualified, yes. But that does not mean that we have should be taken for a ride in the name of the World Cup. My advice to all Ghanaians is simple: DO NOT PAY A DIME INTO ANY OF THOSE ACCOUNTS UNTIL WE HAVE ESTABLISHED THE ALIASES OF WHOEVER/WHICHEVER IS BEHIND THEM. We need to establish a trust fund with duly appointed trustees with defined responsibilities and a clear agenda for how the funds generated would be utilized. Otherwise, my fellow country people, what we'd be doing is lining up the pockets of other people who would laugh all the way to the bank at our collective expense!
Oyé Nonsense proper PROPER!!!
JOE ABOAGYE DEBRAH Esq. Legal Practitioner Accra Views expressed by the author(s) do not necessarily reflect those of GhanaHomePage.