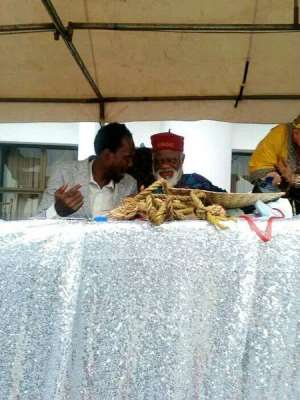 Igbo Think Tank ITT, a conglomerate of Igbo veterans activists , professionals and opinion leaders aimed at rapid industrialization of the South East into a Japanese model, have warned members of Indigenous Peoples of Biafra, IPOB against disrupting the 2023 presidential elections in the South East.
Igbo Think Tank gave the warning when some aggrieved members of the group who attended Igbo Day in Abuja, paid him a courtesy visit.
Some IPOB coordinators worried about the lingering political solution promised on the release of Nnamdi Kanu is taking long, and the deteriorating state of health of Nnamdi KANU, sought the assistance of Board of Igbo Think Tank on the impasse.
In his response, the Vice Chairman Board of Trustees of Igbo Think Tank, Rev Obinna Akukwe said that abuses, insults and bloody enforcement of Monday Sit at Home is responsible for the failure of the political solution.
Rev Akukwe advised the IPOB Auto- Pilot Branch owned Mazi Simon Ekpa to jettison his plot to cause security scare during the build- up to the 2023 Presidential elections and allow Ndigbo who believe in the Nigerian Project to exercise their franchise
He also applauded the DoS branch of IPOB led by Mr Chika Edozien for aligning with democratic processes and transformation taking place in Igbo lands despite the incarceration of Nnamdi Kanu.
According, a statement issued by the group states that " Igbo Think Tank notes that the warm welcome and support Presidential aspirants of Igbo Extraction is receiving in the North and South West has put a lie to the IPOB propaganda that Fulani, Hausa, Northerners and Yoruba hate Ndigbo
"Igbo Think Tank urges all remaining IPOB members hanging on the fence to join the democratic processes and vote out politicians who cornered Igbo share of national cake to their personal pocket.
"Igbo Think Tank noted that the sorry state of federal roads in the South East is due to the embezzlement by Igbo politicians responsible for facilitating the contract awards"
Igbo Think Tank called for renewed and quick political solution to the impasse between IPOB and Buhari Government, especially with regards to the deteriorating health of the secessionist leader