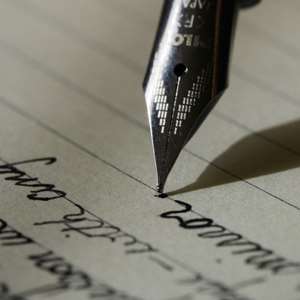 "No government will ever succeed to change individual's ethical behaviour through legislation for the desired outcomes. Individuals with self-governance attributes, working under a sound leadership and management environment can help bring about positive change." Charles Agyeman–Manu
Ethics are not simply about acting according to the law or in compliance with policy - they are also about acting in consideration of one's organisation's Values and being mindful of the consequences of our actions. Ethics are about doing the right thing.
Ethics are the principles by which our actions may be judged – good or bad, right or wrong. Being ethical is not only doing what is legal but also doing what is right.
Even when alternative options are legal and procedurally correct, some choices may be better than others. Being ethical is about judgment and perspective and about trying to do the right thing by everyone: yourself, your boss, your work mates, the Public Sector, the Minister and the government and the public.
Members of the Public Service, irrespective of the country in question are required to act ethically in order to comply with the requirements of the Public Service Values and Code of Conduct set out in the Public Service Act of the particular country.
Self-governance, on the other hand, is personal attributes – integrity, commitment and leadership skills that are inborn. But with dedicated and strenuous efforts they can be acquired and applied for positive results.
One may ask – Why do ethics matter? Public Sector (PS) employees are trusted to use Pubic Sector equipment and resources properly, protect PS assets and maintain security controls and procedures. The Financial Management and Accountability Act of the various countries require the PS to manage its business efficiently, effectively and ethically. This in the end results in the minimisation or elimination (to some degree) of waste and corruption – thus engendering vibrant economy that we all are striving for.
In light of the current Public Sector reforms in an attempt to attain efficiencies and effectiveness it would be prudent to use procurement as a case study.
Apparently, contracting or procurement is more prevalent than ever before in today's Public Sector. While contracting-out the delivery of government services can offer significant benefits to the Nation in terms of increased efficiency and effectiveness, the assessment of potential suppliers and the management of contracts also present significant challenges to government agencies and Ministries. The effective administration of Government contracts with non-government suppliers requires the application of sound risk management practices aimed at protecting the interests of the nation and ensuring that contract outcomes are achieved. Thus assurance and performance are twin goals of contract management.
The identification of risk in any project or program be it construction, contracting, outsourcing, procurement or whatever can only be determined or defined via a vigorous audit system. Taking procurement activities for example, such audits identify the need to apply accepted risk management practices to the activities therein, including assessing the financial and probity risks associated with non-government suppliers, as a critical factor affecting the administration and management of the contract.
Another dimension in public sector procurement is 'Discipline' which has been articulated by Mr. Kwasi Addae-Donkor, Director-General for Supply, Stores and Drug Management, Ghana Health Services. (Ref: www.ghanaweb.com: General News of Monday, 7 November 2005. And as indicated above without the concepts, principles and practices of self-governance, discipline will be missing in all our operations at the workplace, which will sadly translate into inefficiency, ineffectiveness, waste with its attending 'financial loss to the State'.
It would be incumbent on Public Sector procurement practitioners to be ethical and apply competitive tendering and contracting (CTC) policies and practices, using the newly promulgated Public Procurement Act as a guideline from which a workable template can be devised.
The CTC activities and process would normally embrace – preliminaries and assessing the market; writing up the specification for the gods/services; starting the acquisition process; drafting the request for tender (RFT) and contract; releasing the RFT; evaluating the bids from various tenderers; negotiating the contract with selected bidder(s); starting contract; ongoing management and lastly either renewal or succession.
Let's uphold the tenets of ethics in all our endeavours and undertakings for better Ghana. Charles Agyeman Manu MEng, MAppSc, MBA. Assistant Director, Professional Development, Australian Public Service. Member, National Institute for Governance, Australia Views expressed by the author(s) do not necessarily reflect those of GhanaHomePage.