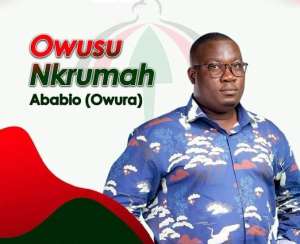 Mr Owusu Nkrumah Ababio, a former candidate for the Ahafo Regional Chairman position of the opposition National Democratic Congress in 2019, has expressed optimistic of a peaceful constituency elections across the Ahafo Region.
Mr Owusu Nkrumah Ababio, the former deputy Regional Youth Organizer for the then Brong Ahafo Region, further encouraged the aspirants to embark on a decorous campaign devoid of personal attacks. He noted that such campaigns that have the tendency to divide the party; a situation he said must be avoided.
Mr Owusu Nkrumah Ababio made these remarks to congratulate all aspirants in the Ahafo Region for their successful filing of the nomination forms.
''The electioneering processes have been peaceful and successful without any sort of acrimony as compared to that of the ruling NPP whose election processes created tensions within the region.
''We the NDC as a Congress party, believe in the beauty of democracy - a major hallmark that distinct the great NDC from the rest of the political parties in Ghana,'' Mr Owusu Nkrumah Ababio indicated.
Mr Owusu Nkrumah Ababio, who, according to reports, has his eyes glued on the Regional chairmanship position for the Ahafo Region, reminded the various candidates of the need to run a clean campaign in this internal election for the benefit of the great NDC come 2024.
''We need every member onboard to work assiduously for victory 2024 and so we must be mindful of the words we will use and the massages we will send to delegates. The massages we send to delegates must be one that will energise our base in unity for victory but not the one that will create cracks after the constituency elections, Mr Owusu Nkrumah Ababio added.