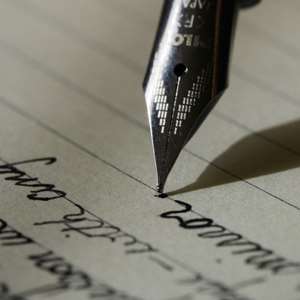 It is a pity that the practice of politics in Ghana has become so dirty and degrading. It has descended into insults, name-calling and deliberate tarnishing of opponents' reputation.
It has become worse and disheartening to see politicians pay some of their supporters heavy sums of money to rain insults on their opponents day in day out. One of such notorious persons that has sold his mind, heart and soul, to the devil incarnate leading the National Democratic Congress (NDC) on probably obviously agreed terms of contract to insult President Nana Akufo-Addo at any least opportunity, is Kevin Ekow Taylor of the "With All Due Respect" social media platform.
From the way he fancies insulting President Nana Akufo-Addo for all stupid reasons unimaginable, I can only say that Kevin Taylor is a fool and a shame to the womb and the spermatozoon that conceived him. For accepting payments just to insult someone to enhance the chances of their political opponent to win any future political competition between them, makes the insulter worse than a rotten dead goat.
Whoever openly or secretly employs people to insultingly attack their political opponents, paying them lump sums of money or monthly salary, is a complete misfit in any political office, let alone, in the presidency. Therefore, if former President John Dramani Mahama is indeed paying or bankrolling Kevin Taylor, or any of the mushroomed social media and persons that are infatuated with insulting President Akufo-Addo and his government for no apparent justification but to cause them public disaffection to pave way for former President John Mahama, then he is worse than a fool.
Politics is all about being of service to your people and country. You come to serve your people in the best possible way that will ameliorate their conditions of living, protect their lives and properties through implementations of sound policies and programmes. It is not about coming to lord yourself over the governed, ransack the public coffers, amass illegal wealth and pay people to attack certain people in the country. He who does the contrary to why they seek the office of the presidency, in my honest estimation, is a fool unfit for the office of the presidency or any high office in the country.
There is economic crisis the world over come about, or exacerbated, by the Covid-19 pandemic and the ongoing Russia/Ukraine war. Although some mismanagement of some sort by certain presidents or governments in some countries could have contributed to the worsened economic situation in their countries, the major contributing factors to the ongoing unbearable economic conditions worldwide are the Covid-19 and the Russia/Ukraine war. You can believe it or refuse it, it will make no difference to, or change, the fact! Fact is fact!
Anyone who denies this fact must be living on Venus or Mars. Subsequently, to enlist paid supporters to throw dust into people's eyes, telling them lies while hiding the truth, is very dangerous of whoever does that.
I am not sounding political but for the NDC Chairman Samuel Ofosu-Ampofo to coach and instruct NDC guys to go on a kidnapping, arson, murder, insults, etc. spree, to make the country ungovernable to culminate in causing public disaffection for President Nana Akufo-Addo and his NPP government, makes Ofosu Ampofo a murderer and a fool.
These fools are the people most Ghanaians that are not abreast of, or conversant with, world economic conditions and politics, craving to see them come to govern Ghana come election 2024.
I can only cry for my people and country if that is the way we want to be as a people, accepting payments from fools to deceive the majority of the people, all in the name of politics and the want of political power.
Anyone who for his selfish interests and quest for power and illegal wealth does tell lies about, or insult, their political opponents, is a fool.
So are Sammy Gyamfi, Otukonor, Kwame Appiah Stadium, etc., fools? Your guess is as good as mine.
I am not a fool because I don't accept any payment to tell lies to people about others, or insult my political opponents. What about you, the public reader?
Kevin Taylor, stop being such an ignominious fool!
Rockson Adofo
Thursday, 29 September 2022