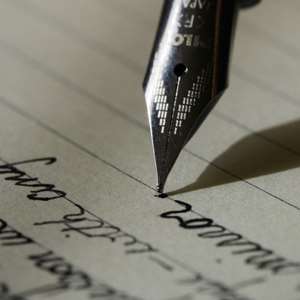 As for your workhorse Mercedes-Benz station wagon, paaaa, diy3, it's a wonder that typifies German engineering, oooo. It will go on forever. But I digress.
Massa, for an ace intelligence officer (during the era of Peter Nanfuri), your lack of curiosity is shocking, and beyond belief, oooo. Ebeiiiii. Why, is the brand Kofi Thompson so toxic a digital-influencer-brand-name, that merely coming round to see one, as requested by moi, might tar you with the same brush, anaaaa? Haaba.
Massa, these cost-of-living crisis-ridden days, one is seeing things, oooo: As it happens, that fruit-and-nut-case, the all-seeing, and all-conquering self-confessed regime-liar-Prophet-1, Bishop Owusu-Bempah, isn't the only one who sees spiritual-realm-visions, in our homeland Ghana, wai:
It so happens that of late, moi, Olu Grandpa Thompson, too, has been having spiritual-realm-visions, of his marvellous late Sewhi-native wife, Madam Christiana Amihere - whose favourite sofa was made pasa-pasa-pasaaa, some time ago: by those confounded forever-barking guard-dogs, of yours.
Massa, as you are well aware, although it was a rather grave matter - which one then immediately informed your lovely eldest delectable-daughter, about, only moments after catching one of your basabasa-canine-companions desecrating the said wifey-sofa, on our front porch - one let it pass, simply because one happens to love dogs (and all the other living creatures that we humans share this endangered common-habitat, the planet Earth, with).
Well, Opanin, the latest message from Asamaando, that one received from one's late wife, in the last few Anansekrom-spiritual-real -visions, is that you must compensate her for the damage to her precious sofa, by your basa-basa-basaaa forever-barking canine companions, oooo, Massa.
Apparently (according to the last spiritual-realm-vision from her, from Asamaando), your doggy pals are either expecting puppies, or will soon have puppies, ooooo, Opanin. Wow. Well, Massa, just select two for moi, wai, to pacify my beloved Sewhi-native late wife, Christiana Amihere, with, so that her soul finally rests in peace. Cool.