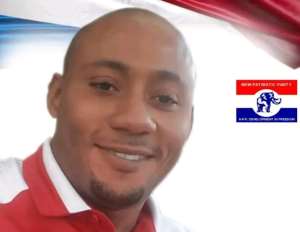 Pressure from some quarters in the Ejisu constituency of the New Patriotic Party (NPP) is on its National Executives to conduct a free election to elect quality and competent constituency executives to steer affairs.
According to a patron, there is a crisis in the party.
Mr. Ntim Twumasi Kwaku said the only way to resolve the crisis in the party in the constituency is to cancel and conduct fresh elections from the polling stations level to the constituency level.
He explains, for the party to be able to retain the seat with a united front in line with the determination to break the 8, the calls by many are that the national executives should urgently conduct fresh elections to ensure free, fair and transparent polls.
"I'm saying that every single vote counts and we [NPP] can't afford to lose Ejisu seat and 2024 polls because of any individual or group's interest" the immediate past 2nd constituency vice chair and current Regional Communications team member stated on radio.
Popularly called NTK, he added,"I always say that politics is not dirty as some people say but it is our actions and in actions that makes it dirty. ..I'm therefore appealing to the leadership of the party to listen to the aggrieved members and resolve the crisis immediately."
According to him, NPP sympathisers in Ejisu are increasingly losing faith in the current crop of leadership.