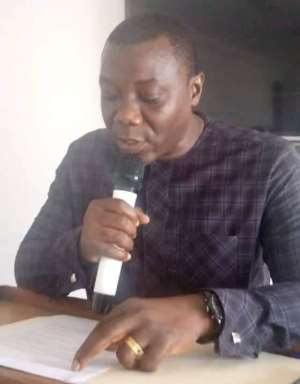 Acting Gender Minister Hassan Karneh on Thursday, September 15, 2022 officially launched the Gender and Social Inclusion Unit (GSIU) of the Ministry of Labour.
The GSIU initiative is an effort by the government of Liberia to transition from the Gender Desk or Gender Focal Person to Gender and Social Inclusion Units to ensure gender mainstreaming and social inclusion efforts into sectors plans, programs, and policies as well as institutionalize Gender Responsive Budget process, and as a means of empowerment for sustainable and equitable development, in order to create and strengthen gender responsive structures and mechanisms in which both women and men can participate and benefit from development programs on an equal basis.
"This morning, we are happy to be here at the Ministry of Labour to launch the Gender and Social Inclusion Unit which comes as a recommendation from the Revised National Gender Policy of 2017", the Minister noted.
Acting Minister Karneh told stakeholders that few years ago, the Ministry of Gender, Children and Social Protection worked with the Millennium Challenge Account and rolled out recommendation that eventually established the GSIU in four entities: Gender, Mines and Energy, Liberia Electricity Corporation and the Ministry of Public Works.
"We continued the process with our UN counterpart, specifically, UN Women, who supported us by hiring consultants to develop GSIU policies and procured furniture for four institutions, namely: Agriculture, Internal Affairs, Commerce & Industry and Labour Ministries," Minister Karneh averred.
As asserted by the Acting Gender Minister, the President of Liberia, H.E. George M. Weah, also mandated that GSIU be rolled across both public and private sectors.
Hon Karneh believes that when GSIU is institutionalized in public and private sectors as mandated by President Weah it will help reduce the inequalities in Liberia and enhances information that can inform inclusion.
Currently, with support from UN Women, the Ministry of Gender and partners are working with the Ministries of Education and Health as well as the Liberia Anti Corruption Commission and the National Investment Commission to roll out fully functional Gender and Social Inclusion Units.
In a special statement, Labour Minister Cllr. Charles H Gibson welcomed the GSIU in his institution and pledged his Ministry's unflinching cooperation and support in ensuring gender mainstreaming and social inclusion are prioritized in sectors plans, programs and policies.