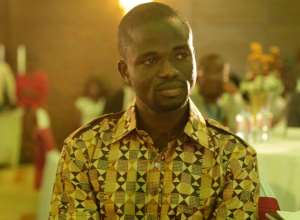 I've decided to perform an observational content analysis of some of Manasseh's 4th Estate writings using the 5th Estate. Through a number of his works, Manasseh Azure has consistently demonstrated his opposition to all sorts of corruption and other forms of governmental incompetence. His writings can only be understood in one way, which is to expose political corruption and cast aspersions on every ruling party. For his controversial exposé of the Ford Expedition gift to Mahama during the NDC regime, Manasseh rose to fame. Again, he gained considerable notoriety under the NPP thanks to his exposé on public procurement, "Contracts for sale." He consequently became involved in the "Militia in the Heart of the Nation" exposé and ultimately left Joy News. In the view of well-meaning Ghanaians, the expose was mainly inaccurate. The National Media Commission (NMC) criticized the expose for being false as well.
He reappeared with his Fourth Estate of media after a protracted hiatus. One can't imagine how a young, intelligent journalist could devote his time to investigative reporting in such a divisive political climate, though. The majority of his investigative journalism doesn't seem to be entirely ethical, despite his best efforts. He indirectly carried out the activities of the opposition party because of his desire to fight any economic exploitation by political figures. Therefore, the 4th Estate's antics, strategies, and editorial substance leave much to be desired if they want to improve Ghana.
If the 4th Estate's primary goal is to expose without making an effort to help with national progress, then it is apparent that they will face criticism because political logic will lead others to believe that they are working for the opposition and improving their chances. So the major question comes to mind. What would the 4th Estate be doing when the political button switches hands if Manasseh's 4th Estate thinks corruption is ingrained in Ghana's economic system? Their importance will soon fade, and the general public won't care about their purported exposure.
Imani Ghana, Occupy Ghana, and Joynews' News File, for example, have all lost a lot of relevance because their actions over the years haven't had a big impact on the nation's economic structure. These very important characters dedicated themselves to broadcasting or preaching negativity that ultimately benefited the other opposition party. They worked day and night to achieve this goal. What then becomes their primary mission? Helping Ghana or assisting the opposition party to win elections? It is both complicated and depressing. Sometimes, for whatever reasons, these same politicians support these CSOs and the media through networking and other means, making it difficult for them to contribute to the dissolution of the current corrupted syndicate.
Welcome the Fourth Estate, but despite your belief that you are assisting the country, your editorial output will soon become obsolete. Additionally, I will caution the Fourth Estate to stop broadcasting trivial news or attention-seeking stories because it further tarnishes their reputation. Manasseh Azure, although I believe you are on a noble mission, I do not believe your current editorial content and media stunts will enable you to complete it or get the desired results.
Isaac Ofori
Demographer/Human Rights Activist/Educator