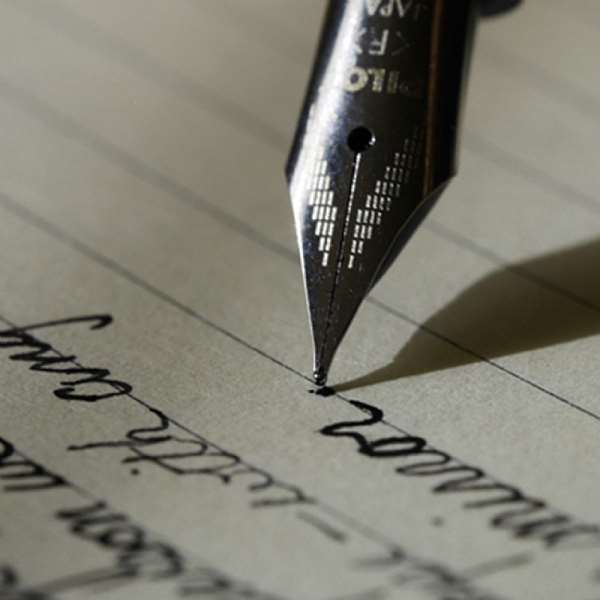 Orla's article http://www.alertnet.org/thenews/newsdesk/L23310317.htm featured on Oct 2 (Reuters), where Ghana's cocoa farmers were denigrated as irresponsible and lacking any sense in the use of their hard earned cocoa money is an affront to the farmers and farming industry in Ghana and the article needs to be retracted.
According to the article, some health officials and industry workers in the West African country fear these harvest customs could lead to a rise in HIV/AIDS levels among experienced cultivators and skilled workers in the world's second biggest cocoa producer. This generalization was made in conjunction with an interview with only three Ghanaians, Evelyn Appiah Kubi, Elizabeth Safo-Adu and Daniel Boateng (who I believe were tricked). Ms. Evelyn Appiah Kubi, resource development officer at cocoa buying cooperative Kuapa Kokoo is quoted as saying, . "These farmers are in the habit of taking more women in the cocoa season. They think it is the time to enjoy themselves by engaging in sex with as many women as possible. We can't do our business if our farmers are dying or become sick,"
Elizabeth Safo-Adu, Daniel Boateng and Evelyn Appiah Kubi's allegation and misinforming Reuters that our (Ghana) cocoa farmers find themselves flush with cash from the new harvest and many celebrate by taking new wives or spending their wealth on prostitutes is outrageous and they must be called upon to apologise for insulting our cocoa farmers. This is ridiculous and betraying to farmers in Ghana and needs further investigation. Evelyn Appiah Kubi, Elizabeth Safo-Adu and Daniel Boateng were either ignorant of the intentional reporter or simply do not know the makeup of the Ghana cocoa farmer. Most of these cocoa farmers are highly responsible adults and highly respected individuals, notwithstanding the lower level of literacy among many of them.
Who are these health officials and industry workers in Ghana who fear these harvest customs could lead to a rise in HIV/AIDS levels among experienced cultivators and skilled workers- Evelyn Appiah Kubi, Elizabeth Safo-Adu and Daniel Boateng? And do we buy this? Like Cameron Doudou in his response (The Ghanaian Times4 OCTOBER 2005), I hereby challenge, on the cocoa farmers' behalf, Evelyn Appiah Kubi, Elizabeth Safo-Adu and Daniel Boateng, either to substantiate their allegations against cocoa farmers, or to render a public apology to them. If the Reuters correspondent has misquoted them, or tricked them into making indiscreet remarks, they should write to Reuters, care of the British High Commission in Accra, to protest. They must explain in full, the circumstances under which they made those statements.
This author believes we should be more concerned in addressing the actual plight of cocoa farmers not to add insult to injury. Our cocoa farmers deserve an extra premium that will go into an investment fund for projects such as wells and schools in the villages. These farmers don't even have good drinking water. Most children of our farmers work on farm lands rather than attending schools because their families are poor and their labour is necessary for their survival while the multi-national companies make billions of dollars out of them. To say the least, Cocoa Marketing Board (CMB) scholarships are awarded to the sons and daughters of our cocoa officials rather than children of our cocoa farmers. It is people like Ms. Appiah Kubi who enjoy the CMB scholarships yet they are the very ones who look down on our cocoa farmers. This discrimination must stop. Our cocoa farmers had been neglected for a long time and it was about time their needs were taken care of. Cocoa farmers have been defamed for years for nothing by people of this sort. Are people like Ms. Kubi and Reuters trying to imply that we should not pay cocoa farmers a good price because they will waste it on prostitutes? Why do people have condescending attitude towards our poor farmers? What makes us ('the so-called educated elite") think that we can tell our poor farmers how to spend their income? These cocoa farmers have remained the backbone of Ghana's economy since independence and we cannot afford to put them down. Thanks to the Ghana cocoa farmer Ghana has consistently produced high quality cocoa which continues to command a high price premium on the world market. Yet despite the fact that Ghana since NDC claims to be a champion of free enterprise economy, amidst structural adjustments policies in the 1980's the Government of Ghana still determines the price of cocoa when cocoa farms are owned by the farmers and they work in them with their own labour, blood and sweat, pain and sometimes tears without any or much help from the government. Is this not tantamount to slavery? Most of Ghana's respectful elders have always been cocoa farmers although most of them remain but poor peasant farmers in the villages. Notwithstanding, they have toiled so hard to see/send their children through first class education in Ghana and abroad in addition to the many other responsibilities they have. Hence to say our "farmers receiving their pay checks is a chance to show off rare riches or enjoy life for a while in one of the world's poorest countries" only show how naïve Ms. Evelyn Appiah and this reporter are. It would have been better and more responsible if she had spent a little time to investigate her allegation. It is simply preposterous to use one or two cases of irresponsible display of a farmer's income to generalize. This is tantamount to libel and Ms. Evelyn Appiah Kubi and Reuters must apologise to Ghana's cocoa farmers. Indeed Ms Kubi can face libel charges for her loose words. According to the United Nations Children's Fund, 200,000 children in West Africa alone are sold into slavery to work on cocoa farms. Family farms scrape by on about $30–$110 per family member per year and the kids, working alongside their parents, rarely attend school. Tens of thousands of child laborers on West African cocoa farms work in dangerous conditions, clearing fields with machetes and applying pesticides. No one has been looking out for these cocoa farmers or their families. This is what we need to tell the international community not accusing them for celebrating the little that has been given them as return on their investment. Is Reuters and Ms Evelyn Appiah Kubi telling us that our farmers don't know how to spend their trifle income? Farmers in Ghana have not benefited from any higher prices, since many are not even able to get their product from their farms to the city as a result of poor access roads. Yet Hershey's and M&M/Mars control two-thirds of the U.S. chocolate market, which generated $13 billion from retail sales of 3.1 billion pounds of chocolate in 2001. Both companies, along with other major producers like Nestlé, Archer Daniels Midland, Cadbury, Guittard and Bernard Callebaut, import cocoa beans from Ghana, which is the second largest cocoa producer in the world. Ghana cocoa farmers who live in abject poor conditions and work on small farms of 12 acres or less provides almost half the cocoa beans that end up in the world. HELP WANTED A survey of conditions in four countries on West African cocoa farms surveyed including Ghana,( http://www.antislavery.org/homepage/campaign/cocoabackground.htm#protocol#protocol), completed by the International Institute for Tropical Agriculture for the U.S. Agency for International Development in July 2002, estimated that nearly 300,000 children work in dangerous conditions on cocoa farms. The report stated that of the 300,000 children, more than half (64 percent) are under 14 years old. Twelve thousand had no connection to the family on whose cocoa farm they toiled, but only 5,100 of them were paid for their work. Almost 6,000 were described as "unpaid workers with no family ties," provoking advocates to refer to them as "slaves." The rest work on their families' farms, kept home from school to do punishing work during the all-important harvest seasons. America alone spends $1.1 billion in boxed chocolates on Valentine's Day annually. It would surprise you to learn that for the same amount of cocoa our farmers receive less that 5% as income. The relationships on the international trading market are that of the elephant against the ant. You have strong, well-established trading partners and institutions - companies like Mars and Cadbury's - who are at the buying end. Then, on the other side of the trading game, you have poor peasant farmers, who are very marginalized and very vulnerable. We must do something to stop the exploitation of our maginalizes/poor cocoa farmers not disrespect them before the international world.
Despite the world's love affair with chocolate, international cocoa prices have actually declined over the last generation. Ghana's cocoa farmers have traditionally been taxed heavily by a government with few other sources of revenue as Ghana relies heavily on cash crops including cocoa and over 50% of Ghana are farmers. Multi-national corporations like Cadbury-Schweppes, one of the world's largest chocolate manufacturers that has exploited the Ghana market since 1903 must be brought under more pressure to either increase prices or pay a premium towards the provision of infrastructure in the cocoa growing villages. A good drinking water would not be too much to ask from Cadbury for the cocoa growing villages.
LOOK OUT FOR PART TWO- TO EXPLORE WAYS WE CAN HELP OUR POOR COCOA FARMERS Views expressed by the author(s) do not necessarily reflect those of GhanaHomePage.