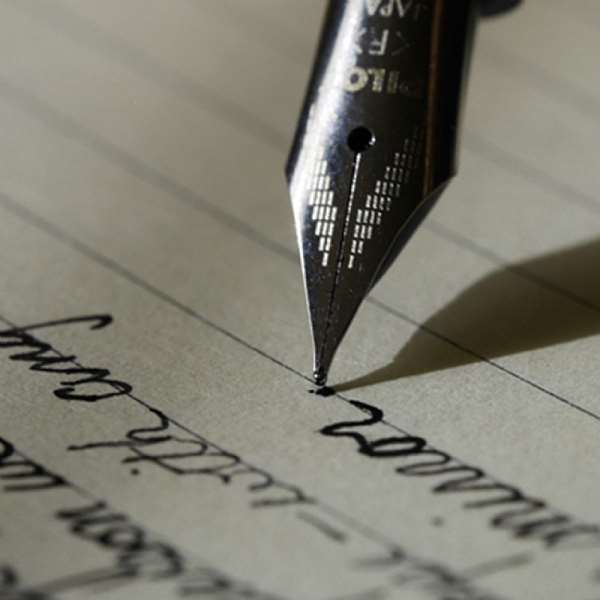 .... as new national Party Chairman THE TRANSITION has begun, or rather the transitions. The NPP and NDC Leadership now have the rare situation where both the two main parties are in the process of electing Party Chairmen about the same time. In politics, as in comedy, timing is everything. In this vein, I believe it is fair to say Mr. Peter Mac-Manu, the 52 year old Takoradi-based industrialist and Western Regional Chairman of the New Patriotic Party (NPP) is the most formidable of all the contestants in this year's NPP National Chairmanship race and as such gets my vote. Clearly, he towers above the rest, in terms of his business and fundraising acumen, team and coalition building skills, excellent media/public relations and inspirational speeches. He is a dynamic, exciting and engaging fellow as well as a dyed-in-the-wool apostle of the Danqua/Busia/Dombo tradition. He is a founding member of NPP and has worked incessantly in holding the NPP together in Western Region of Ghana..
Mac Manu holds a Bachelor of Science degree in Business Administration with accounting speciality from the prestigious School of Administration of the University of Ghana now Ghana Business School (Legon-Class of 1977). Mac is a family man with five children Mac-Manu has risen through the ranks from polling station to key national level positions of the party. He has helped and overseen the party in the Western Region increase it's constituency seats from 3 in 1996 to 8 in 2000 and then to 12 in 2004 elections. He said with his experience in campaigning through the "complex Western Region terrain", he was prepared to be "a moving chairman" who would lead the party in its nationwide campaign for the next election. The New Patriotic Party in this critical period of its life-cycle needs a chairman who can work under pressure and not "an armchair chairman". Further the NPP needs someone who will strengthen the fundraising capacity to ensure that a broader base of party structures and the membership contribute to funding, instead of leaving it to an only a few at only critical times.
Mac-Manu is a self-made businessman and entrepreneur in industrial and service companies. He is the founder and Managing Director of Macal Tyre; Janus Macal Rubber Company (a tyre remoulding and technical rubber production company in Sekondi and Special "T" Travels Limited - an IATA approved travel agent in Accra as well as winner of several awards from major airlines) as well as Chairman and Managing Director of Western Water Works (a joint venture designed as part of a DANIDA Technical Co-operation between Mac Watsan of Ghana, Rotek A/S of Denmark and Span Pumps of India in the construction and supply of safe borehole water in Ghana. He is, also, the Chairman of Association of Ghana Industries (AGI), the Western and Central Regions branch and Western Shipper Committee.
Mac Manu credentials as an entrepreneur extraordinaire have been manifested on the number of Boards he currently sits on. These include: - Member of National Council of Association of Ghana Industries (AGI); Empretec Ghana Foundation; Ghana Shippers Council; Ghana Rubber Estates Limited (GREL), Takoradi; Chairman of Board-PSI Salt; Coca-Cola Forum for Management and Marketing at the School of Administration and has also served as a Board Member of Panafest '97 - the third Pan-African Historical Theatre Festival in Cape Coast. Mac's rich and varied experience in the corporate arena can only enhance if not transform our great party's "Golden Age of Business" mantra as well translate into NPP's fundraising activities where he has demonstrated effective, experienced and skilful business acumen.
Furthermore, Mac Manu's will bring his vast wealth of political experience (spanning from polling station agent through constituency executive to Regional Chairman) to bear on the direction and fortunes of NPP nationally and worldwide vis-à-vis 2008 General Elections. He would also work to form and ensure effective collaboration with smaller parties at the local levels to ensure a resounding victory for the NPP at all times when elected as the chairman of our party. As an experienced fund-raiser, he would energise the grassroots to generate funds for the party's activities. Mac-Manu would strengthen the local levels of the party and build a team with all rank and file of the party to ensure solid foundation at the local levels in readiness for 2008 As a Chairman of our Party's Organisational Committee, Mac recognises the importance of the establishment of an Intelligence and Research Unit. Such a specialist unit will be a permanent feature at the NPP Headquarters, if elected. Mac will put a searchlight on swing voters to build teams that will activate and integrate them into the NPP fold. Mac has proven talents. He is accommodating and listens carefully to people even under pressure. These are very essential attributes of a prospective National Chairman.
Mac Manu, I believe, will establish a formidable research and public relations specialist unit at the NPP Headquarters manned by analytical, dynamic and media savvy personnel, if elected as national chairman. Mac Manu has already set-up a strong research/intelligence unit at all levels of the party and pledged to replicate the Public Relation Information Management Team (PRIMT) he put in place in the Western Region in all party offices to propagate the ideals and virtues of our party through the media. Mac-Manu also serves as a bridge between the old and the future of the party, thus encouraging all professionals and especially the youth to contribute their quota towards our party's progress. I urge all party members and faithful to give him the chance to prove himself and consolidate the work which his mentor Mr B.J. da Rocha began in 1992. His understanding and expertise in building coalitions (electoral pacts) as manifested in his role in the Great Alliance with the CPP in 1996 and subsequently in 2000 and 2004 Ellembelle and Evalue Gwira constituencies. These are sophisticated but effective tools for winning political power.
The Takoradi-based industrialist believes in putting in place a recognition and reward system to motivate our hardworking party executives/activists. He demonstrated this in October 2002, when a large number of NPP executives/activists in the Western Region were presented with various prizes ranging from a TV to wax prints, radios, recorders, inter-alia, at a well attended function in Takoradi GHAPOHA Club House. Also, the NPP requires somebody rich in political scheming to lead the party to victory in 2008. According to recent research, our party has been weak at most constituency and polling station levels and we need someone who possesses gravitas, confidence as well as a dynamic, visionary leader who has gone through the mill with successful landmarks like Mac Manu to lead the party to victory, come 2008.
I will conclude that, nothing shakes my conviction that the Takoradi-based entrepreneur extraordinaire is the best placed person, in terms of his political activism, excellent fundraising skills, unbridled commitment and dedication to the cause of our great party. He has the requisite credentials, and the experience that transcends all levels of the party. A vote for Mac Manu would be a vote for further inclusive growth of our great party.
Views expressed by the author(s) do not necessarily reflect those of GhanaHomePage.