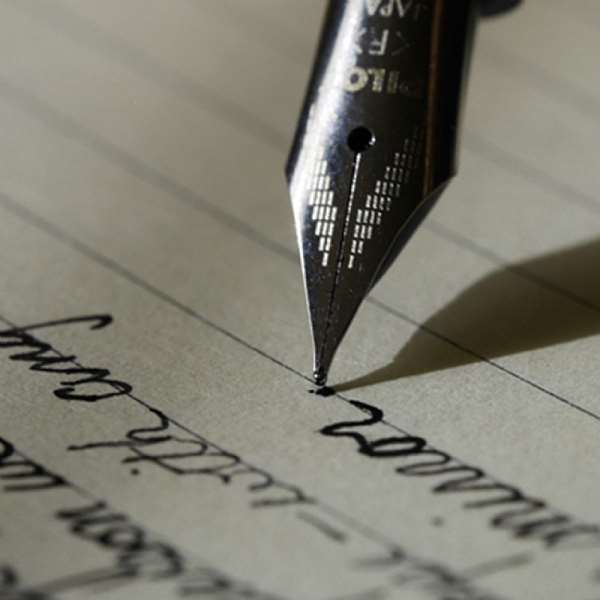 Asare calling from Goaso by Asare Baffour Ernest Please Sir, This is Asare calling from Goaso in the Brong Ahafo and my comments are that,It is time for Ghanaians to respect ourselves and know that the way thing are going we need to do away with all political identities and think about the way forward and the development of our dear
Mother country Ghana because,we need to fight for the little kid comimg. Sir, this issue of the president and that of the woman claiming that she has twin kids the president is becoming soo alarming to the extent of saying unpleasant things about the president.So sir, what i am saying is that,let settle this issue once and for all to generate peace and order in the system for Ghana is a peaceful and a loyal country for other countries who are looking forward to us to change their system will again say things bad about us so please let fight for the future.
Sir, i would be much grateful if you could correct and publish this for all ghanaians. Thank you Yours faithfully Asare Baffour Ernest Goaso-B/A Gizelle Yajzi's 15 Minutes of Fame at The Expense of Ghana's Success. by Ernest Campbell It is funny how far one would go when the opportunity presents itself. I just read the alleged transcript of an interview with Ms Gizelle Yajzi (Joy FM Interview with Ms Yajzi via Ghanaweb 08/18/05) and I'd like to comment on a few points.
Yajzi kept repeating "I am a professional", referring to herself as being a professional. You know one has to wonder what she means when she says she is a professional. Because no professional who cares about the work she does, would disgrace herself as much as Yajzi has. What sort of employee allegedly sleeps with her boss and calls herself a professional? What sort of professional allegedly sleeps around with a man who is married and have children with him?
She also made claims that she did not take money because of her relationship with the president. You did not ask for money because of your relationship with the president? You're making it seem as though you were helping the president instead of Ghana. Understand that the president gets paid to work for Ghana. All individuals hired under the president work for Ghana and are expected to conduct themselves in a "professional" manner. By that I mean not to sleep around. If you were hired by the president, then you were hired by Ghana.
Ghana has reached a stage where its children are conscious of the increased development taking place. Ghanaians are now conscious of the opportunity to lead West Africa into the next level of democratic, economic, and industrial development success. We need to be extremely mindful of people like Yajzi. These are the sort of people who are capable of undermining hard work and progress. They first appear to be helping, yet behind you they are cutting you down (snake under grass). Ghana's progress is respected across West Africa, Africa and the world. We now need to be focused and be protective of our current progress. Being protective means people in charge of our public offices need to be alert and on their feet at all times.
As the world looks to Ghana as a country of peace and stability in West Africa, that eventually changes the perception of the investment community. Our country has been gaining attention lately due to our democratic achievements coupled with the break out of Ghanaians at home and in diaspora. As our country gains attention, it becomes our responsibility to make sure that the country gains attentions for the right reasons. It pains me to read stories everyday about Yajzi and her whorish ways when I could have been reading about intellectual papers from IMANI or some other intellectual organization.
There are tons and tons of Ghanaians doing incredible things that are not being reported. I know that the media is better than that. And I know for sure that we the people want to read about stories that inspire us to help our country and Africa in general. Ghanaians all over at least in the US are opening businesses and employing other Ghanaians. These stories are not being reported. Why aren't the media reporting about Ghanaians who are making an impact? People like Mr. Akoto of Ghanaweb who through his innovation and entrepreneurial spirit has giving all Ghanaians an opportunity to be heard. The success of our current democracy has allowed us the opportunity to be able to speak out more on issues affecting us. However, our lack of the freedom in the past due to totalitarianism can be blamed for our current inefficiency in executing that freedom of expression.
Why is the media wasting valuable opportunity advertising Yajzi who through her incompetence to do her work felt she had to allegedly sleep with her boss? America is famous for being the best at everything, because the media here advertise the country as being the best at everything. The way we describe ourselves as individuals, feeds the perception people have about us. If you tell people you're dumb all the time, eventually they get the perception that you're dumb. Let's do more to discredit Yajzi and less to discourage our country's new found fame. Yajzi is not Rambo, she should not be allowed to single handedly deter Ghana's progress. Gizelle Yajzi's abortive journey, a devastating blow to NDC and Palaver by Joseph Annor Several events have unfolded in recent weeks that clearly appear to cast doubt over the reliability of the evidence that Ms Yajzi claims that she has to substantiate the fact that the so-called "Hotel Kufour" belongs to President Kufour. It appears that the recent events that have unfolded from Ms Yajzi herself have caused the NDC to realise their mistake in placing their reliance on Ms Yajzi to establish that it was the President who bought the hotel and not his son. Consequently, it is not surprising that the NDC is now attempting to distance itself from using Ms Yajzi as their 'key witness'. According to an interview granted by Mr Bede Ziedeng (the acting general secretary of the NDC), the party is not relying on Ms Yajzi as the key witness to establish that President Kuffour abused his position in the hotel acquisition. The NDC now sensing that the credibility of the controversial woman is at stake is quickly distancing itself from her. Mr Bede Ziedeng is said to have told the Network Herald (cited in Ghanaweb, 17/8/2005) that "[t]he NDC is not relying on Gizelle Yajzi to unravel the mystery behind the purchase of the hotel yet the party will welcome her evidence once it will be able to bring out the truth". It seems absurd that despite that the NDC is running away, they are still dragging their feet hoping that some miracles may come from Ms Yajzi to enable them to nail the President to the wall.
As I explained in my previous article published on Ghanaweb on 21 July 2005, entitled "[t]he "Hotel Kufour", and the credibility of ...Mrs Gizelle Yajzi (Palaver's woman), and as others have also advised, Ms Yajzi has made too many contradictory and illogical claims that there appears to be no justification for any objective person to rely on her for any credible evidence to 'hang' the President. Yet the Palaver and NDC have not listened to this advice and as events have turned out, Mr Ziedeng is now saying that the NDC does not regard Ms Yajzi (anymore) as the 'key witness' to bring the President down, clearly backing away from their previous entrenched position. The question is, if they are not relying on her as their 'key witness' anymore, who then is their 'key witness' and where is their evidence against the President? They should either produce them or shut up and let us move on, as the recent events that have unfolded demonstrate that no credible evidence will come from Ms Yajzi as I discussed below.
Controversial trip to Ghana to give evidence
When Ms Yajzi hinted that she wanted to come to Ghana to give her evidence, she immediately uses her usual tactics to report that she has received a telephone call from Ghana Embassy that her Ghanaian visa has been cancelled. However, all information coming out clearly shows that this allegation was not true and indeed, the Minster for Foreign Affairs, Nana Addo Dankwa and others have flatly denied the claim. To make matters worse, Ms Yazji claimed that she had a 5 year visa, but an investigation by the Crusading Guide as indicated in its story "Gizelle Yazji's 'Visa Cancellation Story' Is "Bogus And Fraudulent"" (cited in Ghanaweb, 10 August 2005) has clearly established that she had a 3-Year Visa which expires in 3rd Week Of August, 2005. The Crusading Guide wrote further that:
"[c]hecks and double-checks made by The Crusading GUIDE over the weekend both in and out of Ghana have conclusively established that Ms. Yazji lied when she told Radio Gold last Thursday that she had a visa of a life-span of five (5) years dating back from the year 2002 which was expected to expire in 2007".
Ms Yajzi claims further that the Ghanaian High Commissioner in UK has influenced British Airways ("BA") not to take her to Ghana, and a visitor from the BA delivered the message to her, but the Commissioner has denied it. It also appears doubtful that the BA would send a person to deliver the message to her instead of using a telephone, which is far quicker and cheaper than sending a person to deliver the information (given that if the BA knew where Ms Yajzi was, then they would also know the contact telephone number there). Ms Yajzi should not tell us stories as if there are no Ghanaians living in Britain or in the West and for that matter, we are not aware of how the Westerners conduct their business.
Further, Ms Yajzi is said to have appealed to the (Ghanaian) authorities to extend her visa for another one month (The Chronicles). The question is, was she not aware of the expiry date before leaving America? After all, it has widely been publicized in the Ghanaian press that her visa expires in third week of August. Why would she wait until now to request for an extension of visa? She claims that she was coming to Ghana with her children but as I assume that the children are not traveling on Ghanaian passports, they would need visas to enter Ghana. Yet, there appears to be no evidence that she applied for visas for them to travel to Ghana, and therefore, it was impossible to travel to Ghana with the children if her flight had not been cancelled as she has claimed (more on the children later).
Further, while Ms Yajzi informed JoyFM that she was going to travel on BA flight number 5415, it has emerged that there was no such BA flight (with that number) coming to Ghana on that night, as JOY News has established that the BA flight on that date to Ghana was number 081. Clearly, no explanation can be accepted for giving flight number 081 as 5415, as they are different numbers altogether with one in thousands and the other less than 100. Clearly, my four-year boy can distinguish between the two numbers. Further, there is only one common digit (1) among them, so this should leave the truth lovers much to desire. In any case, Ms Yajzi has stated categorically that she does not have any document to link President Kufour to the purchase of the hotel, rather a tape recording. If so, why can't she just send a copy of the tape recording to Ghana, which would have avoided her all the inconvenience of the abrupt termination of her journey, and the accusation that some people have caused her travel to become abortive?
Children
Perhaps, the most significant issue that appears to cast much doubt over Ms Yajzi's claim of having evidence against the President in the whole matter is the information she has so far revealed about whether or not she has children with President Kufour and for that matter, had sexual relationship with him. It is imperative to mention that not very long ago Ms Yajzi categorically denied ever having sexual relationship with Mr Kufour. This occurred when she was questioned about what she meant by having 'intimate relationship' with the President during an interview with Radio Gold's James Agyenim Boateng (reported by pFm/Daily Guide and cited in Ghanaweb on 26 May 2005). She is quoted to have said "[if] I say I had intimate relationship with him, it doesn't mean I slept with him (President) ... "I never said he was my lover. I said I had a personal relationship."
When asked whether, indeed, she had two sons (twins) by the President, she said "I wouldn't want to draw my children into politics, because I'm not discussing private life." She dismissed the suggestion that the intimate relationship she claimed she had with the President was an amorous one, and said, "I'm not a whore. I'm a lady" She directed joyfm to withdraw the suggestion that she's a whore, otherwise, as she put it, "they are going to regret it, because they are going to be sued."
Despite Ms Yajzi's categorical denial that she had never had sexual relationship with President Kufour, she now claims that she actually has children with the President. Let us hear what she told Matilda Asante (Tilly) of JOYNEWS' on 16 August 2005 (as republished in Ghanaweb on 17/8/2005):
"… Tilly: We are told that you are coming to Ghana on Thursday, is that the case?
Madam Yajzi: Oh yes, yes this is the case.
Tilly: When specifically are you coming, in the morning or at night?
Madam Yajzi: No, I'd be arriving, God willing at 7.55 pm on Thursday… (INTERRUPTION by Tilly)
Tilly: Sorry, are you traveling on a commercial airline or a private jet?
Madam Yajzi: Yes, until now I'm traveling…we are traveling on British Airways. Tilly: Ok, you say 'we. You and who are the 'we'?
Madam Yajzi: With my children, I'm going to Ghana
Tilly: Which children?
Madam Yajzi: John and Philip Kufuor…"
So the question is what of the above two contradictory claims is right? Which of the statements do we have to believe? Clearly, both statements cannot be true at the same time and in that respect, it appears that Ms Yajzi has lied to Ghanaians, and has therefore tarnished her reputation and credibility. However, some Ghanaians are still waiting to get evidence from her to crucify the President. Meanwhile, they have not realised that Mr Ziedeng has realised the contradictions associated with his claims and is now carefully distancing the NDC from her as their 'key witness'. Can any credible evidence come from such Ms Yajzi? Certainly not. Ms Yajzi appears vindictive and hoping to get the chance to pay Mr Kuffour and his government back because they refused her commission she was not entitled to in relation to the Kuwait loan.
In any case, neither NDC nor their mouthpieces such as Palaver has been able to link the President with taking money from Ghana coffers. So do we have to crucify the President even if his only sin is to assist his son to buy a hotel (assuming if that claim is true)? Does that situation in anyway make Ghana worse off? In any case, the situation would not be worse than the Ahwoi family who used their ministerial and other positions to nearly obtain loans to enrich themselves and in the process nearly sent Ghana Commercial Bank bankrupt? Was it also not a conflict of interest? What about Mr Obed Asamaoh thousands upon thousand of foreign currencies in his house? Was his house a bank? What was the money doing in the house? Yet he is walking freely in Ghana? Views expressed by the author(s) do not necessarily reflect those of GhanaHomePage.