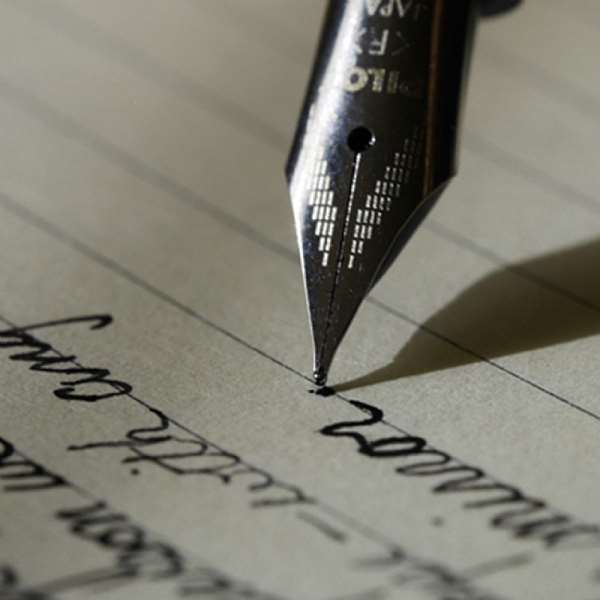 Countrymen and women, loyalists and opponents,
I think you must be getting bored with me for writing a lot about the NDC these days. It's becoming a bore for me as well. Nut I can't help it. Try as I do not to write about them, they keep giving me reasons to get on their case. So, I am afraid that, once again, I've compelled to just pen a few words about their recent antics.
Not long ago, we announced a plan to absorb some fees of pupils in basic schools as part of the first steps towards the implementation of the Free Compulsory Universal Education (F-CUBE) Programme. I will like to point out that F-CUBE is a very good policy – a constitutional provision, in fact – and every government is obliged to implement it. The constitution was drawn up under the PNDC regime which gave birth to the NDC – yet the NDC did not make any attempt to implement that policy. I think the NDC has allowed jealousy to have the better of them. In their usual attempt to punch holes in everything I do, they have been crying wolf against our methods of implementing the F-CUBE policy.
To the NDC the F-CUBE policy should not only be implemented in public schools. Private school pupils also deserve to be covered and that any attempt to exclude them will amount to discrimination against a section of the population on the basis of their wealth. What they are saying is that we should spread our resources thin, taking care of the many have-nots who cannot even afford to buy "my first copy book" together with the few haves who can buy the latest versions of Nintendo for their wards and send them on holiday trips to Disneyland. They've even threatened to take my government to court if it fails to do the impractical things they want us to do. Forgive me, but I think the people who think for the NDC have a few lose screws in their heads.
The NDC demand for the implementation of the F-CUBE to be implemented in private schools has attracted condemnation from several individuals and civil society groups. ISODEC, the social justice NGO, condemned the NDC's suggestions by saying that the party has "side-stepped its political philosophy of social justice and equity". I couldn't have put it in any better way. The Association of Private Schools, simply told NDC to shut up. Several education professors have just stopped short of telling the NDC that their suggestion is pure, unadulterated balderdash. Correct me if I am wrong. But I think that since I came to power, this is the first time that civil society has been very unequivocal in its condemnation of the NDC's rants. And they've all made it clear that they know what the NDC is up to. They are just out to score cheap political points.
Isn't it silly that the NDC wants to take my government to court for trying to do what the administration is constitutionally mandated to do? At this rate, we should all watch out. The NDC might soon be taking me to court for so many trivial, frivolous reasons. Don't be surprised if you hear the NDC threatening to sue me for not giving people identification haircuts. They might sue me for allowing myself to be peer-reviewed. I believe they are even thinking of taking me to court for having the national anthem played at national events and refusing to adorn the venues of important state functions with the colours of my party.
I humbly suggest that if the NDC is in such a serious litigation mood, they should go and set up their national headquarters in front of the Supreme Court buildings. Better still, they should send a permanent representative to the house of the Chief Justice. Then they will have access to the most important judges to adjudicate on all their cases.
For the umpteenth time, I want someone to tell the NDC that I think they are losing focus. What's happening to them? They seemed to be a better party even when Jerry Boom was in charge. He steps aside for just a little while and things are falling apart within the party, with its leadership talking "by heart" at the least opportunity and issuing veiled threats to go to court over inconsequentialities. This really makes me sad because somehow the current NDC leadership seems to be telling the citizens of this country that without Jerry Boom the party cannot stand on its feet and act as a viable alternative. This will undoubtedly vindicate that egocentric coup-maker's position that the party is his and his alone to run. In the final analysis, Sikaman loses.
I have said time and again that my government can do no good without a viable, serious-minded opposition which offers constructive criticisms and viable alternatives. I bet you that many Sikaman citizens will be ashamed to point to the NDC – as it stands now – as the leading opposition party in this country. I want this to be the last time I plead with the NDC to shape up. Next time they think of going public with any comment on any of my policies, they should come and see me in chambers. I will show them how an opposition party should criticise the sitting government and draw widespread public support for the alternatives it suggests instead of indignation. If it will help our democracy to grow, I sincerely offer to teach the NDC how to criticize and oppose me.
Excellently yours, J. A. Fukuor Views expressed by the author(s) do not necessarily reflect those of GhanaHomePage.