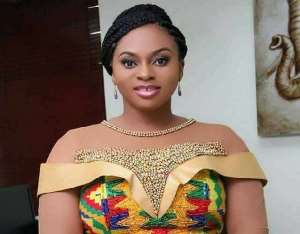 Dome Kwabenya MP Sarah Adwoa Safo
The New Patriotic Party (NPP) branch in the Dome Kwabenya Constituency in the Greater Accra Region has hinted that it is likely Member of Parliament (MP) Sarah Adwoa Safo may not have the backing she used to enjoy after her long absence.
The MP in most parts of the past year has been out of the country to take care of a family emergency.
Due to her long absence, her appointment as the Minister for Gender, Children, and Social Protection has been revoked by President Nana Addo Dankwa Akufo-Addo.
Accepting her fate, Sarah Adwoa Safo has stressed that she will now focus all her energy on serving her constituents at Dome Kwabenya.
"Cognizant of my duties to the 75,000 constituents who elected me, this development is opportune and will afford me more time to concentrate on my Parliamentary responsibilities and Constituency engagements as well as consolidate the gains we have made as a government at the Constituency level in our quest to break the eight," part of a letter to the presidency welcoming the revocation of her Ministerial appointment reads.
Reacting to media reports of the latter, Dome Kwabenya NPP branch Chairman Robert Osei Bonsu says it may be too late for the lawmaker.
According to him, although the constituency loves her, she may not have the backing to retain her seat for another term.
"We love her, that's why we have given her three terms as a Member of Parliament.
"But has she finished with what she is doing in the [United] States now? Is she coming back to be an absentee Parliamentarian or is she now coming back to work? It may be a bit too late for her," Chairman Robert Osei Bonsu said in an interview with TV3.