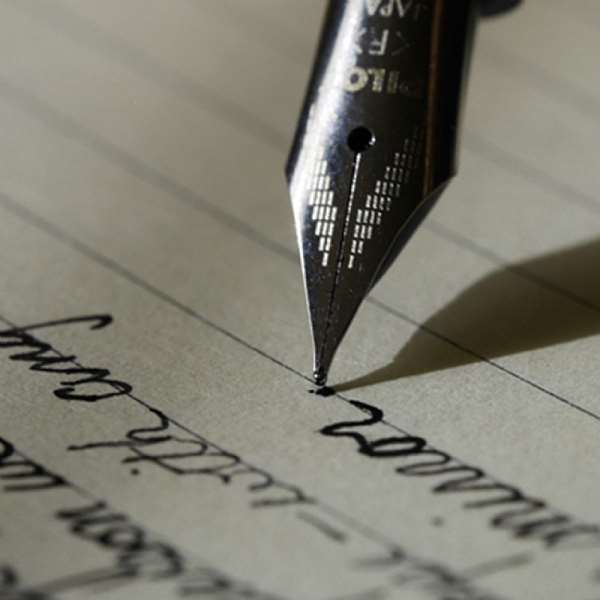 Countrymen and women, loyalists and opponents, I hear that the NDC has decided to sever all ties with the Ghana Centre for Democratic Development. They've made it clear that they will not talk with CDD officials, sit and dine with them or even joke with them. They've not said so publicly but I suppose they might even ask their supporters not to drive past CDD offices or read any news item or document which mentions CDD.
They've taken this childish decision because the CDD's recent afrobarometer survey came up with some interesting figures and conclusions which do not support their prideful and ego-boosting view that they are still a force to be reckoned with in Sikaman politics. To refresh your memory that survey indicated that if elections were held today, the ruling party will win with 53 percent of the votes and the NDC poll a mere 22 percent. That survey also indicated that there was a growing perception of corruption in Sikaman and that people are worried. It also found that the citizens of Sikaman are discontent because most of them cannot afford to buy a tin of milk and that a lot of them are still depending and gari and 'moko yerawa' for their nutritional needs. In spite of the discontent, according to the survey, our people believe in democracy and they are all ready and willing to help grow our democracy so that it bears fruit.
The NDC accepts the bits of the survey on corruption, poverty and increasing corruption. And they thank the CDD for it. But they reject the part which suggests that the ruling party would come tops if elections were held today and the conclusion that democracy is gaining roots in our country. On the basis of their disagreements with the CDD's findings and conclusions they decided to cut links with the governance think-tank, claiming that the CDD has become an "appendage of the government". I wish. If the CDD were an appendage of the government, I would have stopped them from publishing anything to suggest that public perception of corruption was growing. I wouldn't also have allowed them to paint a bleak picture of the economic situation in our country. But they went ahead and published what they had without my consent. I was not happy with the CDD's adverse findings against my government. But I didn't lose any sleep over it. I know that it's all part of the deal – win some, lose some. I won't stoop so low as the NDC has done and sever ties with an important NGO like the CDD.
The leaders of the NDC are increasingly becoming childish – if they don't get what they want, they throw tantrums. They are also becoming increasingly illogical in their thinking. Take their position against two of the CDD's key conclusions that even though poverty levels seem to be increasing, many Sikaman citizens support the current democratic dispensation and will love to see it grow. The NDC argues that democracy cannot thrive in poverty. Really? So what thrives in poverty? Dictatorship, arbitrariness, human rights violations, cotton for rice economics, high inflation and ultimately poverty. Is this what the NDC wants us to go back to? I hope they are not thinking of staging a coup to prove to us that only dictatorships thrive in poverty.
Am happy that our citizens realize that whatever the case maybe (in poverty and in wealth, in zero- and full-tolerance), democracy is better than what the NDC and the military junta which preceded it subjected us to. I want the NDC to realize that it is not impossible for democracy to thrive in poverty and that ultimately (when democracy is allowed to flourish) poverty can be defeated. This common sense has eluded the NDC. Instead of allowing the CDD to knock this into their heads, the leaders of the NDC are crying like babies and taking silly decisions. When the afrobarometer survey results were released, I urged the NDC to learn from it and take advantage of the weaknesses of my administration as outlined in the survey. I didn't expect them to unwisely decide to throw the document in the trash can and cry foul. It's like a patient telling his doctor who has made an excellent diagnosis that he won't deal with him (the doctor) again because his prescriptions are too bitter.
I also think that accepting portions of the survey result and rejecting others smacks of the highest form of dishonesty and hypocrisy – confirming once again that the NDC is not to be trusted. So Sikaman citizens are right in thinking that my government is lousy but they like it and that the NDC is an unwanted alternative. If they do not change their attitudes the NDC will never win any elections in this country again and they might actually win 23 percent of all votes in every future election – confirming the afrobarometer survey results. This will not auger well for our country, though. I shudder to think that there is no viable alternative to my party and its policies. I therefore want all well-meaning citizens to pressure the NDC to shape up for the sake of our democracy, which, by the way will thrive in poverty and ultimately usher in prosperity.
So the NDC have severed ties with the CDD. Now what? Do they think that by taking this childish decision the CDD will collapse? Or do they expect the CDD to appease them in some way by cooking up some survey to favour them. I don't think so. They should continue to wallow in arrogance.
I will like the CDD to respond to the NDC in a very civilized manner. Under normal circumstances, I would have urged the CDD to tell the NDC to go to hell. But these are not normal circumstances – not when the largest opposition party in the country starts to behave like an over-pampered toddler. I will therefore urge the CDD to simply ignore the NDC and its delusional leaders. The party's leaders have run out of ideas and they try to make up for their shortcomings by behaving "macho" in public – needlessly issuing press statements and opposing merely for the sake of opposing. They'd rather blame others (like the CDD) for their failures instead getting rid of the people who draw them back – like Jerry Boom. Shame on the NDC! To the CDD, I say that go on with your great work and don't mind the NDC. One day soon (I hope) they will change their mind.
Excellently yours,
J. A. Fukuor [email protected]