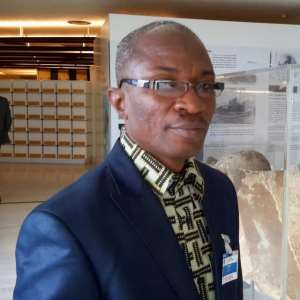 I. DAUGHTER OF ZION, grace, and favour be unto you and your household, yesterday is gone, you cannot reverse the hand of time, God has given you today, a new opportunity, so look forward and advance. Yesterday should guide your actions for today, but don't allow it to hold you hostage. It's time to set yourself free from yesterday's self-imposed imprisonment. The Lord is with you, He will bless you with an anointing to redeem. YOU WILL NOT BE LATE IF YOU WALK ACCORDING TO HIS TIME AND SEASON.
II. SON OF MAN but LOT'S wife looked back from behind him. Will you also look back from JEHOVAH? What are you looking back for? God through our Savour Jesus Christ has delivered you from SODOM AND GOMORRAH, are you still looking back? How long will you continue to look at the pleasures of the world? Looking back while running the race before you is a distraction. Looking back behind your leader is a sign of disloyalty and disobedience. ALL THAT YOU NEED IS TO CONTINUE FOLLOWING CHRIST JESUS, THERE IS NO OTHER POWER ANYWHERE.
III. PRECIOUS FRIEND, Lot's wife became a PILLAR OF SALT, for disobedience. Know ye not that the friendship of the world is enmity with God? Whosoever therefore will be a friend of the world is the enemy of God. Be watchful who becomes your friend. Don't look behind, for old things must pass away, for the new things to be established. God swallowed our yesterdays in deep darkness and breaks us into our new days with morning light. THERE IS A DIVINE PURPOSE FOR GOD TO USE DARKNESS TO SEPARATE YESTERDAY FROM TODAY AND USES LIGHT TO USHER US INTO THE NEW DAY.
IV. BRETHREN IN THE LORD, WHO are your friends? WHY are they your friends? Is that friendship drawing you closer to God or moving you far away from JEHOVAH? Do not look back for another source. Even if the road ahead is dangerous still hold on closely to the LORD for He is the only one who can and will carry you through, this is a DIVINE WORD OF POWER AND HOPE prepared through the Authority and Power of Christ Jesus and serve to you through God's Vessel Francis Ameyibor, Yes! Don't look back, move on, advance to overtake for God is with you
V. 2022 MY EMPOWERED SEASON TO DETHRONE AND ENTHRONED - Advance in the Lord and you shall see the salvation of God
PRAYER: LORD thank you for revealing why I must be detached from yesterday and focus on today. LORD, I need your empowerment to move upwards as my strength is weak. LORD I look up to you, and not the world, let my deliverance come quickly through Christ Jesus name I pray AMEN
REF: Genesis 19:26
James 4:4
WHATSAPP CONTACT:+233277438688
#GOD'S VESSEL GLOBAL FOUNDATION