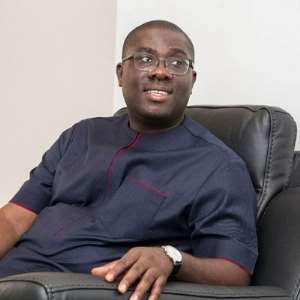 The re-launched of the Caritas Lottery Platform and the launch of the Good Causes Foundation last year under the administration of Mr. Sammi Awuku at the National Lottery Authority (NLA) set the tone for the transformation of its fortune.
NLA in a statement issued by the Public Affairs Department to commemorate the first anniversary of Mr. Awuku as NLA Director-General and copied to the Communication for Development and Advocacy Consult (CDA Consult) in Tema said before its re-launch, the Caritas Lottery Platform, established in 2012, to raise revenue through consumer promotions for organizations and individuals.
It was also to support the needy, vulnerable, and destitute who were vibrant but experienced a lull along the way. It was therefore not raking in as much revenue, as it ought with its relaunch, however, Corporate Ghana is steadily getting back on board, thus generating some revenue for the Authority.
The Good Causes Foundation, hitherto known as Special Projects has supported the lives of individuals, communities, and institutions nationwide in the areas of Health, Education, Youth and Sports Development, and Arts and Culture, the four pillars under which the Foundation operates, the statement said.
From providing medical equipment like incubators to supporting the mentally challenged, providing educational support, and supporting young football clubs like Hazaacas Ladies, the Good Causes Foundation is epitomizing its tagline, Impact through Games.
Although the Good Causes Foundation draws its funding from the Caritas Lottery Platform, with the new direction of Management, under the leadership of Mr. Sammi Awuku and the Board of Directors, chaired by Togbui (Hon.) Francis Albert Nyonyo, NLA in its re-negotiated deal with KGL Technologies Ltd., secured an amount of GHS 2,000,000.00 to support the Foundation.
Additionally, as part of their Licensing Agreement, Private Lotto Operators (PLOs) working under the frameworks of the National Lotto Act 2006 (Act 722) and Veterans Administration Act 2012 (Act 844) are required to pay an amount of GHS 100,000.00 and GHS 50,000.00 respectively, to support of the Good Causes Foundation.
Another initiative that caught the attention of many football fans is the support of the two biggest clubs Kumasi Asante Kotoko and Accra Hearts of Oak with GHS1,000,000.00 each.
The NLA also identified the introduction of the Sunday Aseda Draw, the first in the history of NLA in its 60 years of its existence, to give patrons an additional opportunity to play and win, and enable companies who want to organize promotions on Sundays the ability to do so as part of the achievement of Mr. Awuku's administration.
Another first, for the Authority, is the live draw of the National Weekly Lotto Game in Obomeng- Kwahu during the Easter celebration. For the first time NLA took its machines outside of Accra to bring the draw closer to its patrons, the statement said.