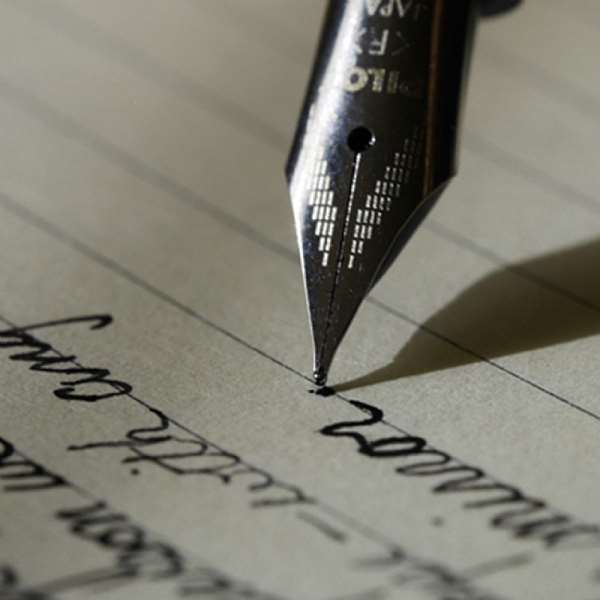 Twenty-Three years ago on June 30, 1982, Jerry Rawlings and his then ruling PNDC government ordered the abduction and murder of three High Court Judges and a retired senior Military Officer. They were abducted from their homes at night, driven to the woods at the Bundase Shooting Range on the Accra Plains, outside Tema, shot in cold blood and their bodied doused with gasoline and burnt.

Since then the Investigative Committee ordered by the Rawlings government itself pointed accusing fingers at Rawlings, his wife Nana Konadu Agyeman and his Chief Security Guy, retired Captain Kojo Tsikata as those who masterminded this heinous crime: the abduction and murders. And most recently, the National Reconciliation Commission headed by Justice Amuah Sakyi has also inferred that the above-named people had their hands in these heinous crimes against humanity. Although Rawlings occasionally professes his "innocence", no right-thinking Ghanaian believes his protestations with the exception of those who have benefited from his murderous rule.

Exactly one week to the 23rd anniversary of the most despicable crime to ever rock our Nation, Jerry John Rawlings, former President of the Republic of Ghana has served notice that he will do it again! And he served that notice with all the seriousness and venom that he could muster. On Wednesday June 22, Jerry Rawlings led a group of nine low-thinking Members of Ghana's Parliament, some of whom were former close confidants of Rawlings in his blood-thirsty murderous years, on a trip to Kpone to pay what he called a "solidarity visit" to two chiefs who had been jailed by an Accra High Court for contempt. The two chiefs, Nii Tetteh Otu II, Paramount Chief of Kpone Traditional Area who also doubles as President of the Greater Accra Regional House of Chiefs and Nii Tei Adumoah II, Chief of Appolonia were cited for contempt of court and slapped with three days custodial sentences by an Accra High Court presided over by Justice Felicity Amoah.

Spitting venom and displaying extreme anger, the type of which was seen only in his blood-thirsty years of the 1980s, Jerry Rawlings lashed out at the Ghana Judiciary. He strongly condemned the Judge who jailed the two chiefs for contempt accusing the Judiciary as a whole of misusing their power "for political persecution which will not augur well for peace and stability in the country". Rawlings' infantile reasoning was that jailing chiefs who committed crimes amounted to showing "total disrespect for our traditional authorities", which he said was "the result of the filth in the present government". He did not stop there. He turned round and reasoned again that those chiefs were jailed because the area that they come from, the Kpone Traditional Area, "is a National Democratic (NDC) stronghold".

Rawlings called the judgment on the chiefs "not only shameful, but also annoying".

It is difficult to see any logical reasoning of Rawlings apart from the fact that he is desperately trying to seize on every available opportunity to discredit the Kufour government, incite public opinion against it and thus lay the groundwork for what we know best about Jerry Rawlings: overturning legally constituted governments!! Rawlings is trying to suggest that the chiefs are above the laws of the land and can treat the Judiciary with contempt. His rantings against the Judiciary is nothing new since during his days, he not only showed contempt for the Judiciary, but also threatened and killed some of its members when he had the least opportunity.

The venom spilt out by Rawlings at Kpone should sound a very ominous sign for all Ghanaians especially members of the Judiciary. It was in very similar circumstances that Rawlings and his PNDC government ordered the abduction and murder of the three High Court Judges including ironically, a woman, nursing a three-month old baby at the time. All the judges who were abducted and murdered by the Rawlings PNDC had previously rendered judgements in cases that the PNDC and Rawlings had vested interests. Their judgements had obviously incurred the wrath of the Rawlings' gangs. This time around, the Judge whose decision has enraged Rawlings so much happens to be another woman and the judgement was in June. Sounds ominously familiar?

No right thinking person in Ghana should brush this latest outburst from Rawlings as just one of those very regular irresponsible diatribe from Rawlings. The connection, the timing, the setting and the mood in which the anger and warnings were spilt out projects another calculated plan. We should clearly be on the lookout. It is not just enough for the Judiciary to observe June 30 (the day the judges were murdered) as Matrys Day. It is not just enough for the current President of Ghana to attend the ceremonies and declare that "never again" should this madness be allowed to happen. It is not just enough to invite eminent jurists and international personalities to participate in this commemorative event and declare the crimes as "heinous" and "unprecedented" in Ghana's history.

We need to do more than that!. We need to send a clear unmistakable message to Jerry Rawlings and his cohorts that they dare not take Ghanaians again for granted. The days when he regarded the citizens of Ghana as residents of "poultry farms" and "ranches" from where he could pluck some at any time for slaughter are over!! And the government should do more: it should speed up the process of bringing to trial Jerry Rawlings and all those who participated in this heinous crime. Some of these are still walking around and breathing the air of freedom while families of the victims continue to brood and suffer. And is it not very ironic that nine members of our current Parliament did accompany Jerry Rawlings on Wednesday June 22, 2005 to Kpone to deliver his warning to the Judiciary?

Do these Members of Parliament, all NDC Members: Nii Ayi Mankata, (Odododiodio), Nii Amasa Namoale, (Dadekotopon), Asumen, (Shai/Osudoku), Abayatei, (Sege), Alex Tettey-Enyo, (Ada), Eric Opoku, (Asunafo South), Alhaji Collins Dauda, (Asutifi South), E. T. Mensah, (Ningo/Prampram) and Joseph Nii Laryea Afotey, (Kpone-Katamanso still qualify to sit as Members of our Law-Making body if they participated in acts which threaten the Judiciary in the discharge of its duties? These are ominous signs and I strongly suggest that Ghanaians deserve answers from these Members of Parliament. Are they still being addressed as "Honorable"? Views expressed by the author(s) do not necessarily reflect those of GhanaHomePage.