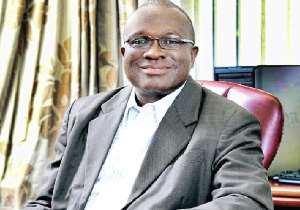 Prof. Joseph Atsu Ayee, Governance and Political Expert at the University of Ghana, has examined the implications of President Akufo-Addo's 'NO' stance on reshuffling his ministers may bring to the ruling NPP in the upcoming elections.
As the party prepares to set a new record to 'break the 8' under the 4th Republic, he suggests the NPP engage in deeper discussion with the President about his decision.
On 'Upfront' aired on Accra-based Joy News TV on Wednesday, August 10, the governance expert stated that such a decision by the President is bad governance.
"The President is not a fan of reshuffling, and I think it is time for the leadership of the party to have a chat with him," he said.
He adds "there is a national call for reshuffling and the President is saying no. This posture is not good for governance."
Prof. Aryee pointed out the positive implications reshuffle will bring to the current administration should the president decide to heed the calls. "Reshuffling will assist the government to strengthen some policies and at the same time mean the current crop is not doing well."
His remarks follow President Akufo-Addo's recent interview on North Star Radio in Tamale on Monday, August 8, in which he rejected calls to reshuffle his cabinet ministers.
There have been increasing calls for the President to reshuffle and fire underperforming ministers.
President Akufo-Addo has dismissed such calls claiming his ministers have performed well.
He said those making the calls are attempts by the opposition NDC to destabilize his government.
"Many of them for me have done outstanding work. Their output has been considerable, and that is what I look at.
"If the output measures expectations, then I don't have any strong reasons to heed the call. The calls come for all kinds of reasons; NDC wanting to destabilise the government is one. There are people who are also looking for jobs," the President stated.