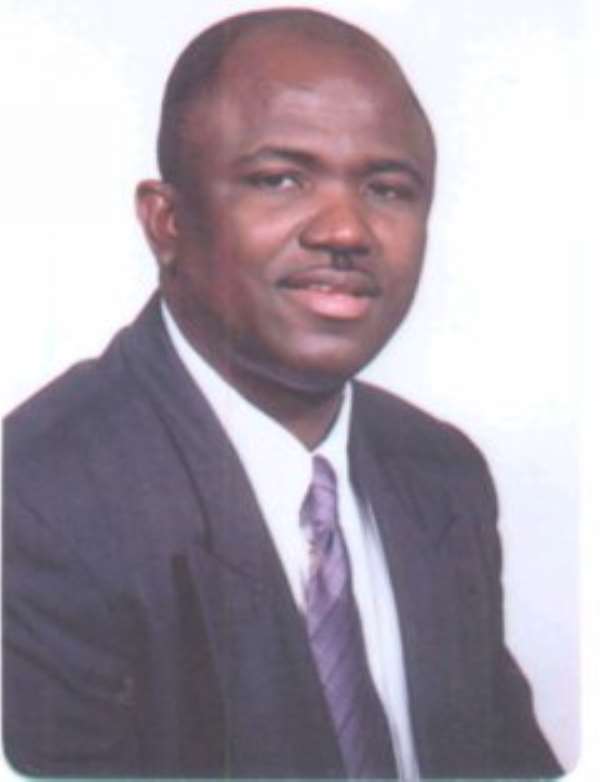 In spite of less than positive sentiments towards them, if contributions to Ghana's economy by Ghanaians in the Diaspora are deemed to be significant, then Ghanaians at home would be simply amazed at how much more contributions could be headed home if those sentiments were to improve. Let's face it, what is driving most of the opposition to the Representation of the People Amendment Act (ROPAA) has less to do with 'concerns,' and anticipated difficulties than sheer negative sentiments towards Ghanaian abroad, and the discussions about election rights have not been spared these expressions. Let us take one proven example - international soccer. When Ghanaian players began playing professionally abroad, expressed negative sentiments caused a rift between so-called local players and those coming from abroad. In fact, at one time some opposed Abedi Pele's ascension to the Captainship because he was not playing at home. Not surprisingly, the Black Stars went from being the most dominant force in African soccer to losing to much less endowed team like Kenya and Rwanda.
Fortunately, when Ghanaians saw Cameroon and Senegal reap global recognition from their performance in international competition, a feat they accomplished mostly due to the efforts of their sons playing abroad, those sentiments gradually began to change. Thus, recently, with more and more of our players feeling comfortable enough to come home to play for our dear country, surprise, Ghana is knocking on the World Cup door.
Our own adage says that traveling outside home is done for the purpose of bringing something good back. Ghanaians abroad have done just that. There are thousands of Ghanaians today who choose to like peasants in developed countries just so they can send as much as possible back home. When you contrast their lifestyles to those of their immediate neighbors or co-workers, you see the magnitude of the sacrifice that has become their lives.
Furthermore, many companies doing business at home and contributing to our economy didn't select Ghana by just throwing a dart at the world map and landing on Ghana. Somewhere along the process from concept to operation, a Ghanaian living abroad played a role. Western Union, cell phones, internet, pre-fab housing, and so on are a few examples that come to mind.
In spite of all this, the Wereko Brobbeys would have you believe that extending the voting franchise to Ghanaians abroad is a favor. And he is a public figure. We Ghanaians abroad have never used the 'favor' in this whole debate because, just as our adage goes, we consider our contributions to mother Ghana as our duty. For some to think they are doing us a favor by making it possible for us to simply vote suggests underscores the negative sentiments that are subtly meted out to us.
It would not be fair to heap all the blame on our brothers and sisters back home without addressing the tendency for some of us to be outright condescending when we go home. By virtue of having lived abroad, these Ghanaians carry themselves as God's gift to Ghana. Little do they realize that just as they had the opportunity, it could have been the other guy or girl heading abroad and he or she would be the one at Kotoka Airport beaming with smiles at a returning brother or sister. Having an opportunity does not make one better; it just means one is blessed. Hence, we all have a duty to handle ourselves with dignity and humility when we go home.
It is also true that to some of our brothers and sisters at home, no amount of humility is enough. They are quick to snap: "aburokyirefoo nso mokyere moho" (You Diaspora folks are too pompous) no matter how egalitarian you try to be. Then there is the usual "those ideas would not work here."
The latest trend in the world has obviously not caught on in Ghana. We may have caught on in the area of sports, but in other areas, we are still learning. With United States comprising 4.76% of the world's population, but consuming 24% of the resources on Earth, many developing countries are actively depending on their Diaspora population to begin the process of leveling the playing field a bit. And all over the world, the Diaspora of nations are leading the way for their countries economic and social development in significant ways.
The massive Chinese economic engine was started, fueled and driven by its Diaspora who is made to feel totally welcome and their Chinese rights not compromised nor differentiated from those "at home". Can Ghana learn something? Can we move from pitching "those who suffered by staying home" from "those who enjoyed abroad?" Can "those who pay taxes to the Common Fund" be seen in the same light as "those who remit money for their personal projects?" Certainly not all Ghanaians pay tax to the Common Fund just as not the entire Diaspora community remits monies home. Can we stop grand standing, self-promoting and move on together as one nation with one purpose and one destiny that is simply to improve the lot for all of us wherever we may chose to call place of abode so long as we are all Ghanaians? In a fluid global system the lines are getting blurred between who really is in the Diaspora and who is "home". The champion of one can easily find him/herself on the other side in a flash by accident, incident or choice. The land belongs to all of us and that is the only thing that matters. YEN ARA YASASE NI This is our own land EYE ABOODEN DE MA YEN It is very dear to us MOGA NA NANANO WHIE GU It was blood that our ancestors spilled NYA DE TO HO MA YEN To obtain it for us ADURU MENEWO SO SO Now it is time for you and I SE YEBEYE BI ATOASO To build on it NIMDEETOASO NKONTONKRANE (But) arrogance, lies, NE APESEMENKOMENYA And Selfishness ADI YENMAN MU DEM Has injured our nation AMA YASAASE MU DO ATOM SE And dropped the level of love in our nation
OMAN YI SE EBEYE YIE O Whether our nation shall prosper OMAN YI SE ERENNYE YIE O Whether our nation shall regress EYESE NNA AHOSE OMANFO BRA NA EKYERE Our national character will determine By Jermaine Nkrumah (Houston), Kwaku Azar (Gainsville, Florida), Michael Baffoe (Montreal, Canada), Kofi Boateng (NewYork City) and Kwabena Manu (New York City) Views expressed by the author(s) do not necessarily reflect those of GhanaHomePage.