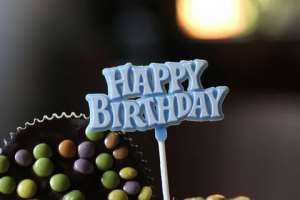 Birthdays, at least to most of us, are days we attach much importance to. These are days we feel fulfilled and grateful for covering another life journey of twelve calendar months. They are days many of us want to celebrate whether on a low key or a high one. Individuals and cultures celebrate birthdays through the rite of passage, birthday gifts, birthday parties, birthday prayers, wishes, text messages, birthday cards and social media statuses.
REMIND YOUR LOVED ONES
Though some of us may not hold birthday as something so important to be celebrated, yet some of us see such a day as days of significance. To the latter people, we do not view it favorably if someone, most especially a person we view is close to or loved by us does not take some time out to reach us in order to identify with our day.
There have been cases where conflicts arise between us couples, family, and friends because one of us forgets to send good wishes to the one celebrating their birthday. Many husbands and wives expect their spouse to celebrate them but either of them totally forgets it is the husband or wife's birthday. Some of our relatives and pals are so busy and fixed up that they actually remember it is our birthday but they have no sufficient time to get in touch with us.
As good as it is to expect our partners and loved ones to remember our birthdays and do some surprises to celebrate us and identify with our special day (s), so also is it of importance that we come to the understanding of the personalities and idiosyncrasies of the ones we relate with. Some of us are very good at keeping records and dates. Even without checking diaries, we easily remember events, time and seasons. Should we say that is natural to us? Just the way we have such kind of people, so do we also have some of us that are not very good at remembering dates, events, circumstances and seasons. We probably live our days as they come. This we need to understand; we are humans and we are not all wired the same way.
Therefore, we must learn to live in line with the nature and custom of the ones we claim to love. To this end, it is advisable we keep bringing to the memory of our people when our birthdays are coming up (and, if need be, how we want them to celebrate us). It may amount to emotional distress and relationship havoc if we keep expecting someone to remember our birthdays when they are not wired to do so. A little reminder today, a little reminder tomorrow and a soft reminder on that same day will help to refresh their memory about our special day (s).
KEEP IMPORTANT DATES
As mentioned earlier, we must learn to live in line with the nature and custom of our loved ones. If we happen to be in partnership with those who feel great for having people who remember
their birthdays without being reminded, would we not want to actually make them feel great and loved? We cannot continue to claim we do not remember dates and events to the detriment of our relationships. We do not want to give room for our loved ones to ever feel that we do not love and care for them, right? If so, what do we do?
We can keep a diary of special days in the lives of those we love. It is always good to pen these dates as soon as they happen and/or at the beginning of the year or month or week. It is effective if we take our time to go through the diary periodically and regularly for us to stay abreast of such dates.
Almost every phone and PC users have installed on their systems alarm clock, Google calendar, reminders and other record tracking devices. These are not meant to stay idle on our phones and PC. It is advisable we utilize them. At the set time, they come up to remind us of things we naturally would have forgotten.
On our room or office wall, we can inscribe or paste these dates on them. On a board, we can clearly write them out. On the paper calendar, we can circle and write some short notes over some dates and keep them where we can frequently see them.
It is not our fault that we do not remember such things easily but it will be a worthy sacrifice to make our parents, spouses, children, friends, colleagues, partners and more feel loved and cherished by doing and identifying with what they value and cherish.
Finally, we should always make this a focus; with all lowliness and meekness, make allowance for each other's faults and forgive each other in love, endeavoring to keep unity in the bond of peace. (Ephesians 4:2-3 and Colossians 3:13).
Damilola Aderinluwo is a professional writer of content and copies. Aside that, he loves to speak and write to encourage people. He is a strong believer in and advocate of human capital development. You may share your experience and thoughts with him via [email protected].