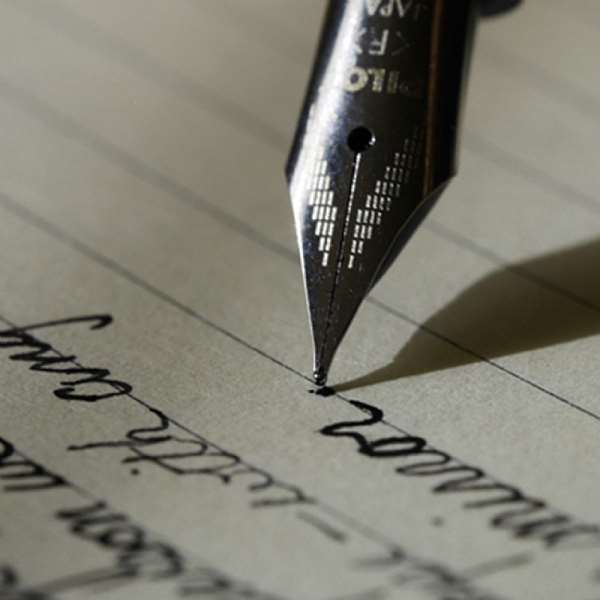 To Air is Papa Samo
The boarding of the plane took us quite a while. This prompted me to ask one of the KLM workers why our flight was delayed. He told me that there were more passengers going to Ghana than was projected, and as such, there was the need for a bigger airplane. Business is good for every airline except my dear old African friendly airlines, the now defunct Ghana Airways. A bunch of American university students were beside me. I noticed that most of them were white, and Asian. There were only a handful of blacks in the group. Naturally, I decided to strike a conversation with a black female student. From what was discussed, I gathered that they were medical students from the university of Michigan. As part of their course structure, they are supposed to work in groups to a third-world country, in this case Ghana, for at least a period of three months to study the effects of Malaria, AIDS, tuberculosis, and all the other diseases, and come up with suggestions to cure them. Who says the west does not care? Since there were a considerable number of passengers going to Ghana, it took a relatively longer period of time for the able bodied group (those who are not children, old, or females with kids) to board the plane. A white female student wanted to know from me whether it was safe for her to go jugging around the Korle Bu (Cool –lay-boo: her pronunciation) area. I said, as in life and everything else, she should use her common sense. Crime is not as rampant as in the streets of America, but you can never predict what some twisted minded person is going to do. We boarded the plane. Folks, anytime a flight takes more people than projected, rush in as quickly as you can. Else, by the time you get to your assigned seat, you may not find a spot overhead to put your hand luggage. It happened to my entourage, many others, and me. We had to go to the very end of the plane to put our stuff.
The flight from Amsterdam was uneventful. With the exception of the pilot's imposed Dutch, everything was all right. The Sahara desert was as blissful sight as usual. The wine flowed like the Volta River, and my sense of direction, reasoning, and alertness were severely compromised. I was watching a movie called Million Dollar Baby, and the next thing I knew, I was in slumber land. The tall dark skinned lady keeps on winking at me. I asked her if I could get some water. She asked, why not? She left briefly and returned with a bottle of wine. She sat on my lap and my heart began to thump. Could it be real? She held my baldhead in her arms, and reached out towards my lips with her mouth. I am in heaven. As she whispered some sweet nothings in my ears, my blood temperature begun to rise. I am in heaven. Suddenly, a gentle tap on my right shoulder brought me back to earth.
Sir, what would you have for dinner? We are half way through the journey. What do you prefer, fish or beef?
I said, beef.
What would you like to drink?
Red wine please.
That lady was no tall dark-skinned lady.
The flight attendant served me with what I requested, and I never went back to sleep till we touch down at Kotoka. Prior to that, the African American brother in my entourage asked me whether we were going to sleep in a real house, and whether he was going to get a room all by himself. I told him to wait till he sees things for himself. The night aerial view of Accra is an eyeful sight. Very beautiful because there were more lights than darkness. I began to ponder if the intermittent electric power failure has been curbed. We touched down at Kotoka, and the Ghanaians, or at least those who looked like Ghanaians, clapped as if the plane and the pilot were Abedi Pele, and have just scored a needed spectacular goal for Ghana. You know one of those much-needed goals that our dear country has almost always needed in our football matches.
The shuttle bus took us to the arrival hall. There were several lanes and booths at the hall. Some were assigned to Ghanaian citizens, while others were for non-Ghanaians. One thing I noticed and felt this time around was that the air conditioners were actually working! Wow. Since I was one of the first people to get into the arrival hall, it took a relatively lesser time to check my travel documents. The immigration officer welcomed be back into Ghana, and told me to enjoy my stay. Like a gush of smothering air, the rest of the passengers rushed into the hall like a swamp of bees. Pandemonium was imminent. For some strange reason, the foreigners' lines moved faster than that of Ghanaians. By the time the non-Ghanaian queues were almost done, there were a considerable number of Ghanaians who needed to be checked. You would expect the officers in the booths with nobody to check would ask their fellow Ghanaians to come to their booths for a speedy service. But no, not our cute little all-important, and all-powerful officers in brown. They just sat on their butts until a guy in line started to complain. The rest followed, and for once in a long while, I thought an aluta was going to happen. The noise brought a man from the baggage area who instructed the officers to help their "own brothers and sisters". Everybody was a little relieved, but the most important aspect of this was that all my crew had already been checked. Kwaku Duah Berchie John Wieland Homes and Neighborhoods Atlanta, GA Views expressed by the author(s) do not necessarily reflect those of GhanaHomePage.