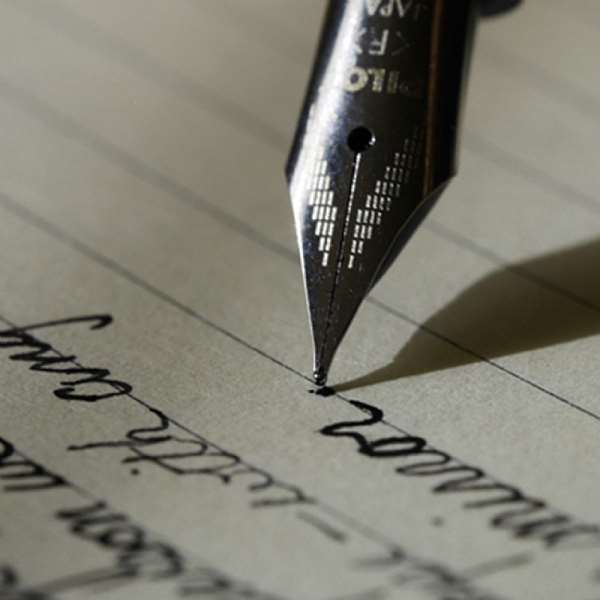 Ghana is poor.
It has not always been poor.It need not be poor.Its poverty stems from years of cerebral neglect. It now thrives on expectation of manna from heaven. It feeds on foreign alms.
This induces chronic poverty which destroys self confidence,self-reliance and self-esteem.This chronic malaise promotes begging which accepts poverty as the ordained lot of the wretched of the earth. How do we break the vicious circle? That is the question.
Morons will see in this distressing account an attack on the government which they will argue is working hard to lift the country out of poverty.
To use the local political jargon anybody but a nincompoop knows that the situation has developed over many years and no one government shoulders the entire blame.If I am criticising anybody,then I am blaming you and me. In our preoccupation with self we were not aware and did not care about what was happening until we found ourselves grovelling with gratitude for the cast-off clothes and loose change of benefactors.
Even now many of us do not realise that our whole mindset and personality have changed and that we cannot get out of the rot until we get annoyed with ourselves and change our mode of thinking and attitudes.
Our benefactors mean well but they are in a way forced to think for us while they make us believe that we are shaping our own future.
Words and phrases have been coined to make us feel good. We are told that those who give us alms are our development partners.But are they really?Are they our equals or masters?
They are sincere when they say that they want to help us uproot poverty.They write off the debts we have in our sloppy or corrupt ways incurred and tell us how the money we would have paid to settle our debts should be used to reduce poverty.
But the methods are the same old prescriptions which have not done us the good we expected for years.The truth is that they cannot think and work to free us from our chains.We have to do that ourselves.We are primarily responsible for our economic and social health.We have to change our subservient mindset and take our destiny into our hands.
We must plan our future and say "no thank you" to our "partners",if they are not prepared to make their assistance fit into our plans.The weak of mind,purpose, and resolve will be frightened by such a stand.But it is the only sure way to success.
We should be prepared to stand on our feet and suffer a little to make real progress and regain our self-respect. We do not earn the respect of even our "development partners" in our present grovelling posture. One example will suffice.
Recently in the US bid to stage the Olympic games in 2012, it was proposed that some facilities be built in New York.Planning permission was withheld.The State of New York has its development plans and arrangements and no one can subvert the aims and objectives of planning in New York even when a national purpose suggests accommodation.
Yet in Ghana the United States has the effrontery to ask, and we have the timidity to agree to an embassy enclave in a picturesque and historical area of cantonments in contravention of the established order and without regard to the authority of A.M.A.
Roads are closed and destroyed with impunity and a national heritage regarded with contempt. We have indeed become a vassal state.
We should be spared the lectures by those who perhaps inadvertently help to maintain a large measure of lawlessness in our apology of a state.
The embassy is being built on a disputed land.The suit was filed in court on July 7 2003.The Attorney-General,the legal officer of the administration which presumably was instrumental in ceding the land to the United States is a plaintiff in the suit.
It is generally believed in Ghana that the courts will not give a decision to upset the position or point of view of the government.Our benefactors urge us to maintain the rule of law.I agree and believe that we should go to court to make even the administration respect the law for no one is above the law.
I would, therefore, expect the embassy to await the determination of the suit before the courts.Does the mission wish to confirm the general misconception that the courts will not decide against government? Are they taking it for granted that since government or a government agent granted the land,there is no question of the courts ruling against the plaintiff or the Attorney General, the government legal counsel?
If that is the case then the suit can be ignored and the building proceed.That is precisely what is being done. A practical demonstration of support for the independence of the judiciary and the rule of law indeed!
Those of us who were victims of prejudice in our youth and breathed fresh air in independent Ghana are incensed about the turn of events.One can stomach discrimination in somebody's land but to be treated with disrespect and contempt by sojourners in one's own country is intolerable.
But we constantly ask for it.We must decide to stand on our feet.We must be prepared to suffer to fight the poverty we have inflicted on ourselves.We should understand the present philosophy of the global village and strike mutually beneficial deals for our progress.
We should realise that no one will give us something for nothing. There is no free lunch.We cannot live in isolation but no one owes us a living. We are responsible for our survival and well being.
There is a local proverb which recalls that the bird pheasant says that " the one who kills me does not harm me so much as the one who plucks my feathers".
The pheasant is a gorgeous bird; but pluck the feathers and it is ugly.Do we not mind being naked in public?But when we lose our self respect anything goes.
We do not then see anything wrong in lying abjectly on the ground to be trampled upon for the crumbs from the masters table.
When we do not know what self-respect means we cheat, steal and corrupt our way to riches.Eventually for many of us and our leaders our mendacity becomes only equalled by our mendacity.This will not get us anywhere.
We should recapture our self-respect.We would then stop being grovelling beggars and resolve to lift ourselves out of unnecessary poverty principally by our own efforts.