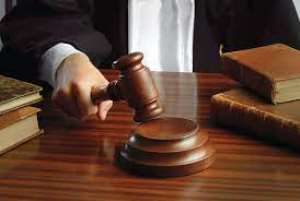 The Techiman Circuit court in the Bono East Region has remanded Kojo Agyei, alias Kojo Cocaine, to reappear on Wednesday, August 3, 2022 for his alleged role in last week's violent attack visited on members of the opposition National Democratic Congress (NDC) in the Techiman South constituency.
Four others, namely Illiasu Sulemana, a.k.a Oboot, Andrew Kemire, Fatau Abdallah and Alhaji Nuhu were, however, granted bail to reappear on Friday August 5, 2022.
These alleged NDC thugs, who are said to have been terrorising people for some time now, were arrested by the Police in their hideouts around Techiman following their alleged involvement in attacks at the NDC party office in Techiman on Thursday July 28, 2022. Prior to that, they had also visited similar violence on some party executives who had gathered at Akina Hotel for a meeting.
One person sustained multiple knife wounds and is currently on admission at the hospital while several others suffered various degrees of injury during the attacks.
Free for all fight
It would be recalled that some NDC thugs descended on some party executives and supporters twice last week at the party's office, and also at the Akina Hotel in Techiman. They disrupted the intended activities of the party.
This resulted in a free-for-all fight among them, resulting in the injury of many party faithful present. The NDC Techiman South constituency secretary, Sulemana Twi Brempong; youth organizer, Halidu Sulemana, and the communications officer, Alhaji Sulemana Issah, were mercilessly beaten to pulp by their own party thugs and had to be rushed to the hospital.
A video being circulated on social media about the incident captures parts of the melee as one of the thugs is seen hitting people with a bench.
Reports say it took the timely intervention of the Military Patrol Team to rescue the executives from being lynched by the party thugs.
NDC communicators in the constituency are said to have suspended their services following this incident and have subsequently boycotted all radio discussion programmes to register their displeasure about happenings in the party.