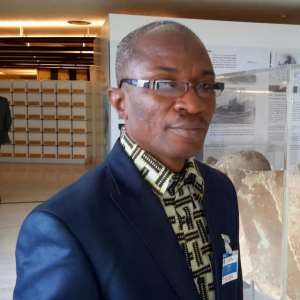 I. SON OF MAN, grace be unto you and your household. I PROPHETICALLY ask you this question, BELOVED brother, who is in that boat with you? What are you doing in your boat? What is he also doing in your boat? It is time to CONFRONT the truth? Sincerely are you sure Jesus Christ is in your boat? Remember that there shall be sudden great tempest in that sea of life you are sailing through. SOMETIMES THE STORMS MAY OVERWHELM YOU IN SO MUCH THAT YOUR SHIP MAYBE COVERED WITH THE WAVES.
II. DAUGHTER OF ZION, this is the time that people you surround yourself with becomes critical. Are you building lasting friends and relationships for that day when the waves will overshadow your Vessel? Will you be standing with him or her when that ship of life gets into troubled waters or you will also leave him or her? In the midst of that storm which is overwhelming you, Jesus Christ has that peaceful environment to sleep soundly. IN THE SAME BOAT WHICH WAS BEING SWAMP BY THE WAVES UP AND DOWN JESUS CHRIST WAS SLEEPING COOL.
III. COURAGE BROTHER, the storms of life will expose those in the boat. If you forget Christ Jesus during the smooth sailing and think that it was through your human efforts the storms will expose you. Then said Jesus unto the twelve, Will ye also go away? Today my beloved sister have you left Jesus Christ already? My dear brother today Christ Jesus is asking you why do you want to leave? THEN SIMON PETER ANSWERED HIM, LORD, TO WHOM SHALL WE GO? THOU HAST THE WORDS OF ETERNAL LIFE, RETURN HOME.
IV. COURAGE SISTER, it is time to go back to Christ Jesus. And his disciples noticed that Christ Jesus had been sleeping all along while they fight the storms. When you realised that Jesus Christ is sleeping in your boat while you face your storms humble yourself and go wake Him up. This is DIVINE FOOD FOR THE SOUL prepare by Christ Jesus and serve to the brethren through God's Vessel Francis Ameyibor, Yes! The disciples came to him, and woke him, saying, Lord, save us: we perish.
V. 2022 MY EMPOWERED SEASON TO DETHRONE AND ENTHRONED - It is time to believe and be sure that Jesus is the Christ, the Son of the living God.
PRAYER: LORD I have come to believe that you are the Christ the Son of the Living God whom I have put my trust. Lord I believe that you can speak to the storms I face at work, family, in my relationship, in my life and it will obey you. Lord speak to calm down the storms swallowing me through Christ Jesus name I pray AMEN.
REF: Matthew 8:24-26
John 6: 67-69
WHATSAPP CONTACT:+233277438688
#GOD'S VESSEL GLOBAL FOUNDATION