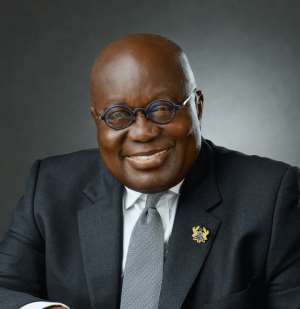 Foreign investors' confidence in Ghana's economy will soon receive a major boost at the annual Ghana Trade Policy Enlightenment Summit for Foreigners, GaTPES 2022, scheduled to hold on Thursday, August 4, 2022 at the National Theatre, Accra, at 8am.
In the wake of sporadic spates of local business-foreign business tensions in Ghana which tend to give the country a bad international image and to help vitiate Ghana's present economic difficulties that has necessitated the country's recent return to the IMF, GaTPES2022 shall
bring together under one roof state agencies responsible for implementing Ghana's trade policy and laws as well as members of the foreign business community in the country to foster better understanding.
The event, which is endorsed by the Ministry of Trade and Industry, MOTI, and organised by Ghana's premier travels company, Standard Travel and Tours, STT, is under the theme, 'Helping foreign businesses to better navigate the trade policy landscape'.
Indeed,
GaTPES2022 shall bring relevant state agencies in Ghana's trade policy and trade laws landscape and to enlighten foreign investors and foreign business people in the country's economy on how to invest and operate legally in Ghana's economic space. There shall also be a question-and-answer session as well as a time-out for networking, Mr. Martin-Luther C. King, chairman of the summit planning and organising committee said.
"GaTPES2022 shall educate the non-Ghanaian business community in Ghana on Ghana's trade policies and trade laws;
raise foreigners' awareness of relevant provisions of Ghana's Trade laws that govern foreigners' participation in the country's economy; proffer tips on for non-Ghanaians on how to properly navigate Ghana's trade policy landscape; and, also, to create a sustainable synergy between the immigrant business community in Ghana and relevant state agencies that will inure to mutual benefit," King stated.
According to him, for over two decades, Ghana's stable political climate had made the country an attractive destination in Africa for investors and businesspeople from other sister African countries, and from outside Africa.
"Ghana's emergence as the headquarters of the nascent African Continental Free Trade Area, AfCFTA common market even further boosted the country's attraction to immigrant business people. However, lack of proper understanding of Ghana's extant trade policies and trade laws by sections of the immigrat business community have intermittently led to local traders-foreign traders friction in the Ghanaian economic space, as well as run-ins by foreign business owners with relevant Ghanaian laws.
GaTPES2022, therefore, aims to help remedy the situation and put Ghana back on the path of economic prosperity," King, who is also the summit concept originator, further said.
Additional to the Ministry of Trade and Industry, MOTI, other partners to the event are the Ghana Investments Promotion Center, GIPC; Registrar-General's Department, RGD; Food and Drugs Authority, FDA; Lands Commission; and, the Africa Continental Free Trade Area, AfCFTA headquarters.
Communities that have confirmed attendance at the summit include the Indian, Lebanese, Chinese, and Nigerian communities, among other segments of the international community in Ghana.
Several diplomatic missions in Ghana have similarly confirmed their participation at the summit.